The new tank farm will make a difference to the volumes handled at the Leven facility making the production process much easier and more efficient.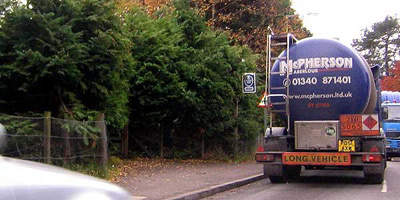 Spirits are delivered by tanker to Leven for blending and bottling.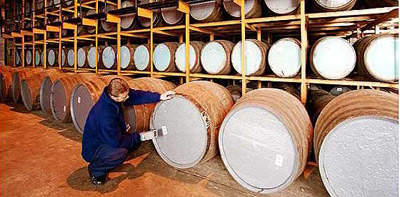 Spirits are casked, matured and selected for blending prior to the bottling process.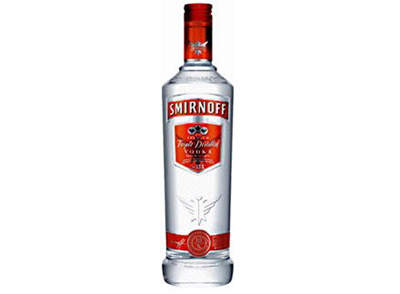 Smirnoff is packaged at Leven in a variety of formats including miniature and as the ready-to-drink Smirnoff Ice.
Diageo is one of the largest alcoholic drinks producers in the world. The company was formed by the merger of Guinness and Grand Metropolitan in 1997. The name Diageo is made up from the Latin dia (Day) and the Greek geo (World) and is meant to symbolise the company producing products that are consumed every day throughout the world.
The company has several bottling and blending plants in Scotland at Sheildhall in Glasgow, Kilmarnock and Leven in Fife all of which have their own specialities. Leven handles a range of formats including conventional 70cl and 75cl to flask-shaped half-bottles and miniatures and Kilmarnock handles larger and odd shaped bottles while the Sheildhall plant handles some of the ready to drink products.
The Leven facility has 17 bottling lines in its spirits section, with a mixture of near-continuous operations bottling, for example, Smirnoff vodka and Gordons Gin, which are commercial high-volume products. The shorter-run products such as the Classic Malts range are mostly packed by hand to ensure there is no risk of labels being damaged (15 to 20 12-bottle cases a minute). The Smirnoff and Gordon's line speeds are closer to 500 bottles a minute.
"The company decided to extend their blending and holding facilities at the Leven plant to make operations easier and more efficient."
Leven also bottles ready-to-drink products as well. Each of these ready to drink lines lines can produce up to 1,200 bottles a minute while 52,200 cases (containing 24 bottles) of Smirnoff Ice can be produced in any one day with 25 million produced in a year. A total of 1,400 different products are produced at the Leven site, and are shipped off to 180 countries.
Expansion at Leven
As part of Diageo's investment in its plants in Scotland the bottling facilities have formed an important part. The logistics of blending and bottling the company's range of products is an extremely complex process particularly when this requires the formulation and blending of a complex range of grain and malt whiskies.
To this end the company decided to extend their blending and holding facilities at the Leven plant to make operations easier and more efficient at the 150-acre site. There are 198 million litres of alcohol on site at any one time.
Tank farm
Following the successful delivery of phase one of the new tank farm by CEL International at the start of 2006 the phase two contract (total investment £5m) was also awarded to CEL International in August 2006. The tank farm contains spirit vats each of 125,000l capacity that are currently used for the storage of 'non-whisky spirits' prior to subsequent blending and bottling operations.
CEL International Ltd was responsible for the mechanical and electrical design, procurement, construction and commissioning of the plant, and act as principal contractor. Civil and structural elements of the tank farm were designed and managed by Blyth and Blyth Ltd. Construction started in October 2005 and phase one of the tank farm entered service in March 2006.
"Diageo's Smirnoff and Gordon's lines at Leven fill close to 500 bottles a minute."
The facility is a COMAH site and full compliance with COMAH, DSEAR and BS61511 was essential.
Although the tank farm was built on a disused cask storage area, a new CIP set and interface pipework were installed in live production areas handling alcoholic spirits (classified as hazardous zones). This work was carefully planned and coordinated to minimise risk and avoid production disruption.
The second phase of the project saw the installation of 15 additional vats within the facility. The 120m³ vats installed by CEL addressed several problems faced by Diageo. The company needed vats that could be used for storing different products. The vats were also required to be segregated by mix-proof valves as they were used to store high-strength hazardous materials. CEL installed the vats according to Diageo's specifications and provided the company with the flexibility to bring out new brands without the need to make frequent modifications at the plant. The vats installed used a PLC-based control system and minimised fire and containment risks. Manual handling risks were also reduced.
New bottling line
Despite having 17 existing bottling lines, many of which are dedicated to specific products, in January 2006 Diageo invested a further £9m in the expansion of the Leven plant by installing a new bottling line for Tanqueray gin.
The new equipment and expansion of processes required 22 additional personnel. The volume is required in the lead up to Christmas (October and November) when the Leven facility can be producing over three million cases of spirits a month.