Project Type
Packaging facility
Location
Bolintin-Deal, Romania
Estimated Investment
€45m ($55m)
Construction Started
October 2018
Expected Completion
June 2019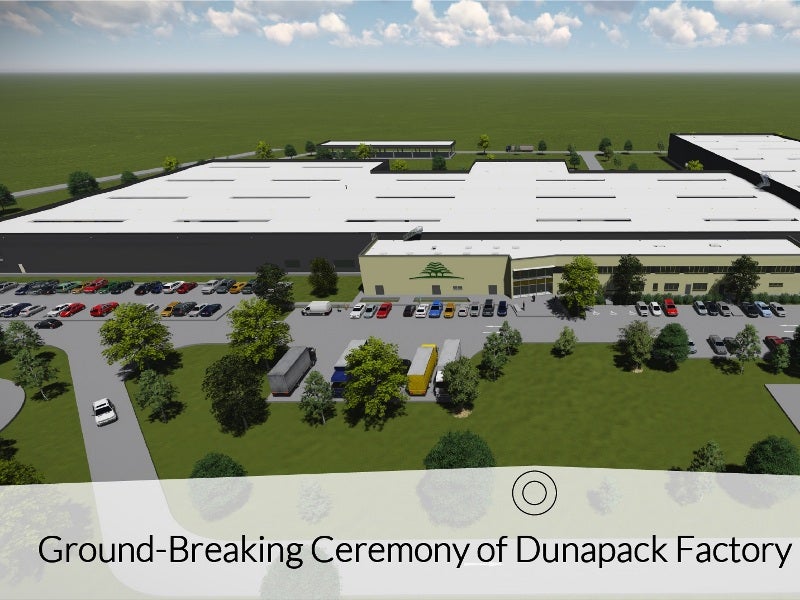 Dunapack Rambox will open its new packaging plant in Bolintin-Deal, Romania, in June 2019. Image courtesy of Optim Project Management.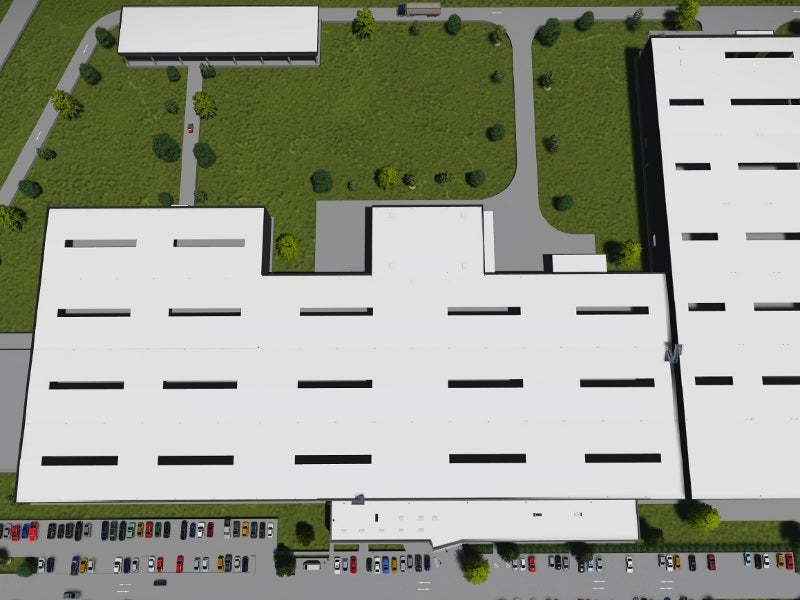 Dunapack Rambox's new packaging plant in Romania is being developed with an investment of €45m ($55m). Image courtesy of Optim Project Management.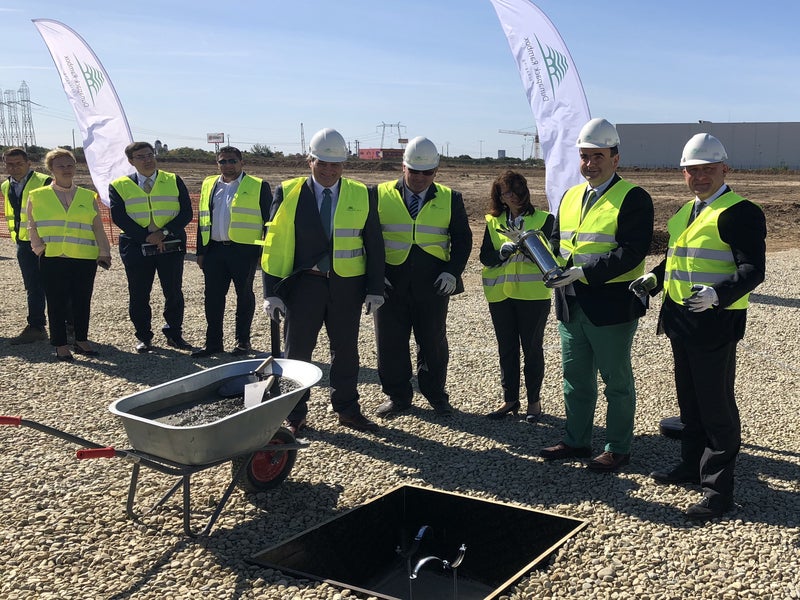 The new packaging plant will have an annual production capacity of 180 million square metres. Image courtesy of Dunapack Packaging.
Dunapack Rambox started construction on its new packaging plant in Romania in October 2018.
The new plant will develop corrugated boxes, bulk packaging, retail and e-commerce containers, and multi-colour options. The facility is being developed with an investment of €45m ($55m) and will employ 150 people.
Packaging operations at the new plant are expected to begin in June 2019.
Dunapack Rambox is also upgrading its Sfântu Gheorghe corrugated packaging plant, which will increase the combined annual capacity of the two plants to approximately 300 million square metres.
Location
The new packaging plant is being built on an 11.5ha site in Bolintin-Deal commune of Giurgiu County, Romania. The site will feature 5.85ha of open green area.
It is 20km west of Bucharest and roughly 200km from the company's Sfântu Gheorghe corrugated packaging facility in Covasna County.
Dunapack Rambox packaging plant details
The new packaging plant will have a gross building area of 31,345.80m² with parking spaces for up to 182 vehicles of various types such as trucks, shuttles, and electric cars.
The plant will use a 2.8m-wide Fosber high-speed corrugator, an automated pallet operation system, and a multi-colour converting machine with high-precision for the production of corrugated boxes with maximum flexibility.
Multi-colour printing and die-cutting machines will also be installed at the plant to line up the colours and to die-cut the corrugated cardboard.
The annual production capacity of the plant will be 180 million square metres.
Manufacturing process
Dunapack Rambox's manufacturing process includes preparation of starch glue, production of corrugated cardboard, and making of boxes from the corrugated cardboard.
The process uses core paper, intermediate linerboard, and top linerboard obtained from specific factories. The corrugated cardboard packaging products are produced at a dedicated corrugated cardboard confection area.
Printing is carried out before gluing or punching of the cardboard by incorporating flexography, which provides better stability than corrugated cardboards and reduces dust produced during printing.
Water-based inks needed for a variety of packaging designs are prepared at Dunapack Rambox's own station.
The company also offers warehousing facilities to its customers through its 7,000m² storing capacity equipped with dust removal and insect repellent techniques.
Contractors involved
Optim PM, a design and construction management company based in Romania
Romanian company Optim PM was appointed general designer and also responsible for project management, cost management, site inspection, and health and safety coordination.
Romanian communication and public relations agency TotalPR organised the ground-breaking event of the new packaging plant along with press conference and logistics management.
Italian corrugating machine manufacturer Fosber will deliver high-speed corrugator, while Swiss packaging equipment supplier Bobst will supply for the plant's converting machine.
Marketing commentary on Dunapack Rambox
Dunapack Rambox is the Romanian subsidiary of Austria-based Dunapack Packaging, a unit of Prinzhorn Holding.
Established in February 1995, Dunapack Rambox develops 100% recyclable packaging products including corrugated cardboard packaging, displays and promotional packaging, and packaging for bulky industrial items.
The company manufactures three and five layer corrugated boards and boxes for the food and drinks industry, as well as FMCG, automotive, and pharmaceuticals, among other industries.
It also provides technical consultancy and design services for corrugated cardboard packaging, as well as recovery and recycling of paper waste.
Dunapack Rambox's first facility in Romania was developed in Sfantu Gheorghe, Covasna County, with an investment of $15m. It manufactures corrugated and micro-corrugated cardboard packaging products.
With a workforce of 200, the company produces nearly 90 million square feet of corrugated cardboard annually. The packaging products are supplied to Dunapack Rambox's customers in Romania and rest of the world.
The parent company Dunapack Packaging employs 4,236 people at its 20 box and sheet manufacturing facilities across Austria, Bulgaria, Croatia, Germany, Greece, Hungary, Poland, Romania, Turkey, and Ukraine.
Related projects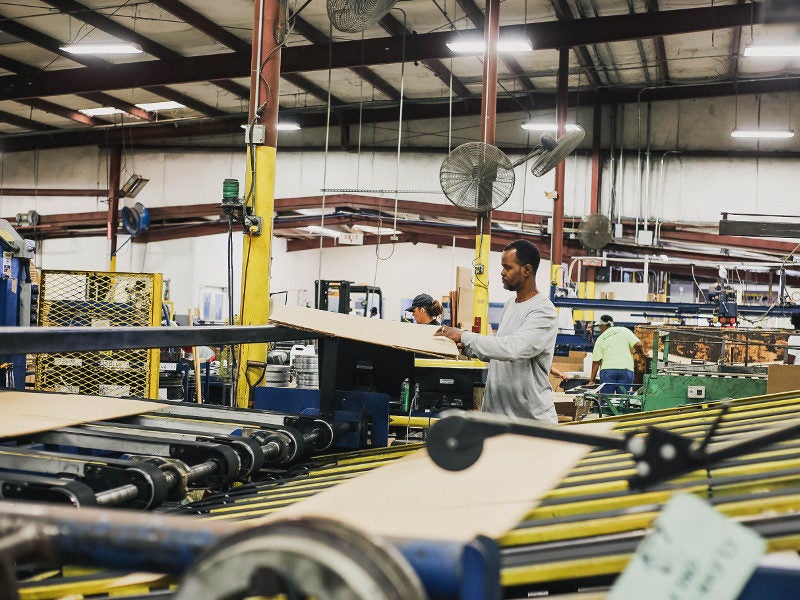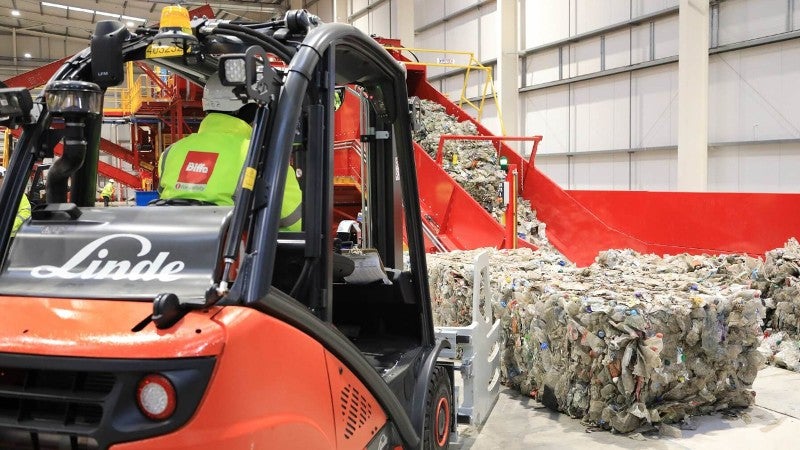 Topics in this article: