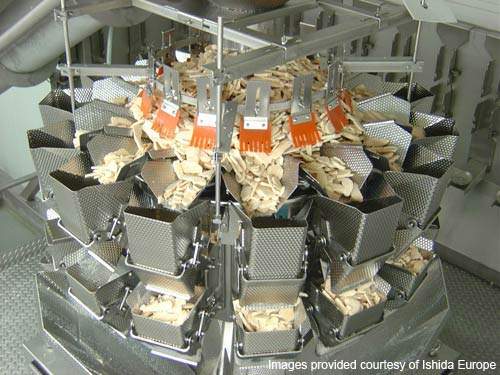 The Ishida equipment will help increase productivity at the Europa Cuisson plant.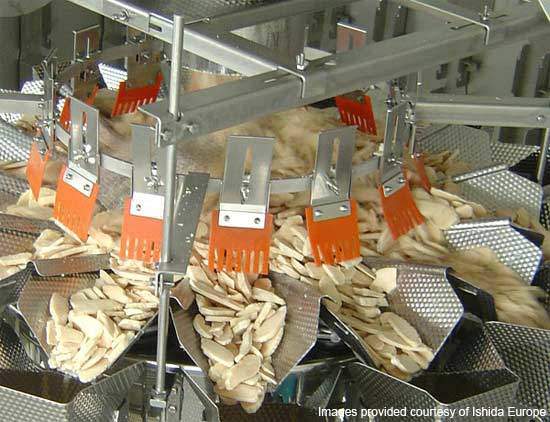 The metal embossed Ishida hoppers avoid surface contact and reduce the chance of sticking.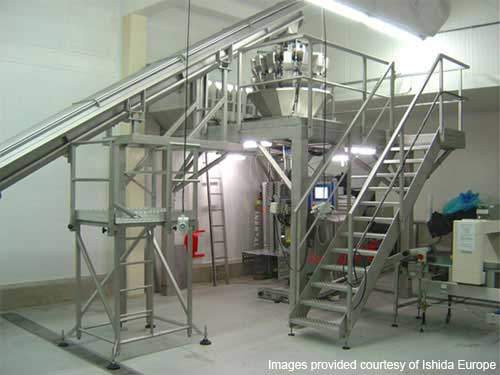 Cleaning and changeovers are much easier with the new equipment.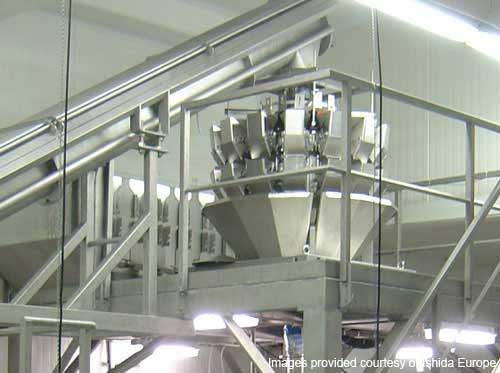 The hoppers are specially designed to prevent blockages.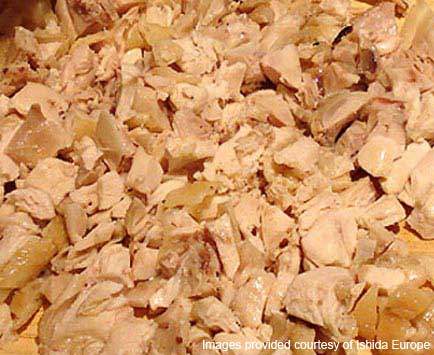 The plant produces a variety of chicken products.
Europa Cuisson is one of Europe's major poultry processing companies, producing a range of frozen and pre-cooked products including chicken chunks/pieces, chicken fillets, breaded chicken, chicken breasts and processed chicken sausages. Europa Cuisson's 1,500m² Wauthier-Braine factory can produce 4,500t of processed chicken products per shift, per year.
Many of these products are turned out in individually quick frozen (IQF) formats (up to 10kg boxes or 5kg bags) for rapid packaging and storage before shipping to supermarkets and food services companies. Other formats include cooked and pasteurised (in 1kg, 2.5kg and 5kg bags) and packaged under controlled atmosphere (up to 2kg).
Previously, packs over 2.5kg had to be weighed by hand, which could be enormously labour intensive and inefficient, increasing the amount of giveaway. To increase both the efficiency and flexibility of the operation the company needed a rapid and accurate system to weigh frozen and unfrozen chicken portions in a range of sizes.
ISHIDA EUROPE
Europa Cuisson's solution was to install Ishida's latest 14-head CCW-RS-214W-S/30-WP weigher. The multi-head weigher is capable of handling both IQF and chilled pre-cooked chicken pieces before transferring them for bag packaging. The target weights for product formats range from 100g to 10kg at operating speeds of between 5wpm and 80wpm.
The new equipment has also allowed the company to introduce smaller pack sizes (100g) into the product range. The changeovers between product runs are also much easier with changeover to a different weight format accomplished by using the pre-set programmes on the machine's remote control unit (RCU).
The weigher has also been constructed to allow fast and easy clean-in-place (CIP) procedures. The hoppers are designed with embossed contact surfaces and double openings so that the product units can move through the equipment without sticking and causing blockages.