Project Type
Thermoforming packaging facility
Location
Burley, Idaho, US
Start of Construction
March 2015
Expected Completion
August 2015
Contractors
CSM Group, Progressive AE and Riedesel Engineering
Fabri-Kal is a leading provider of thermoforming packaging solutions in North America. Image courtesy of U.S. Senator Debbie Stabenow.
Fabri-Kal produces Greenware products made from natural raw materials. Image courtesy of Steve Rhodes.
The new manufacturing facility will be located in Washington Avenue in Burley. Image courtesy of Arkyan.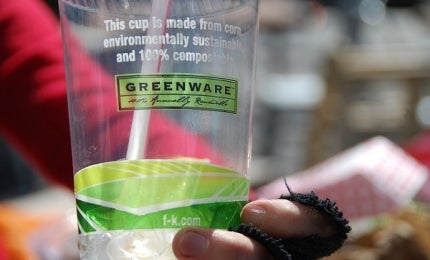 Free eBook
3 Key Tips for a Successful Design Build Project
With supply chain disruptions and inflation creating new challenges for delivery teams, design-build projects are booming. This e-book looks at the 3 essential tips a project delivery team must consider when delivering a successful Design Build project.
by Oracle
Michigan-based thermoplastic packaging solutions company Fabri-Kal broke ground for the construction of a new manufacturing facility in the city of Burley, Idaho, US, in March 2015.
The investment is part of the company's strategy to provide sustainable packaging solutions for the food, consumer and retail markets.
Half of the new plant's operations will be focused on expanding the brand's footprint in plastic thermoforming and the rest will focus on developing new and innovative product solutions using new fibre material.
Construction of new plant is scheduled to begin in April 2015 and operations are scheduled to begin in fall. The facility will employ 50 people upon opening and 100 more people in the next five years.
Location details of Fabri-Kal's new plant
The new facility will be built along the Washington Avenue located towards the west of Mississippi in Burley city. The site is owned by Burley Development Authority.
"The investment is part of the company's strategy to provide sustainable packaging solutions for the food, consumer and retail markets."
Burley has been chosen as an ideal place due to its geographic location, availability of raw materials, and the assurance of the state authorities for quick approval. In addition, the plant will use the local agricultural fibre as a raw material for its Greenware packaging line. The College of Southern Idaho will provide job training for its employees.
Thermoforming packaging plant construction details
The $50m project involves the construction of a new 100,000ft² design and manufacturing facility. Construction of the building enclosure will be completed in early August and the phased installation of manufacturing equipment will begin towards the end of the month and will end in late December. The final certificate of occupancy will come in early October.
The facility will be built in accordance with the company's high-quality and manufacturing standards and aims to achieve ISO and FSSC 22000 (Food Safety System Certification) certification within one year.
The plant will be expanded with two new additions in the next three to five years.
Production at Fabri-Kal's plant
The new facility adds a new and sustainable plant-based agricultural fibre material to Fabri-Kal's existing Greenware packaging product line. It will produce environmentally friendly packaging products made through the company's patented process using wheat straw and soy straw.
Greenware products
Fabri-Kal's exclusive Greenware product range includes annually renewable drink cups, lids, portion containers and on-the-go boxes. All the products are made of plant-based fibres, not petroleum-based.
The main polymer used in the manufacturing of green packing is polylactic acid (PLA), or polylactide. PLA is produced from lactic acid, which is made from dextrose by fermentation. Dextrose is made from starch, which is produced from plant sources such as corn, so formed PLA is clear and strong like petroleum-based plastic. PLA to the Fabri-Kal's packaging line is produced by Nature Works.
Financing for the thermoforming packaging plant in Burley
Total investment for the construction of new plant is $50m, funded through tax-increment financing. The funding will be used for site development and infrastructure improvement.
---
---
CarbonLITE, a subsidiary of HPC Company, is the world's largest producer of bottle-grade post-consumer recycled polyethylene terephthalate (PET).
---
In addition, the company has an opportunity to be qualified for a tax reimbursement incentive offered by the Idaho Department of Commerce. According to the scheme, it will receive a 22% credit off payroll, sales and income taxes for nine years if it agrees to create at least 20 new jobs that pay higher than the average county wage.
Contractors involved
The design and construction contract for the multi-phase project was awarded to Michigan-based construction management company, CSM Group. Grand Rapids-based architectural and engineering firm Progressive AE, and Riedesel Engineering, an Idaho-based civil engineering firm, are also part of the construction team.
Uninterrupted power supply for the plant will be provided by United Electric.
Marketing commentary
A family-owned company headquartered in in Kalamazoo, Michigan, Fabri-Kal has manufacturing plants in Kalamazoo, as well as Hazleton, Pennsylvania, and Greenville, South Carolina. It is the sixth biggest thermoformer in North America and operates 39 thermoforming lines with 910 employees.
Related projects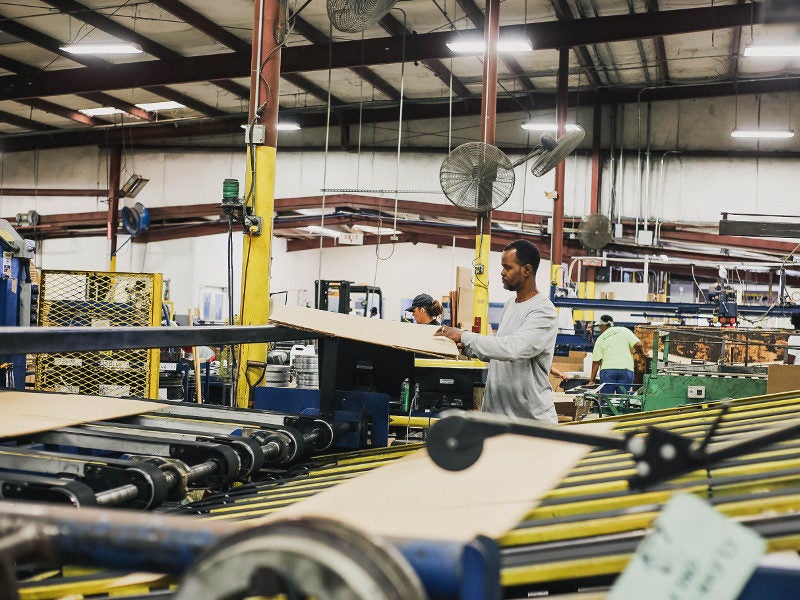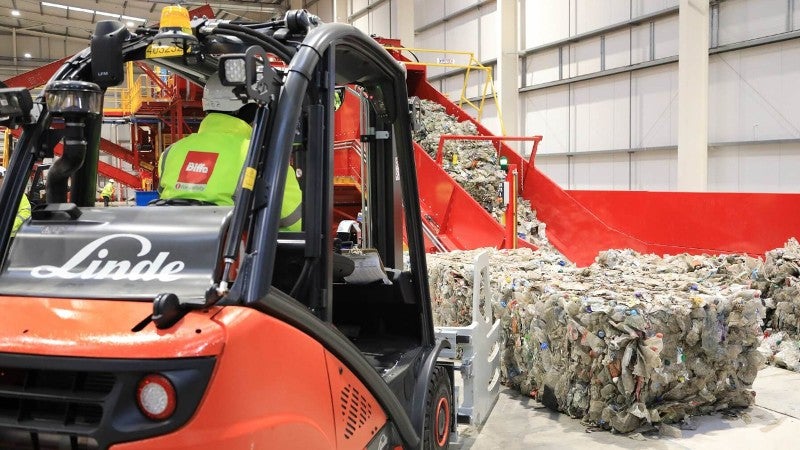 Topics in this article: