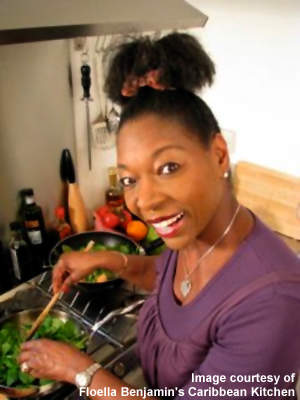 Floella Benjamin has produced a range of chilled ready meals that are being marketed through Morrison's.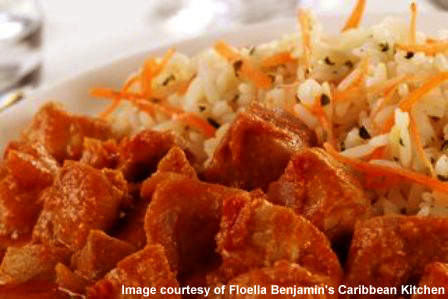 Calypso chicken is just one of the traditional recipes being produced in the Floella's Caribbean Kitchen range.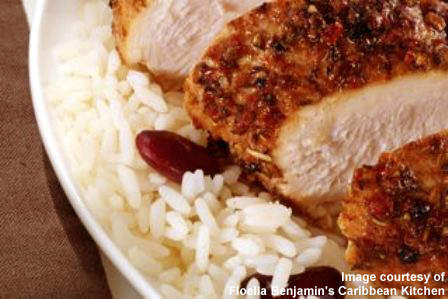 The packaging system at the facility in Worthing, Sussex, required different sized trays so uses the Packaging Automation Ltd PA217 manual tray sealer.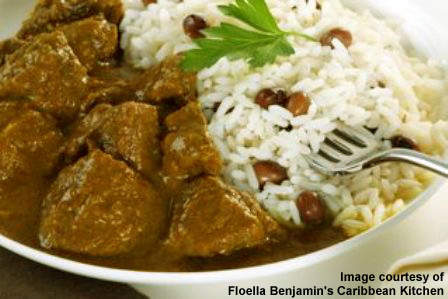 Mutton curry with rice is one of the meals from the Caribbean Kitchen range that retails at £2.99.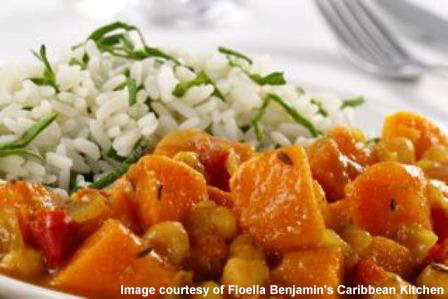 Each tray is sealed with a film lid, allowing the product from the Caribbean Kitchen range to be viewed before eating.
Floella Benjamin is probably best known for her role as a children's television presenter but since mid-2005 she has also launched her own food company to manufacture Caribbean dishes. Her goal is to bring Caribbean cuisine to a wider audience in the UK.
All of the low-fat healthy dishes are devised from her own recipes and now her range of ready meals are being adopted and sold by a major UK supermarket. The project has been in development since 2005.
Floella commented: "I want to place Caribbean Cuisine into the nation's consciousness! And share my culture… As a child my mum taught me to cook and food has always been close to my heart so all the dishes are based on traditional family recipes but with my own unique, contemporary twist created to complement a modern healthy lifestyle…To get this to the marketplace has been a labour of love. This encompasses everything I love and believe in."
In May 2008 Morrison's launched Floella's Caribbean Kitchen range. The meals include curried mutton with rice, jerk chicken with rice, calypso chicken and rice, sweet potato, chick pea and pineapple curry with rice, fish with sweet potato and vegetable dishes such as sweet potato wedges, plantain, green bananas with onions and calaloo spinach. The meals are packaged in dual indented thermoformed trays with film sealing and a colourful graphic cardboard sleeve.
The range of ready meals is produced at a contract facility in Worthing, Sussex. The facility produces around 15,000 of the ready meals per week and they are being marketed via 50 Morrison's stores around the UK, retailing at £2.99.
PACKAGING FORMAT
Part of the convenience of this type of chilled ready meal is the packaging and Floella Benjamin's Caribbean Kitchen had a difficult task to pick the most suitable packaging format. Finally in 2007 Rajah Samson, a partner in Floella's company, decided to use the Packaging Automation Ltd PA217 manual tray sealer. The company has now hired two of these machines.
Samson commented, "When we began the Floella Benjamin project, which had urgent deadlines to meet, the tray size was very different to the previous tray sizes we had been using, so we had to buy a new tool for the product trials. We chose to hire, which provided us with greater flexibility, especially on a project of this nature."
"The new tray sealers have allowed Floella's Caribbean Kitchen to standardise its packaging operation to achieve repeatability and consistent quality."
The new sealers have allowed Floella's Caribbean Kitchen to standardise its packaging operation to achieve repeatability and consistent quality. This is one of the essential requirements for larger supermarkets if they are to stock and promote the brand.
PACKAGING AUTOMATION PA217
The hand-operated PA217 is a good choice for small volume producers or for testing the market with a small sample product range. The machine heat seals film and board lids to the preformed containers with a high seal force and provides an excellent consistent seal. In operation, the film is placed over the container, the top tool is lowered to form the seal and excess film is trimmed.
The machine also has quick and easy tool changeovers for different tray sizes and formats.
The standard trays at Floella's measure 170mm × 220mm × 50mm and each tray is divided between the main ingredients and accompaniments, such as rice or vegetables, with a plain film applied, sealed and cut before a branded cardboard sleeve is applied. This popular format allows the meal to be clearly seen through the lid and also allows maximum space for graphics and promotion on the pre-printed sleeve.