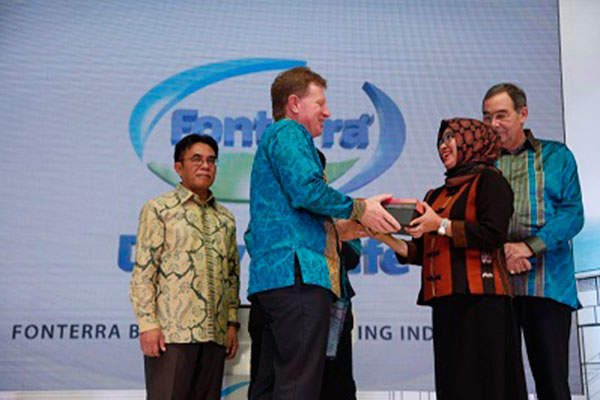 Fonterra commissioned its first blending and packaging plant in Indonesia in September 2015. Image courtesy of Fonterra Co-operative Group.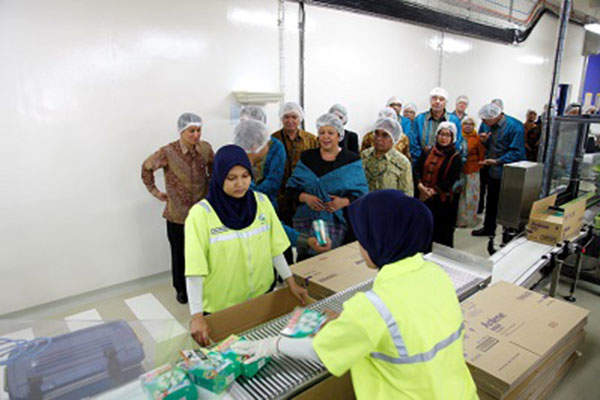 The plant has a capacity to pack and blend approximately 16,000t a year. Image courtesy of Fonterra Co-operative Group.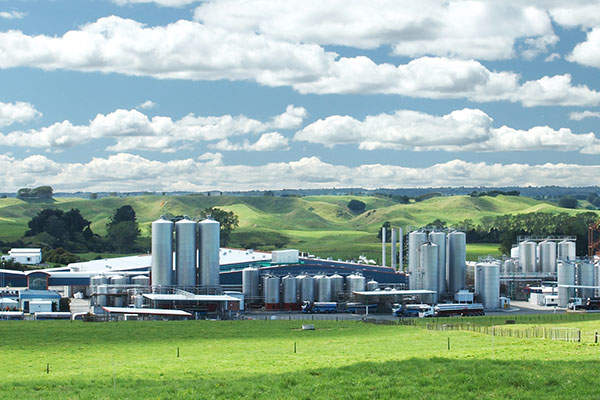 Fonterra's consumer products are currently being packed and blended in New Zealand. Image courtesy of Fonterra Co-operative Group.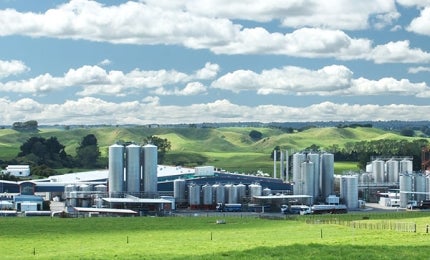 Multinational dairy company Fonterra commissioned a new blending and packing plant, its first manufacturing facility in Indonesia, in September 2015.
The IDR340bn ($23m) facility is the biggest investment made by the company in ASEAN market in the last decade. It is aimed at increasing the production of the company-owned consumer brands Anmum, Anlene and Anchor Boneeto.
Fonterra has been supplying dairy nutrition products to the Indonesian market for more than three decades that helped it establish a strong presence. The new plant enables local expansion of its consumer brands, as well as increase its on-ground capabilities.
Construction of the plant was initiated in March 2014, took 11 months and approximately one million construction man hours to complete. Commercial operations at the plant began in June 2015.
Project background of the Fonterra plant
Fonterra had announced plans to invest in a blending and packing plant in Indonesia in April 2012. Companies in Indonesia have been importing bulk dairy ingredients from New Zealand for more than 40 years. Over the next eight years, demand for dairy in Indonesia is projected to increase by approximately 50%, while the global demand is expected to grow by 100 billion litres, of which 60% growth is anticipated from India, China and Indonesia.
Fonterra's consumer products are currently being packed and blended either in New Zealand or through co-packers in Indonesia or Asia, before supplying them to the Indonesian market.
Indonesians consume 11l of milk per capita, which is very less compared with the average consumption of neighbouring nations such as Singapore, where consumption is 51l per capita. The increasingly affluent population in the country is in need of highly nutritious foods, whose demand is expected to increase by 5% every year until 2020.
With such a rapid growth, the dairy producer wanted to increase its on-ground packing and blending capabilities to serve the country's growing demand for dairy products.
The investment was also largely supported by the local governments as it helps to achieve their target to increase the two-way trade in the region to $2bn (NZD4bn) by 2024.
Location and benefits of Fonterra's first Indonesian plant
Fonterra's new blending and packing plant is located in Cikarang, a major industrial hub in West Java province in Indonesia. The plant also benefits from being close to Cikarang Dry Port, which provides the required logistics services.
A number of local partners were involved in the construction. The plant will employ more than 160 people from Cikarang and Bekasi regency areas, creating a positive impact on the local community. It will also train the employees on development opportunities in advanced food safety, quality and operational standards.
Details of the blending and packing plant
The new plant is equipped with world-class manufacturing design standards and technology and complies with the company's standards of excellence. It received A-grade rating during its final stages of testing and commissioning.
The plant supports secondary processing of the products, whose ingredients are supplied from the company's New Zealand manufacturing facilities. It has an annual capacity to pack and blend 16,000t of advanced and base nutrition milk powder products, enabling to produce one pack of Anlene, Anmum and Anchor Boneeto every second or 87,000 packs a day on an average.
Marketing commentary for Fonterra
Fonterra Brands Indonesia is one of the rapidly growing companies in Fonterra Group and one of the biggest contributors to its Asian business. It sells bulk dairy ingredients to a number of large and small food and beverage companies, and works with distribution partners to make the products available in more than 60,000 outlets in Indonesia.
Anlene, one of the three consumer products available in the region, is the leading high-calcium milk brand.