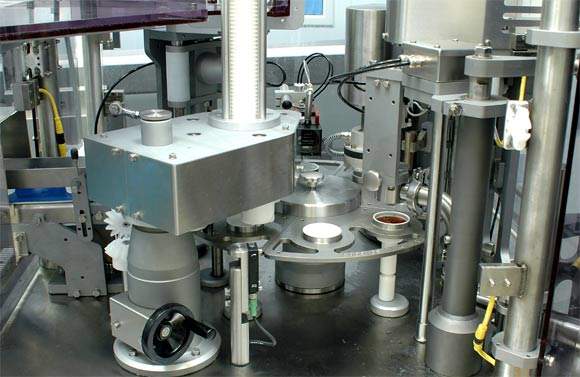 The component parts of the FastFill 60 are easy-to-access for maintenance and hygiene. The Fresh Olive Company uses the machine to fill tubs with olives.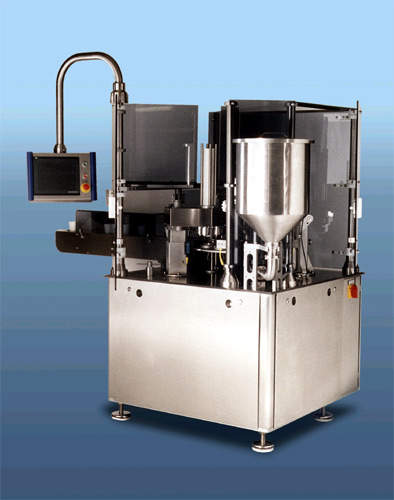 The FastFill 60 is a volumetric pot-filling and heat-sealing machine.
As a result of securing new business orders for larger portions, Fresh Olive Company, based in London, needed to upgrade their existing equipment which was able to pack 1kg pails of their special aromatized olives. To this end, Fresh Olive has installed a filling solution from Packaging Automation.
The London based company found that the FastFill 60 met their requirements and was able to accommodate larger pack sizes.
Fresh Olives, with 150 varieties of products, needed a flexible machine that will accommodate different products and pot sizes with fast change over facility. The company was also looking to increase their production capacity with increased demand.
CONTRACTOR AND CAPACITY
Fresh Olive opted for Packaging Automation's FastFill 60 as it met their requirement of packaging different sizes, and had an ability to deliver volumetric pot filling in an easy-to-maintain hygienic environment. Fresh Olive also chose FastFill 60 for its production efficiencies and increased output, making it possible to serve multiple orders from different clients.
TECHNICAL DETAILS
Fresh Olive needed a solution that would conform to the machinery directives on hygiene design in Europe. The volumetric filler, made in stainless steel, allows access to all areas for cleaning with features including easy to remove filler system, lid applier, heat sealer, overcapper and outfeed conveyor. In addition, the open and easy layout eliminates any bug traps.
Fresh Olive can adapt the multi-positional, sensitive control screen of the machine for its needs as it allows for real-time adjustments to all operating parameters including fill weights, seal time, film feed and gas flush. The company will reduce wastage by benefiting from the machine's in-built features for reporting errors.
Regulations imposed by the EU and the US FDA to track food and beverage products across the supply chain are driving participants to invest in automation and control solutions. To meet the regulations, the company
can adapt the filling machine to include a batch counting system at the end of the conveyor that would facilitate tracking, packing and labelling of different batches.
The volumetric filler has been devised to accept pots or trays, using an automatic tray denester, that are filled or sealed by pre-cut foil or polyester lid. The optional data coder accepts both the foils and the lids. It can accommodate maximum tray diameters of 112mm to 130mm and a tray depth of 140mm.
BENEFITS
One the installation was completed in October 2005, Fresh Olive was able to improve production capacity as the FastFill 60 has a filling rate of 3,600 packs per hour.
Additional advantages include a check on the overweight and underweight packs using a closed loop monitoring system and savings on labour costs. The integral control system stores different product recipes with easy access facility.