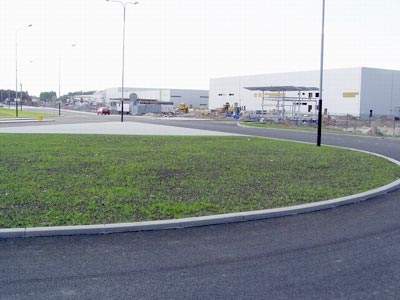 Gillette has begun construction of a new production and packaging facility for its shaving products in the Lodz SEZ, Poland.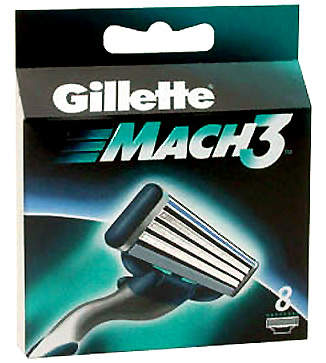 Paperboard cartons for razor refill heads will be packaged on Schubert systems that can construct, load, glue and inspect paperboard cartons from blanks.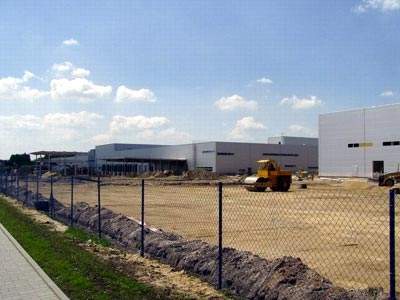 Gillette is setting up two manufacturing halls for the production of disposable razors and other existing shaving systems.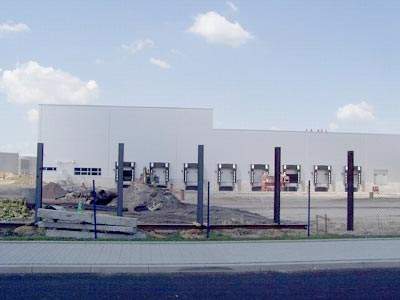 The new pack centre in Lodz will be equipped with upwards of 40 different packaging lines.
In August 2004 Gillette Poland International began construction of a new 92,600m2 manufacturing and packaging facility for its shaving products in the Nowy Jozefow-Sremba complex of the Lodz Special Economic Zone (SEZ), Poland.
The facility (the Gillette Lodz Manufacturing Centre) occupies a 20ha site in the SEZ and employs over 2,000 people. The investment for the new facility was estimated at €120 million ($148 million). The plant has also received a €10 million European investment grant along with significant tax exemptions by the Polish government.
The plant has allowed the company to rationalise production across all its European facilities and consolidate its operations at Hemel Hempstead, Isleworth and Berlin to the new Polish plant. The two UK facilities have closed with the loss of 450 jobs and the Berlin facility has transferred its 'Sensor' range production to Poland along with 100 specialist personnel. The facility will reduce operating costs and improve efficiency across the European blade and razor manufacturing operation.
Gillette already had a small operation in Lodz, but this closed when the new plant became operational on 6 June 2006. Gillette has set up two manufacturing halls that are now used for the production of disposable razors and other existing shaving systems, as well as the packaging and distribution of all Gillette blade and razor products in Europe. The facility will produce 1.5 billion units per annum for the European and Asian markets
Michael T Cowhig, president of global technical and manufacturing for Proctor & Gamble commented at the opening ceremony, 'Our decision to build in Lodz was the result of a detailed study of a number of countries which showed that Poland offered us optimal conditions for manufacturing and distribution in Europe. Being in Lodz also ensures that we have access to the country's leading technical talent and resources for our new world-class facility. We look forward to contributing to the further development of Poland's fast-growing economy as a major regional employer and strong supporter of the local community.'
Construction of the Facilities
The architect for the production and manufacturing facility was CA Denton Corker Marshall Sp. z.o.o. ARUP were the structural engineers providing engineering consultancy including acoustic and flood risk analysis of the 95,000m² facility including the manufacturing halls, packing hall and the warehouse.
Warbud S.A. is the Polish general construction contractor for the project. Warbud was awarded a contract worth $58 million and will provide the construction work on the three buildings and also the landscaping work on 55,000m² of land surrounding the facility. The date for completion of construction was September 2005.
Contract pack centre
The Gillette production facility also has an adjacent pack centre (Lodz Pack Centre) that is owned by Gillette but is run by the contract packaging company Sonoco. Sonoco and Gillette have a longstanding relationship.
Gillette produced over 100 different product lines at the new facility and these can then be packaged in a number of different formats to satisfy different retailer requirements. The product ranges, which could amount to up to 350 Stock Keeping Units (SKU), are contract packaged by Sonoco. The Sonoco pack centre is fitted out with state-of-the-art-equipment making full use of robotic and automatic systems, particularly in the palletising and warehousing at the downstream end of the operation.
The blades and razor handles produced by Gillette at the new plant are packaged in a variety of different formats, including single sets, combination sets and multiple sets. The packaging used includes custom thermoformed clam shells, blister packs, pillow bags and paperboard folding cartons in a variety of sizes.
The pack centre and manufacturing operations are carefully synchronised so that products can be manufactured and packaged to order in a short time-scale; this will also reduces warehousing and distribution costs.
Packaging equipment
The new pack centre in Lodz is equipped with upwards of 40 different packaging lines. The equipment includes robotised 360° axis pick and place feeding systems from Staubli AG of Switzerland and blister packing equipment from Automation Tooling Systems.
RF-sealing and die cutting systems were supplied by a number of different suppliers including Kiefel Technologies and Lambert Engineering. Checkweighers for the majority of lines were supplied by Thermo Electron and Programmable Logic Controllers (PLC) will be from Allen Bradley.
The popular MACH 3 Turbo and Venus Passion are packaged on high volume systems such as the 56-station carousel blister packing and sealing line from Lambert Engineering.
The paperboard cartons, popular for packaging the Gillette razor refill heads, are packaged on Schubert systems that can construct, load, glue and inspect paperboard cartons from blanks at a rate of over 300 per minute.
The company has also installed pillow baggers from Doboy to package their disposable razor range and makes use of roll labellers from Sancoa to provide security labelling for these bags.
The changeover times on many of the 'floating' packaging lines (i.e., ones with no dedicated product packaging task) are reduced as much as possible to minimise downtime at the plant. Sonoco provides much of the blister pack kraft card and carton folding stock from its own manufacturing facilities, but other custom moulded material comes from third party suppliers (e.g., clamshells and blisters).