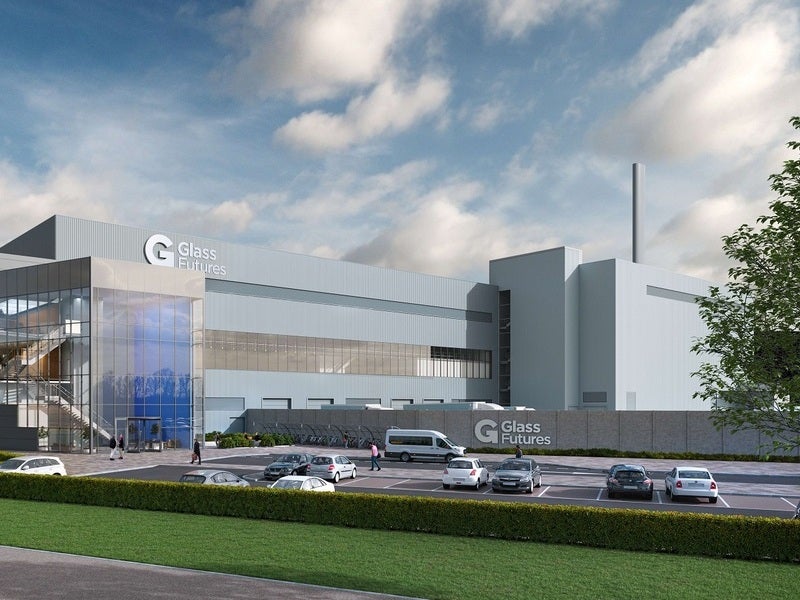 The £54m ($76.46m) Glass Futures facility in St Helens Borough, UK, will focus on decarbonising glass production. Credit: Glass Futures Limited.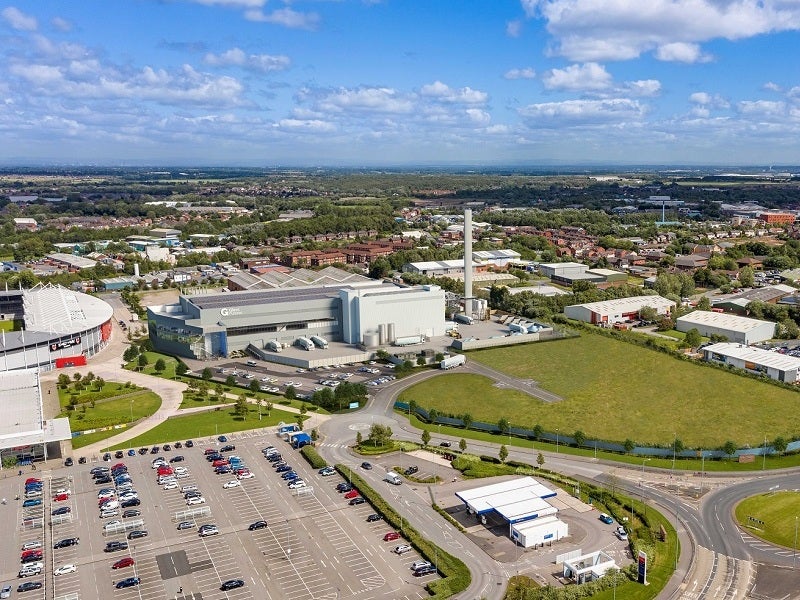 The 160,000ft² Global Centre of Excellence received funding worth £15m ($17.56m) from UKRI. Credit: Glass Futures Limited.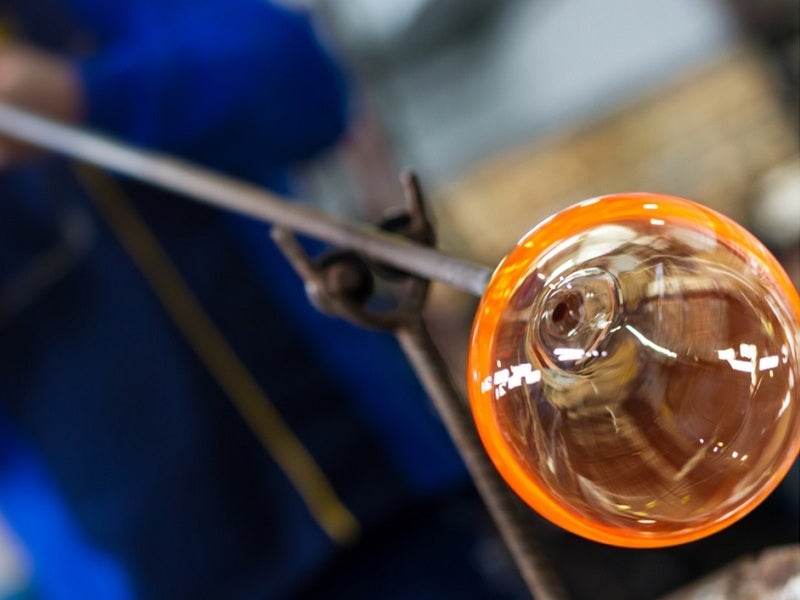 Glass Futures also has support from major glass manufacturers for the new R&D and production facility. Credit: maggee / Shutterstock.
Glass Futures, a not-for-profit company, will construct a new global glass production, research and innovation facility in St Helens Borough, UK.
The new £54m ($76.46m) glass furnace facility will serve as the Global Centre of Excellence and be used to undertake research and development (R&D) projects backed by both the industry and government.
The facility will focus on decarbonising glass production and act as a hub to allow new commercial ideas to be tested by the industry in partnerships or an individual capacity. To be built as a scaled-down manufacturing facility, the plant will provide a platform for glass industry companies to work on process improvements for increasing production efficiency and driving sustainability.
Glass Futures secured planning approval from the St Helens Borough Council for the new hot glass manufacturing facility in May 2021. Construction work at the site is expected to begin in July 2021 and be completed by December 2022.
Location of Glass Futures' new R&D and production facility
Spanning 160,000ft², the Global Centre of Excellence will be located at Saints Retail Park, adjacent to the Totally Wicked Stadium in St Helens Borough, Lancashire, UK.
The Saints Retail Park is a 14-acre site with direct access to the St Helens Linkway and M62 motorway.
The site previously housed a glassworks facility for UK-based company United Glass.
Facilities at Glass Futures' Global Centre of Excellence
Glass Futures' new Global Centre of Excellence will include a container glass production line as well as provision for the installation of a float glass production line in future. It will also have office, training and laboratory spaces.
The facility will have an initial production capacity of 30t of glass a day. This will be used to manufacture a range of products, including bottles, jars, doors, windows and fibreglass. Approximately £15m ($17.63m) of the total investment will be used to install specialised equipment for improving energy efficiency and resource usage at the facility.
Research focus at the Global Centre of Excellence
The research work at Glass Futures' Global Centre of Excellence will focus on identifying and exploring alternative raw materials, advanced process control systems, new glass materials, and other technologies, including waste heat recovery, low-carbon fuel sources, and carbon capture and storage. It aims to cut carbon and other emissions from glass production by more than 80%.
The facility will eventually transition to the industrial-scale development of new products and processes that will reduce production time as well as risk for future glassmakers.
Financing for the new facility
The project is backed by funding from the UK Government, Glass Futures, Liverpool City Region Combined Authority and St Helens Borough Council. The Liverpool City Region Combined Authority offered £9m ($10.57m) in funding for the project in July 2020, while St Helens Borough Council is investing £0.9m ($1.05m).
UK Research and Innovation (UKRI), a national funding agency of the UK Government, is supporting the project with funding of £15m ($17.56m) under the Transforming Foundation Industry (TFI) programme. TFI is an initiative aimed at supporting energy-intensive foundation businesses, such as glass, concrete and steel, in sharing expertise as well as exploring new technologies and innovations that will reduce carbon emissions.
The remaining investment will be sourced from the glass industry.
Contractors involved in the Glass Futures project
Bowmer + Kirkland, a construction and development company based in the UK, was selected to build the new glass manufacturing facility.
UK-based commercial real estate development investment and management group Network Space, which owns the St Helens site, is delivering the project. The company prepared and submitted the planning application for the project on behalf of Glass Futures.
AEW Architects was awarded a contract to design the facility. Other contractors involved in the project include Hoare Lea, Tetra Tech and IMT Consultancy.
Project background and benefits
In 2018, the Glass Futures project consortium, comprised of British Glass, Pilkington Glass, and the Universities of Liverpool and Leeds, selected St Helens as one of two locations in the UK to host a new research facility equipped with a large experimental glass furnace. The selected location for the second centre of excellence was the new research and innovation campus at the University of Leeds in West Yorkshire.
The consortium also includes Guardian Glass, Glass Technology Institute, Swarovski, Siemens, and certain other glass manufacturing companies and universities.
In February 2019, representatives from both the industry and academia discussed the final design and operating model of the Glass Futures project in St Helens, before entering talks with the government.
The project will contribute to efficient, low-carbon glass production across the industry. It also aims to put the UK at the forefront of glass innovation and eco-friendly production. Furthermore, it is expected to generate 80 new permanent jobs and provide apprenticeships, as well as training and skill enhancement opportunities in the glass industry.