Project type
Wet / solid product packaging lines
Location
Stockton, California, USA
Estimated investment
$10 million
Production
Hormel and Stagg Chilli in retortable cartons (24,000 cartons per hour)
Plant equipment
Tetra Pak, Zacmi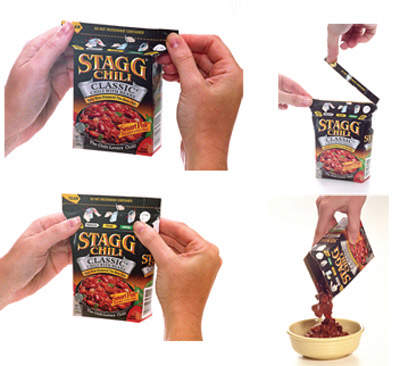 Tetra Pak's Tetra Recart packaging system is a square, paperboard, laminated, easy-to-open carton.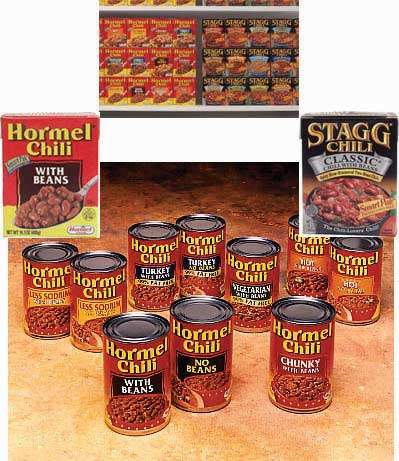 Hormel Foods' heat and serve chilli brands are now be packaged in Tetra Recart cartons instead of cans.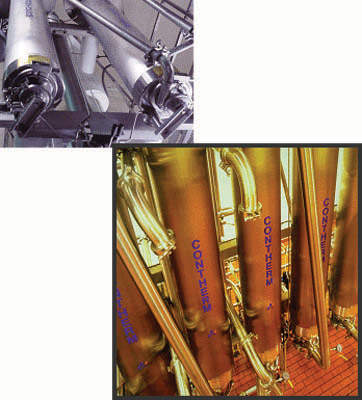 Contherm scraped surface heat exchangers are used to pasteurise the product before carton filling.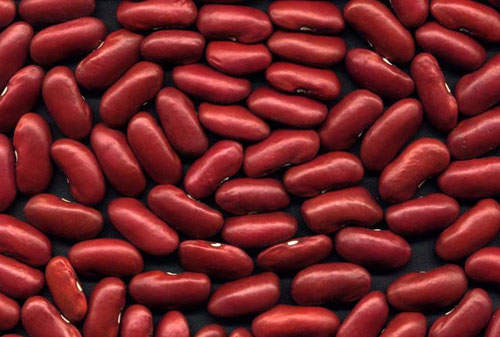 Tetra Recart is a combined processing and carton-based packaging system for in-container food sterilisation.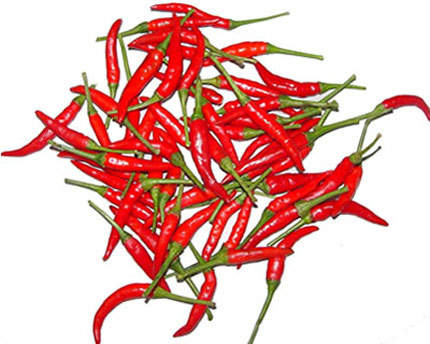 The packaging system wet products containing particles of varying sizes to be packaged for shelf lives in excess of 24 months.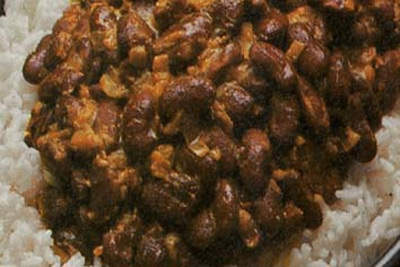 Hormel has retained the same batch cooking process and recipes for its chillis despite the new processing and packaging system.
Hormel Foods, one of the largest food packaging concerns in the US, introduced a new packaging system for their two main brands of heat and serve chilli. These two popular brands also available in cans (red tab 300-diameter cans from Silgan containers) are Hormel Chilli and Stagg Chilli. The packaging system is based on Tetra Pak's Tetra Recart packaging system which is a square, paperboard, laminated, easy-to-open carton. The term 'Recart' was coined from retortable carton.
Free eBook
3 Key Tips for a Successful Design Build Project
With supply chain disruptions and inflation creating new challenges for delivery teams, design-build projects are booming. This e-book looks at the 3 essential tips a project delivery team must consider when delivering a successful Design Build project.
by Oracle
The 'Tetra Recart' system was initially trialled at the Stockton plant in California, where the first of the new packaging lines was installed. However, the system was then adopted at five other Hormel packaging plants nationwide following a US nationwide rollout in July 2004 of the two chilli brands in their new packaging.
ADVANTAGES AND INVESTMENT
The packaging system confers a variety of advantages to both consumers and retailers, including the ability to package wet products containing particles of varying sizes for shelf lives in excess of 24 months (the technology was first used for pet food). The rectangular-shaped cartons are also more easily and efficiently transportable and stackable on supermarket shelves (offering efficiency gains throughout the distribution chain as up to 50% more packages can be placed on a standard pallet). The consumer is more attracted to the brand because of the package's easy opening, portability and larger eye-catching graphics on the shelves.
The estimated initial investment in the new technology was $10 million although the amount for the installation at further plants is not yet known.
TETRA RECART PACKAGING SYSTEM
Tetra Pak is providing a full processing and packaging solution for Hormel Foods. Hormel retained the same batch cooking process and recipes but Tetra Pak installed further preparation and processing modules and filling / retorting equipment. The system will make use of Tetra Therm aseptic processing modules, Contherm scraped surface heat exchangers to pasteurise the product and the Tetra Recart filling system to fill, sterilise the contents, close and cool the cartons.
EXTENDED SHELF LIFE (ESL) PRODUCT
Since Tetra Recart is an extended shelf life (ESL) product packaging system, the operations have to be done under stringent clean room aseptic conditions. Tetra Recart is a combined processing and carton-based packaging system for in-container food sterilisation. The system can run at speeds up to 24,000 packages per hour, a production capacity similar to that of a modern canning line but faster than normal for carton-based packaging systems.
A major technical difference between traditional cartons and the Tetra Recart system is that the packaging material has a different structure from traditional carton packages – in order to withstand the rigours of the retorting process it is composed of a six-layer paper board foil and polymer laminate structure. The package looks similar to existing carton packages but is produced differently and has a new laser perforated easy opening solution.
The packaging is produced and printed by Tetra Pak at one of their production plants and transported to the Hormel plants for processing and filling. One pallet of Tetra Recart will contain 35,000 cartons; a similar quantity of cans would require 15 trucks to deliver them.
BATCH RETORTING SYSTEMS
The operation starts with a Tetra Pak R-1 form-seal machine, which sets up the pre-printed and pre-made cartons (transported flat)loaded from an in-feed magazine. The cartons are transferred by conveyor to a Zacmi piston volumetric filler for filling. The line then cycles back to the R-1 machine to be sealed (a fill level detector is able to confirm if there is headspace for expansion in the cartons). The cartons then go to retorting.
The Tetra Recart package is optimised to work with automatic batch retorting systems (ABRS). These systems sterilise the package and content simultaneously using steam and hot water. The product inside is usually heated to over 120°C during retorting – the temperature required to render the content commercially sterile so that the products can be marketed as preservative-free.
An ABRS automates all functions of the retort room. Tetra Recart cartons are automatically loaded into the retort baskets. The baskets and tray cubes are then automatically transported to the retorts by a series of connecting conveyors, combined with a retort loading machine, such as a shuttle, drone or ribbi (Retort Basket Indexer). The retorts are built with automatic door operation, and the PLC-based retort control system automatically cooks, cools, drains and completes the process.
The retorted product baskets are automatically unloaded, transported to a container unloader where the product is removed and sent downstream for labelling and case-packing. The empty baskets are automatically transported back to the loader, where the process cycle begins again.
The cartons are packaged in trays (two tray packers) 12 to a tray in a 3×4 pattern. The trays are then shrink wrapped in clear film with the legend 'do not cut' and are then sent to manual palletisation. The manual palletisation may well be replaced with a robot arm in the future.
Related projects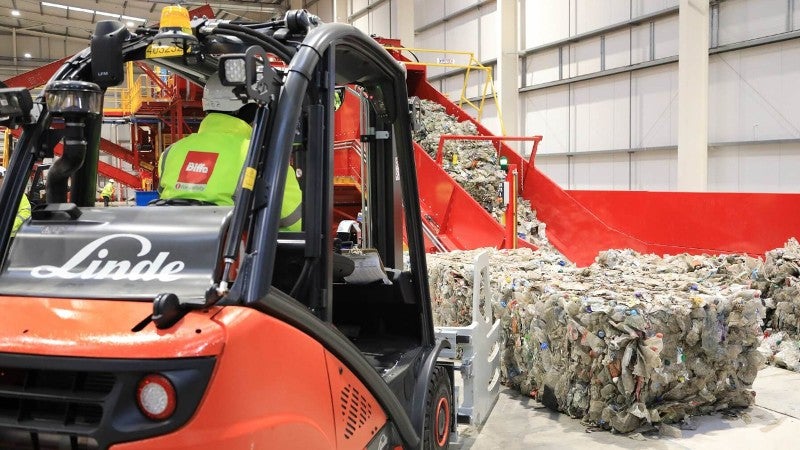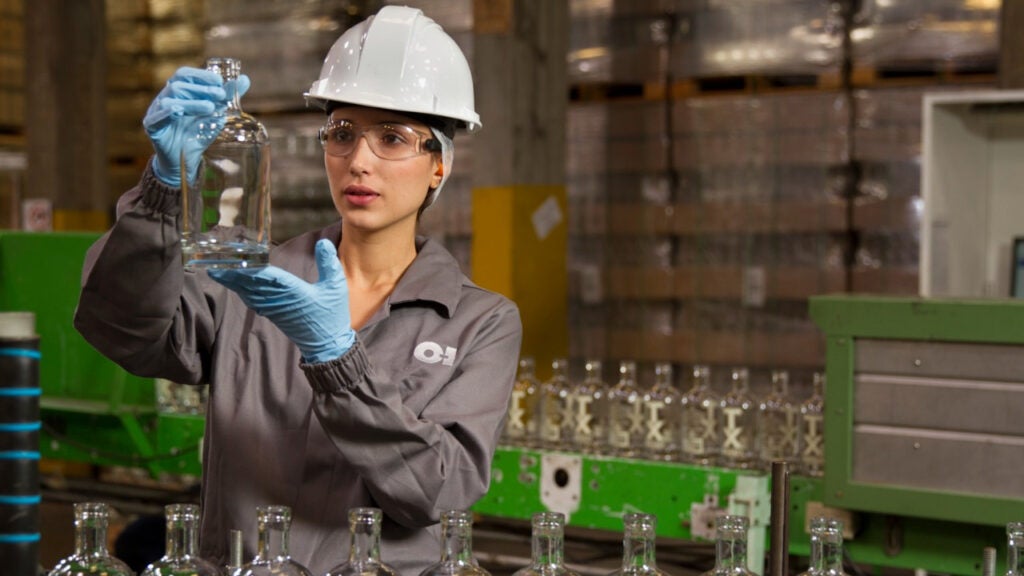 Topics in this article: