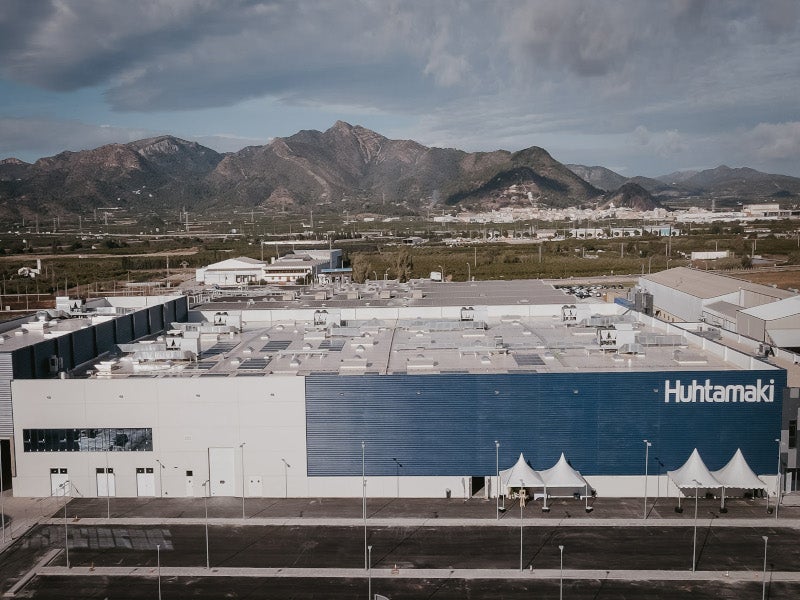 Huhtamaki inaugurated an expansion of its facility in Nules, Spain, to address the increasing demand for paper-based packaging. Credit: Huhtamaki.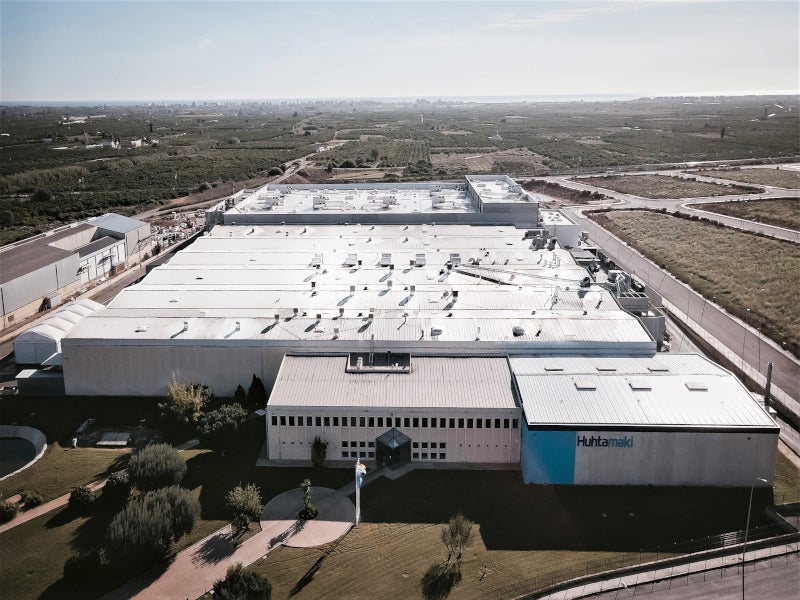 The expansion covers an area of 12,500m² (134,548ft²). Credit: Huhtamaki.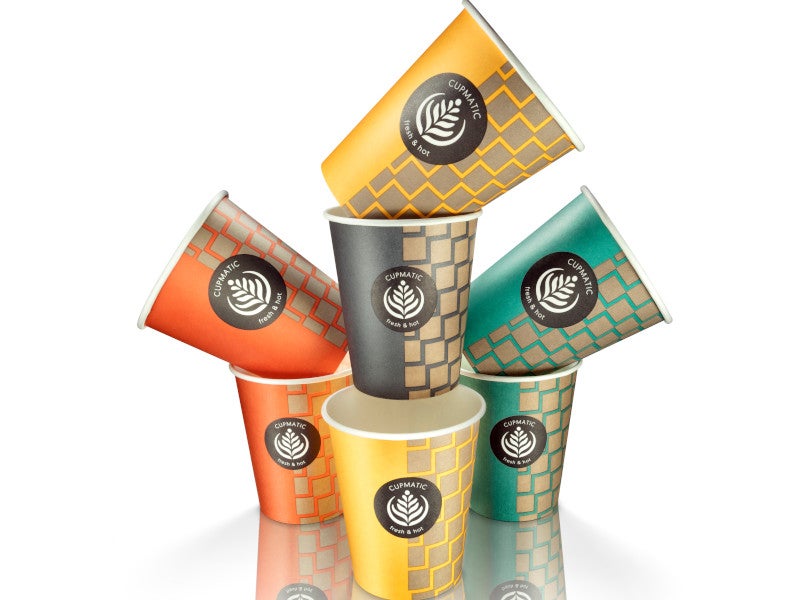 Huhtamaki invested €20m ($20.68m) in the expansion. Copyright © Huhtamäki Oyj.
Huhtamaki, a consumer packaging company based in Finland, completed a €20m ($20.68m) expansion of its packaging manufacturing site located in Nules, Spain, in November 2022.
The expansion project was undertaken to meet the growing demand for renewable and recyclable paper-based packaging.
It doubled the site's capacity and is expected to create approximately 130 new jobs when fully operational.
Location
Huhtamaki's Nules facility is located in the town of Nules, within the Castellón province of Spain.
Huhtamaki's packaging manufacturing facility details
The new 12,500m² (134,548ft²) expansion of Huhtamaki's packaging manufacturing facility in Nules was developed to further enhance the company's manufacturing capacity for innovative and sustainable paper-based packaging in Europe.
The Nules facility is a Global Centre of Excellence for the company and produces innovative and sustainable solutions. The expansion helps the facility meet the increasing demand for renewable and recyclable paper-based packaging as an alternative to rigid plastics.
It also helps achieve Huhtamaki's overall goal to increase the production of sustainable materials for food packaging.
Sustainable features
The extension has been built to comply with BREEAM (Building Research Establishment Environmental Assessment Method) sustainability standards. The official BREEAM 'Very Good' Certification is expected to be received by the company in the first quarter of 2023, once the building at Nules is fully operational.
The facility will make use of 100% renewable electricity in accordance with a virtual power purchase agreement signed in December 2021 to cover approximately 80% of Huhtamaki's current electricity use in Europe. The use of renewable electricity at the new facility is also in line with Huhtamaki's 2030 Sustainability Ambitions.
The plant also meets high thermal comfort standards for its employees through the installation of an advanced heating, ventilation, and air conditioning (HVAC) system with air quality, temperature, and humidity control.
Funding
The project development was aided by Conselleria de Hacienda y Modelo Economico (Ministry of Finance and Economic Model), which provided €2.2m ($2.27m) in development funding.
Huhtamaki's application received the highest score among 35 submitted to the ministry.
Huhtamaki's product portfolio
Huhtamaki's solutions include a wide range of hot paper cups, paper plates and trays, bowls, lids, moulded fibre plates and bowls, plastic cups and containers, custom printed cups, and wraps for foodservice operators and consumer products. The company also supplies food containers, folded food carton boxes, egg cartons, wine bottle separators, cup carriers for quick service and fast casual restaurants, coffee shops, and egg, fruit and vegetable producers.
The company's flexible packaging solutions portfolio includes packaging materials, pouches, labels, barrier packaging and retort pouches for food, beverages, personal care products, pet and home care products, in addition to pharmaceutical products.
Huhtamaki also supplies accessories such as stirrers, straws, and cutlery manufactured from various materials.
Marketing commentary on Huhtamaki
Huhtamaki is a provider of sustainable packaging solutions for consumers globally. Its product portfolio includes on-the-shelf and off-the-shelf food and beverages packaging solutions that focus on ensuring hygiene and safety, while preventing food waste.
The company operates in 37 countries and 116 operating locations worldwide. It has more than 19,000 employees and recorded net sales of €4.5bn ($4.8bn) in 2022.
The Nules expansion is one of the latest investments announced by Huhtamaki to strengthen its manufacturing capabilities for recyclable paper-based packaging.
The company recently announced that its manufacturing site in Alf, Germany, will focus on the production of smooth moulded fibre products instead of plastics to meet the growing demand for plastic-free alternatives for food packaging. The advanced automated manufacturing site is expected to produce up to 3.5 billion fibre products a year.