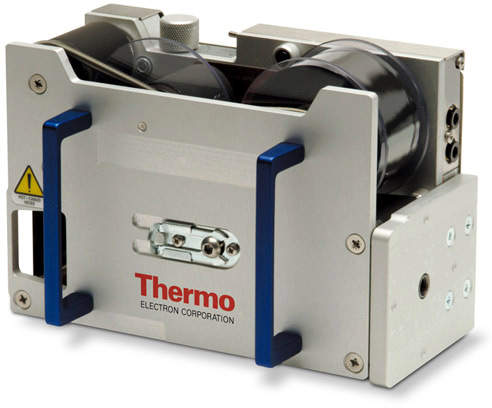 Allen Hot Foil Coders enabled JR Freeman to significantly improve operating efficiencies and reduce costs.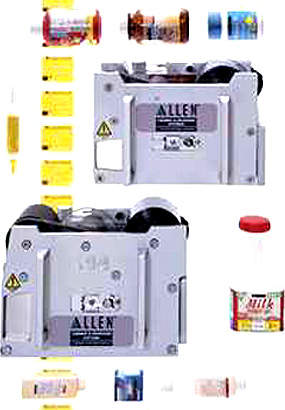 Compact yet configured to handle different sizes of packets, the Allen Compact coders were modified to fit specialised equipment on the machinery on JR Freeman's packaging lines.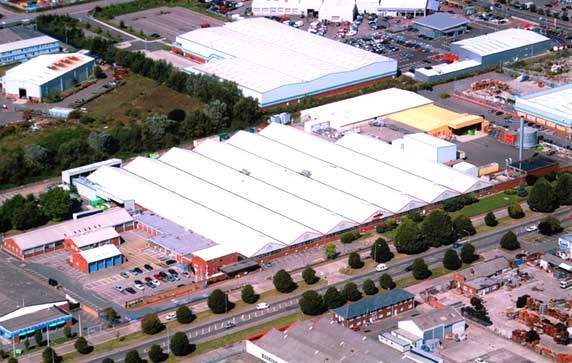 The label coding system was installed at JR Freeman's Cardiff cigar plant.
Cardiff-based JR Freeman, the cigar division of Gallaher Group, purchased hot foil coders from Thermo Electron to meet its demanding requirements in early 2005.
JR Freeman made this investment with a view to develop solutions in terms of reliability, clear consistent print quality and low operating costs and also to rationalise spare parts from its labelling and coding division to cater to its expanding international markets.
Foil coders
"The major benefits achieved by JR Freeman were improved operating efficiencies and reduced costs."
Based near Boston, Massachusetts, Thermo Electron is a supplier of analytical instruments. The compact foil coders installed at JR Freeman offer a consistently high print quality on a wide range of substratum, an extensive range of print areas and speeds, a quick-change foil magazine that requires minimal downtime, a patented foil indexing system that reduces foil wastage and a variable temperature and dwell setting giving it excellent print quality control.
The other features of the system include online coders for packaging and labelling machines and it is compact. Also, the hot foil coders have the ability to print onto a wide range of substratum. The stamping action that these coders use, together with Allen Hot Foil tape enabled JR Freeman to produce quality prints with consistency. The Allen's compact coder range provides variable print areas and print speeds, allowing the company to meet the schedules.
The quick foil change magazines of the coders, fitted with a device that indicates when foil is about to run out, allows the operator to change the foil immediately, drastically reduced down time. The coders are also fitted with a foil indexing system that minimises foil wastage.
Online hot foil coders are used to code expiration dates, product identification information and lot / batch numbers onto labels and packaged products. They have been adopted for installation onto a wide range of packaging and labelling machines because of their vast range of frame designs.
The Compact range can be fitted with a variable temperature setting that enables the operator to adjust the temperature according to the substrate being run as well as a temperature indicator for increased security. The other options available include a model with an extended reach and models with low print for restricted spaces.
The hot foil coders, which replaced an inefficient manual labelling and coding system at JR Freeman, consist of high-speed units capable of printing variable date, batch number and production route information on its product packages.
Improved operating efficiency
The major benefits achieved by JR Freeman were improved operating efficiencies and reduced costs. Designed for simple installation onto most high-speed packaging and labelling machines, the Allen Compact coders are individually configured to handle several different sized packets and were modified to fit specialised equipment on the machinery on JR Freeman's packaging lines.
The quick foil-change magazine fitted with foil 'run out' warnings allows the operator to change foil immediately, within minimal downtime. The foil indexing system minimises foil wastage. Thermo's Allen Coding Compact hot foil coders produce high print quality and a wide range of options to suit various applications.
JR Freeman demise
While cigars had been produced at the Cardiff factory for 43 years, in September 2009 the factory was closed with the loss of almost 200 jobs. The UK sales of Hamlet cigars have decreased by 50% since 1999 and the parent company Gallahers having been taken over by Japan Tobacco in a £7.5bn deal in April 2007, the factory was not considered to be commercially viable. Accordingly, the remaining production of small cigars was relocated to a facility in Northern Ireland at Ballymena, in County Antrim where 95 jobs were created.
The Ballymena facility employs more than 900 workers and absorbed some of the equipment from the Cardiff factory as well. The sales of cigarettes and cigars in the UK is on the decline and the UK smoking ban in 2007 was partly blamed for the Cardiff closure.