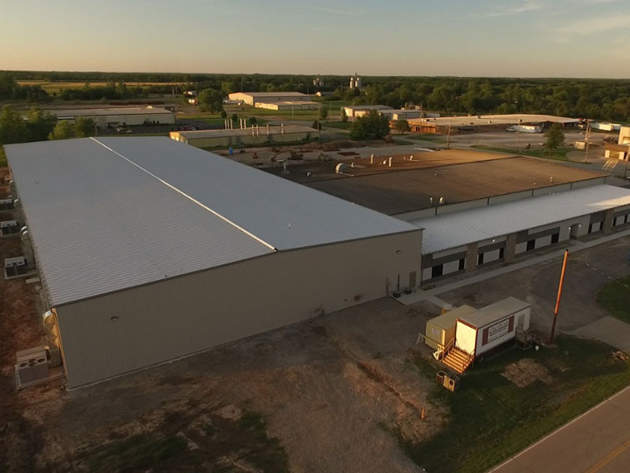 Kendall Packaging expanded its manufacturing facility in Pittsburg, Kansas, US, at an estimated cost of $10m.
Ground-breaking ceremony for the project took place in September 2016 and the expansion was completed by January 2018.
The expanded plant is double the size of the original plant, and was essential as the existing plant was running at full capacity and unable to meet the growing consumer needs.
The expansion forms phase one of a growth plan that is aimed at achieving faster production and increased output rates. The plant will strengthen Kendall's manufacturing capabilities and support its long-term strategic plans.
Kendall Packaging's Pittsburg facility expansion details
The expansion project added 59,000ft² to the existing 100,000ft² plant in Pittsburg's Northeast Regional Industrial Park.
The expanded facility includes 85,000ft² of manufacturing space fitted with $6m worth of state-of-the-art equipment, including a ten-colour MIRAFLEX II AM flexographic printing press, a solvent-less laminator, slitter, and additional equipment.
Facilities at expanded packaging plant in Kansas
The expansion added 8,000ft² of office space to the facility, including 11 new offices, two conference rooms, a lab, a copy room, and a storage and file room.
The expanded facility also includes a wellness centre, featuring workout facilities for employees and their families. The centre is accessible through an external entrance and includes locker rooms, baths and advanced workout equipment worth more than $38,000.
A new cafeteria offering a wide variety of food items to the employees is also  part of the facility.
Financing of Kendall Packaging expansion
Kendall Packaging received financial incentives from the State of Kansas and the City of Pittsburg for the project. The company also signed agreements with the city of Pittsburg to borrow funds from a community development block grant.
Furthermore, the project received an industrial revenue bond issue sponsored by the City of Pittsburg and financed by BMO Harris Bank. It was provided with low-cost financing and temporary tax abatement for the project.
Contractors involved with Kendal Packaging's plant extension
Triad Environmental Services was contracted to carry out environmental studies before the start of construction.
Tri-State Building constructed the existing plant and is the general contractor for the expansion.
Windmoeller & Hoelscher Corporation provided the flexographic printing press for the expansion project.
Marketing commentary on Kendall Packaging
Headquartered in Mequon, Wisconsin, Kendall operates two production facilities at Jefferson, Wisconsin, and Pittsburg, Kansas. It is a provider of innovative flexible packaging solutions such as roll stock films, pre-formed pouches, laminated metalised films and potion control packaging.
The company's packaging is used by companies that market baked goods, confectionary, frozen products, meat products, snacks, pet food, and personal care products. The products are marketed both locally and nationally in grocery stores and retail outlets.
Kendall recently completed the expansion of its second plant located in Jefferson, Wisconsin. The two projects represent a total investment of $17m, and will support and sustain the company's growth rate.