Project Type
Packaging R&D centre
Location
Charlottesville, Virginia, US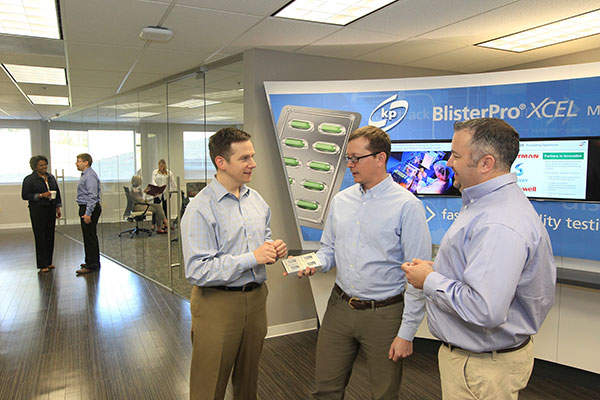 The kp i.center at the University of Virginia Research Park brings pharmaceutical companies and packaging professionals together. Image courtesy of UVA Foundation.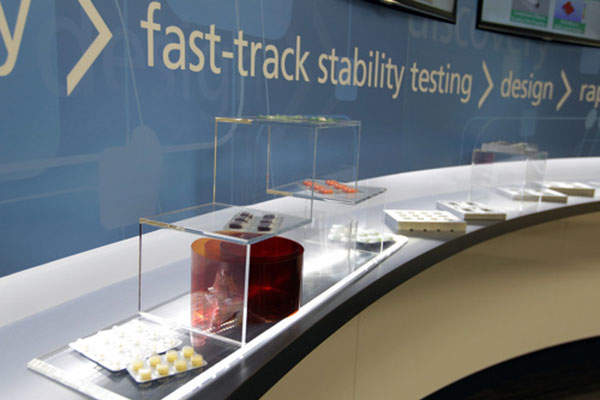 The i.center provides BlisterPro XCEL services related to pharmaceutical designing and packaging. Image courtesy of Klöckner Pentaplast.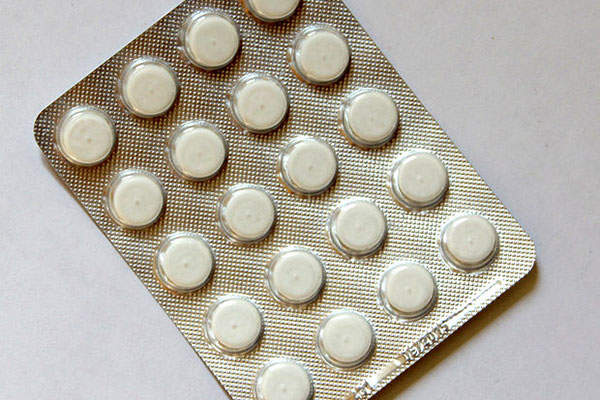 The state-of-the-art facility designs blister packs for pharmaceutical medications.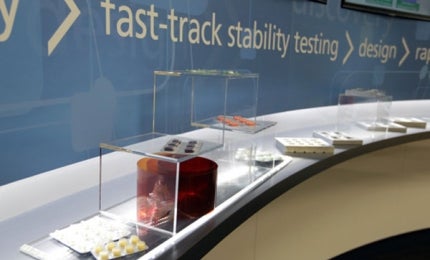 Free eBook
3 Key Tips for a Successful Design Build Project
With supply chain disruptions and inflation creating new challenges for delivery teams, design-build projects are booming. This e-book looks at the 3 essential tips a project delivery team must consider when delivering a successful Design Build project.
by Oracle
Klöckner Pentaplast (KP), provider of rigid plastic film solutions for primary packaging of pharmaceuticals, opened a new state-of-the-art research and development (R&D) facility known as kp i.center in the University of Virginia Research Park in Charlottesville, Virginia, US, in March 2015.
The new facility houses the newly expanded BlisterPro XCEL suite of KP's pharmaceutical film division, which provides packaging consulting, design, stability and prototyping services.
It brings pharmaceutical companies and packaging professionals together, leading to the discovery of innovative customised packages and prototypes for medical products. This enables global pharmaceutical customers to bring their product much quickly to the market in a more economical way.
"This enables global pharmaceutical customers to bring their product much quickly to the market in a more economical way."
The state-of-the-art facility is expected to meet the needs of global pharmaceutical packaging professionals, including those in operations, marketing and procurement for both branded and generic products.
kp i.center facility details
The i.center is KP's first of six planned state-of-art research and development centres worldwide.
The facility is located in the University of Virginia Research Park's Emerging Technology Center at 1670 Discovery Drive. It features a range of facilities, including collaboration rooms, customer offices, onsite tooling and blistering. It is equipped with machinery that can design blister packs, create prototypes and test how the prototypes will work in production.
It will allow engineers to design a container that protects the medication from the environment and keeps them stable during shipping and shelf-sitting.
Along with the company's knowledgeable expert team, the onsite teams include sales, marketing, market development, and technology and innovation personnel.
The new centre facilitates rapid packaging design and gives clients a truly personalised experience. It helps the company with a new drug idea to choose a right type of packaging and labelling solution and also helps them all the way through the manufacturing process.
The in-house team will help clients to test and access the product designs in real-time at the blistering centre. The collaboration between the packaging professionals and pharmaceutical companies will help reduce product designing and delivery time and thus shorten product-to-market release time.
Klöckner Pentaplast's BlisterPro XCEL services
Launched in 2005, the company's newly expanded BlisterPro XCEL services provide consulting services related to pharmaceutical designing and packaging. At the research centre, the services utilise FreeThink Technologies' ASAPprime accelerated product stability modelling software to evaluate efficacy of the packaging prototypes with medications in different environments.
---
---
Almac (Almac Group) has launched operations at a new commercial pharmaceutical packaging facility in Audubon, Pennsylvania, US.
---
There are five different environmental areas worldwide with different weather and humidity that affect the medications differently. Packaging has to be done accordingly to make sure the medications remain stable and effective.
The ASAPprime software utilises highly accelerated conditions to accurately determine product stability in different climate zones thus enabling pharmaceutical developers to precisely determine packaging needs. In addition, highly accelerated stability studies are conducted in the company's laboratories in Connecticut.
The software and the related studies determine the product's stability profile, as well as the appropriate barrier film that meets its shelf life requirements. Therefore, the time to move a pharmaceutical packaging product from designing to prototype production to stability testing will be greatly reduced.
These services makes kp the only global film supplier to provide accelerated pharmaceutical product stability profiling through shelf-life modelling software and laboratory studies.
Marketing commentary for Klöckner Pentaplast
Headquartered in Germany, the Klöckner Pentaplast Group is a leading provider of packaging, printing and speciality solutions for pharmaceutical, medical device, and food and beverage industries. The company plays a key role in customer value chain as it creates products that protect the integrity, safety and brand reputation of associated companies.
With 18 production sites in 12 countries, the company has a wide portfolio of rigid plastic films and services. Its sales volume is worth more than €1.19bn ($1.32bn) and employs more than 3,200 people.
Related projects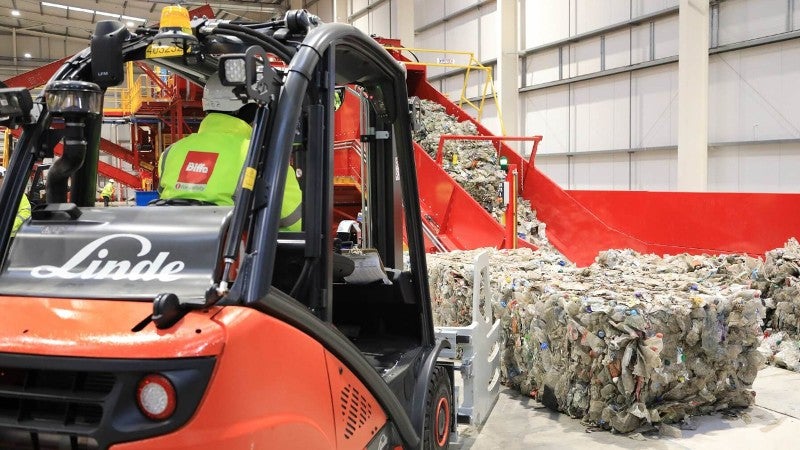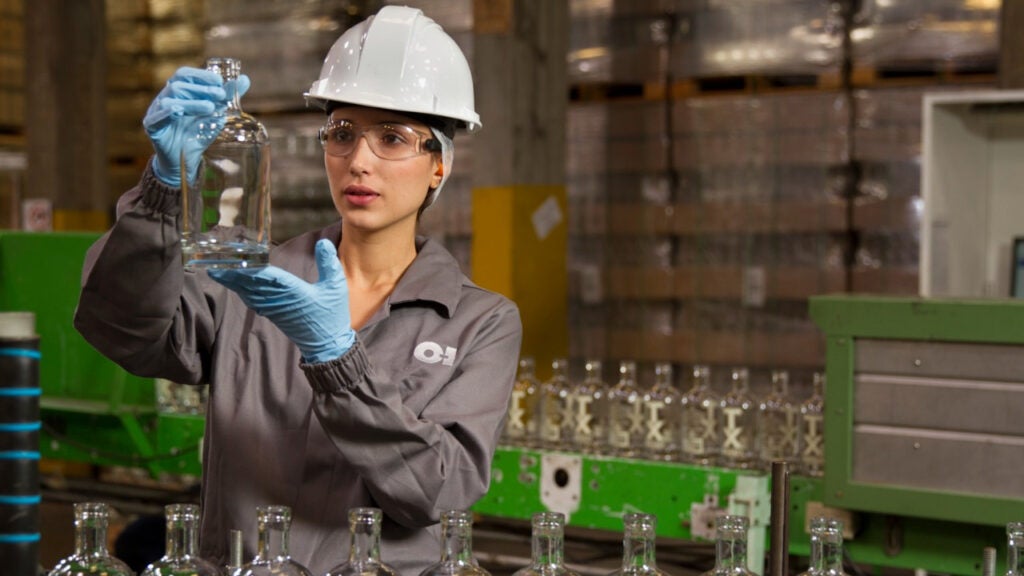 Topics in this article: