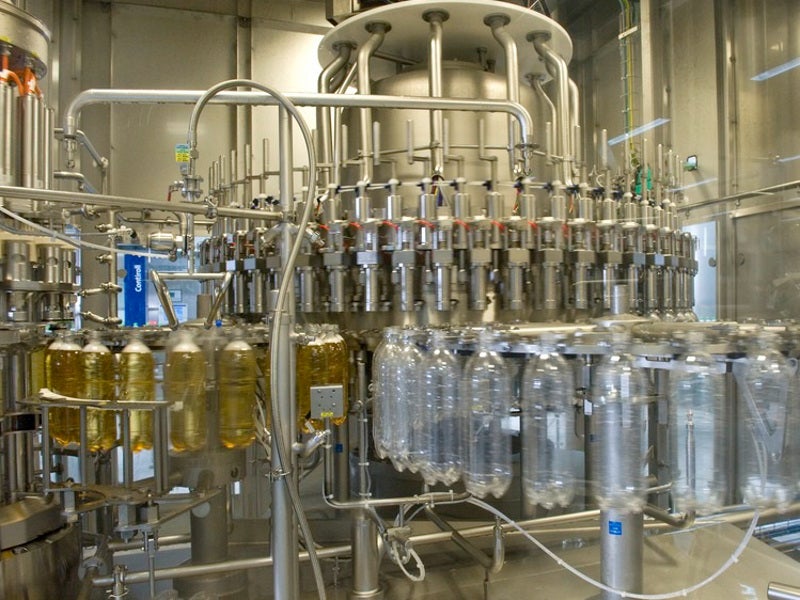 The Debrecen facility will manufacture machine components and assemble equipment parts. Credit: Krones.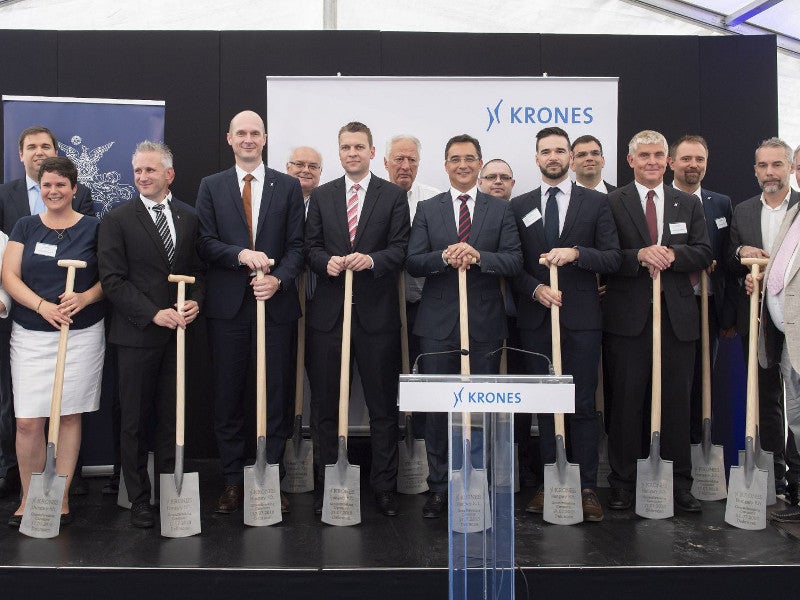 Krones laid the foundation stone of the new plant in Debrecen, Hungary in July 2018. Credit: HIPA (Hungarian Investment Promotion Agency).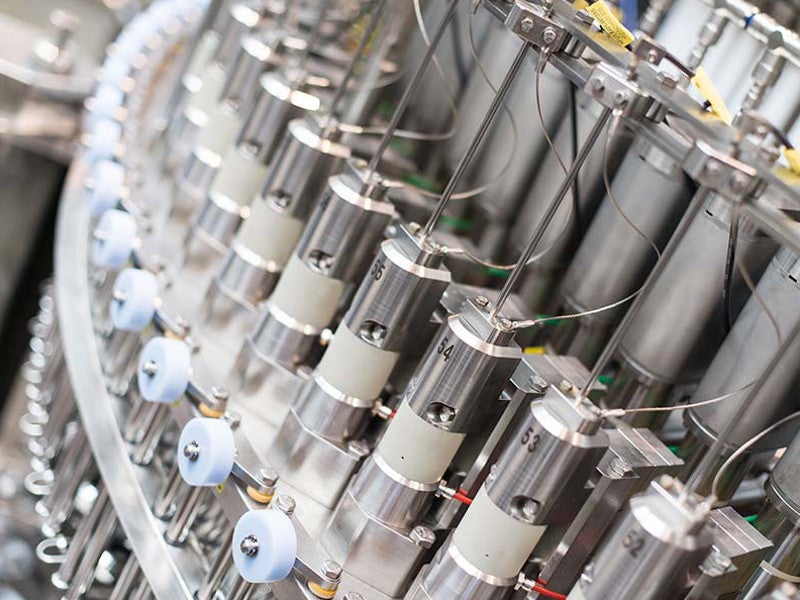 Krones' Modulfill HES technology features efficient bottle filling and discharge. Credit: Krones AG.
Krones, a supplier of machines, packaging solutions, IT solutions, and intralogistics, inaugurated its new production plant in Debrecen, Hungary, in September 2019. The new facility will manufacture machine components and assembling equipment parts.
The Debrecen facility is the organisation's first European plant outside Germany. The facility was built with an investment of €49m ($57m). Its construction was started in July 2018, while inauguration was held in September 2019. It is expected to create approximately 500 jobs and is anticipated to reach full production capacity by 2020.
Location of Krones' new production plant
Krones' new production facility is located in Debrecen, the second largest city of Hungary.
The city provides positive logistics links, which will help in potential growth. The location also benefits from the availability of qualified workforce and required infrastructure.
Details of Krones production plant in Debrecen
The Debrecen unit is anticipated to be the second European pillar for Krones in terms of manufacturing of machine parts as well as assembly of components. It is also expected to use the German engineering design processes and is expected to produce €49.2m ($57m)-worth products and solutions between 2018 and 2020.
The Krones production plant in Debrecen comprises a 40,000m² production hall and a 3,900m² office block.
The production hall manufactures glasswasher parts and is equipped with two laser cutters. The drip plates of the laser cutters were supplied by Krones Hungary.
The proposed product line at the new facility includes processing systems for beverage production, filling and packaging lines, material flow and storage systems, and recycling systems for polyethylene terephthalate (PET), polypropylene (PP), and high-density polyethylene (PE-HD).
System Logistics, a subsidiary of Krones, provided logistics services for the new plant.
Marketing commentary on Krones
Headquartered in Neutraubling, Germany, Krones was founded by Herman Kronseder in 1951. It is specialised in filling and packaging technology that includes stretch blow moulding, filling and capping, tempering, labelling and printing, packing, palletising, inspection, and cleaning. Some of its products range includes beer, milk, soft drinks, water, and spirit.
The company is a global leader with its manufacturing systems used for filling bottles with beverages in plastic and glass bottles and cans.
With an experience of more than 60 years, the company provides employment for more than 16,000 people globally. It has 21 production houses, 48 engineering sites, 64 representative offices, and 15 centres across the world.
In addition to developing and manufacturing machines and product lines, Krones Group also provides customised solutions for intralogistics and digitalisation. The lifecycle service domain creates stable foundations and provides line efficiency and on-site services.