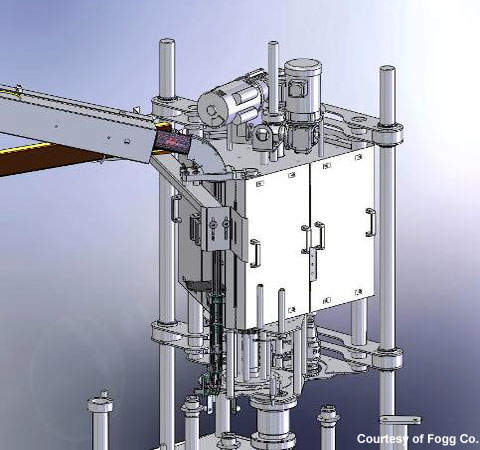 The 700 series capper from Fogg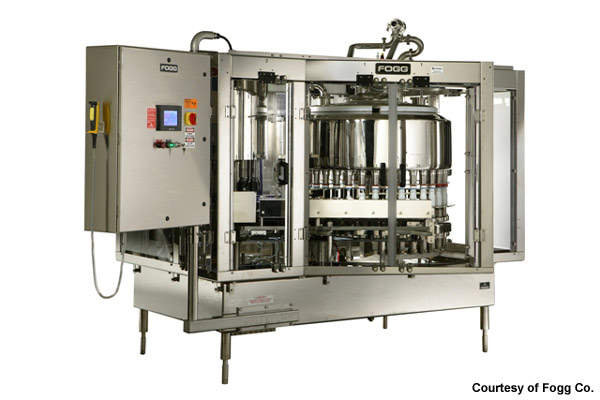 The Fogg filler installed at the plant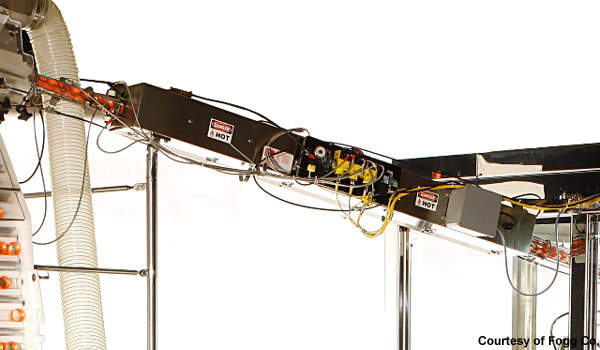 Part of the capping system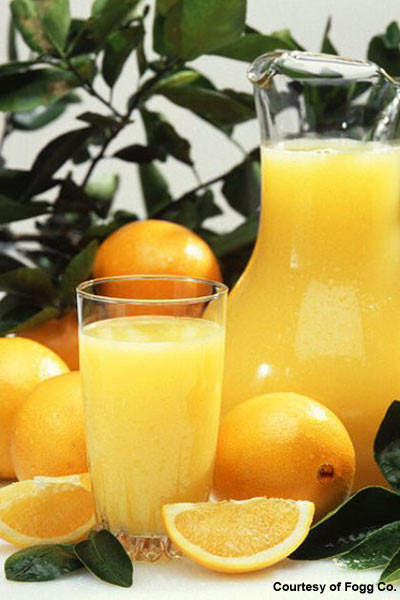 Kwikade will be produced in a number of flavours and the range is being increased all the time according to customer demand
One of the popular flavours for Kwikade is grape
The Kwik Trip convenience store chain is based in La Crosse, Wisconsin, US. The company has a chain of 338 convenience stores across Wisconsin, Minnesota and Iowa; the majority of which are associated with gas/petrol retailing as well (opening around 20 new stores each year). The company is privately owned and has annual sales of around $3bn.
The philosophy of the company has been to supply its own brands of fresh food and beverages to its own stores and to that end constructed a commissary in La Crosse to produce bakery food items and other fresh food products. On the same site there is also an ice plant, a water plant and a new ice cream and yogurt plant. The latest addition is a hot filling bottling line to produce isotonic drinks similar to Gatorade and branded Kwikade (Kwik Trip also intends to produce its own plastic PET bottles in the future). The trigger for this latest enterprise was strong sales of Gatorade in stores which prompted Kwik Trip executives to decide that a less expensive own brand might sell even better with bigger profit margins.
Bottling line
Kwik Trip's sortie into isotonic beverage manufacturing and bottling began with design work from the systems integrator WM Sprinkman Corp. Work began on the line in February 2008 and by May of the same year the system was in place (launched 3rd May 2008). The hot-fill bottling line produces Kwikade isotonic drinks in various flavours and also Nature's Touch bottled water (flavoured and unflavoured) at a speed of up to 110 bottles per minute. The system uses a custom designed dual tank mixing system where the drink is compounded and mixed in one stainless steel tank while the other is cleaned ready for a run of a new flavour.
The drink is then transferred to the custom built pasteuriser where it is heated and then transferred to a surge tank where it is kept on the boil prior to filling. The filling is carried out by a monobloc filler from Fogg into 32 ounce PET bottles provided by Ball Corp. The plastic bottles are fed to the filler using an unscrambler supplied by New England Machinery Inc. The bottles are then moved to the filler using a vacuum conveyor produced by Cannon Equipment. The filler is a Fogg F4-FG-155 filler, which is equipped with 15 filling valves and five capping heads and has tool-less changeover, large star wheels, various capping options, and the ability to fill sizes from 500ml to 32 ounces. This is then coupled to a 700 series capper, also from Fogg that can accept a range of cap sizes, from 24 to 89 mm.
"The bottles are then conveyed to a cooling tunnel where water is used to cool the bottles and Paxton Products air knives remove the excess moisture from the bottles."
Following filling, the bottles pass a Phantom metal detector system custom built by Fortress Technology Inc and supplied by Regal Packaging Services Inc (rejects are blown off the line). The bottles are then conveyed to a cooling tunnel where water is used to cool the bottles and Paxton Products air knives remove the excess moisture from the bottles. The dry bottles are then wraparound labelled using a trine roll fed labelling system supplied by Accraply (the labels and brand identity were designed by Tilt Studio Inc). The labels are printed and supplied by Orion Labels, LLC. Bottles are finally coded using a Linx 4600 ink-jet printer and then moved to a Polypack tray and shrink-wrapping system.
The bottles are then compiled in a tray and then tray labelled using an Imaje 2000 Series Print & Apply labelling system from Markem-Imaje before being heat shrink wrapped. Hand palletising follows and the pallets are then stretch wrapped using a Lantech turntable machine prior to shipping.
Future
With an eye on the future the new bottling line has far more capacity than is currently required by Kwik Trip and so the company is able to also carry out some custom filling for other drinks companies. There is also a move towards increasing the range of flavours and actually introducing more beverage products for the market. There is still room for expansion on the site.