Project Type
New packaging line
Location
Oconomowoc, Wisconsin, US
Sponsors
Lake Country Foods
General Contractor
Sonoco, All-Fill Inc, Confab Systems Inc, Palace Packaging Machines Inc, Videojet Technologies, Del Packaging Inc, Smiths Detection, Brenton Engineering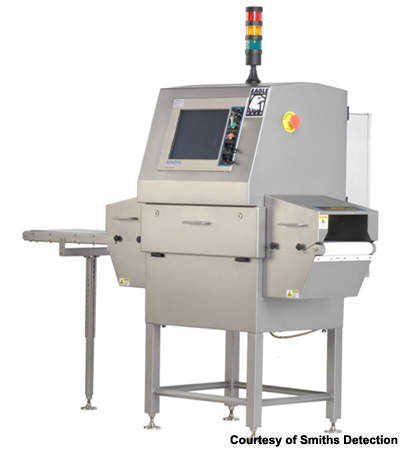 Smiths Detection provided the X-ray detection systems for the new line.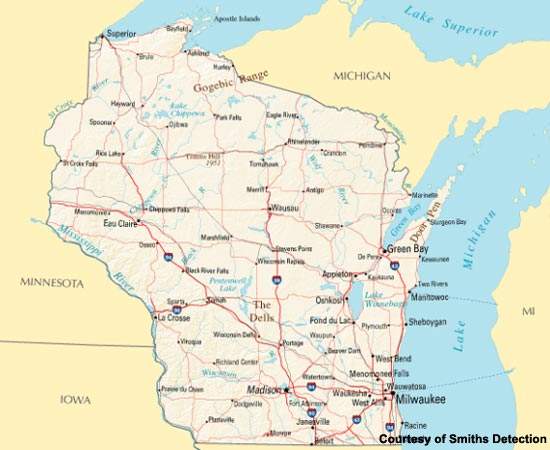 The Lake Country Foods facility is situated in Oconomowoc near Milwaukee.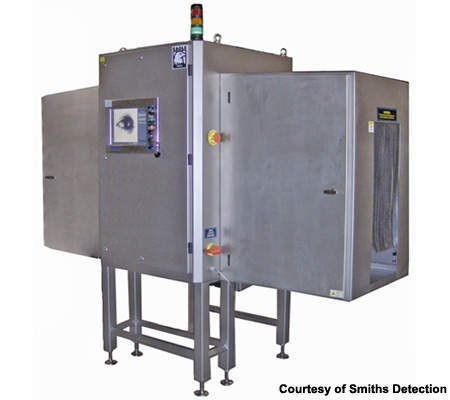 A range of equipment has gone to make up the new powder packaging line which has all been integrated perfectly.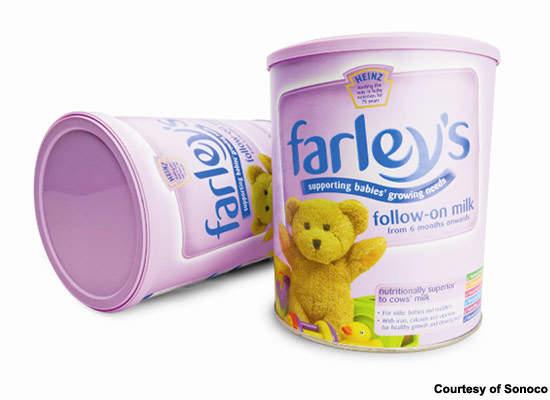 Sonoco provides the canisters for the packing of Lake Country Foods' dry powder products.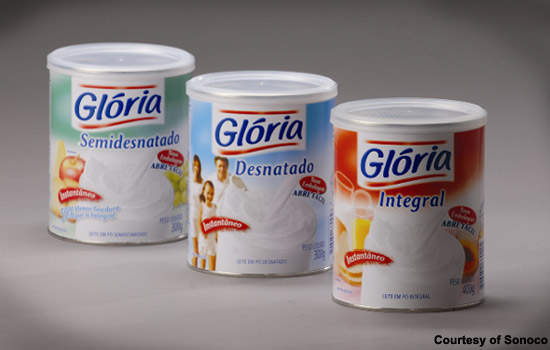 Spiral wound cardboard canisters are becoming more popular for this type of powder packaging.
Lake Country Foods is a contract packaging company based in Oconomowoc, Wisconsin, US. The current company was formed as Lake Country Foods in 1993 although the company was originally set up as division of Carnation in the 1920s. At that time the plant produced malted milk powder and other dry powder products.
Free eBook
3 Key Tips for a Successful Design Build Project
With supply chain disruptions and inflation creating new challenges for delivery teams, design-build projects are booming. This e-book looks at the 3 essential tips a project delivery team must consider when delivering a successful Design Build project.
by Oracle
The company currently has three production lines that manufacture malted milk powder, cocoa/drinking chocolate and cake mixes and packages in three formats including bags, plastic jars and laminated card canisters.
Lake Country is a major packager of Slim Fast protein shake mix for Unilever Co and also does work for several other large companies.
CANISTERS
"In November 2007 Lake Country Foods introduced its third and newest production and packaging line."
In November 2007 Lake Country Foods introduced its third and newest production and packaging line. This line packs various powders into 401 and 502 spiral wound composite canisters that are supplied by Sonoco. The canisters are sealed with the Sonoco Ultraseal peelable foil membrane with pull tab for easy removal.
The two-ply cans, which also have an internal barrier layer, range in height from 4in to 8.5in and can hold between 12oz and 2.5lb of powder product. The new line can run at speeds approaching 180 canisters per minute.
OPERATIONS
The filling area uses a filler and checkweigher from All-Fill Inc, conveyors from Confab Systems Inc, a centrifugal bowl feeder from Palace Packaging Machines Inc, a coding inkjet printer from Videojet Technologies, an over capper from Del Packaging Inc, an X-ray detection inspection unit from Smiths Detection and two wraparound case packers from Brenton Engineering.
PROCESS
The ready-made canisters come in on pallets nine layers high, are depalletised one layer at a time and then passed to be unscrambled before being transported using a cable conveyor to the filling area via four twisting chutes.
Air jets along the line blow any dust out of the canister. The cans come already sealed with the foil membrane, so are filled through the bottom using a centrifugal bowl feeder, which puts a plastic scoop/measurer into each can.
Following this the canisters are passed to an 18-head rotary filler and a helical feedscrew registers the canisters to the filler turret where 18 funnels fill the corresponding canister below. This is sensor controlled. Cans are then passed to a checkweigher (Alpha) where out-of-spec cans are rejected.
"The new line can run at speeds approaching 180 canisters per minute."
The system monitors the weights and can automatically adjust the filling augers to correct any under or over filling. The cans then pass to a can seamer so that the bottom can be attached; there are two seamers one for 401 and the other for 502. The manufacturing codes are then printed on the bottom using an inkjet printer and a cold-glue labeller wraps a label around the canister.
The process continues with an overcap being placed and X-ray inspection. The canisters are then packed using one of two wraparound case packers ready for shipping to the customer. The system has been configured for rapid changeovers taking less than ten minutes as there are a number of different canister configurations packed at the plant.
Related projects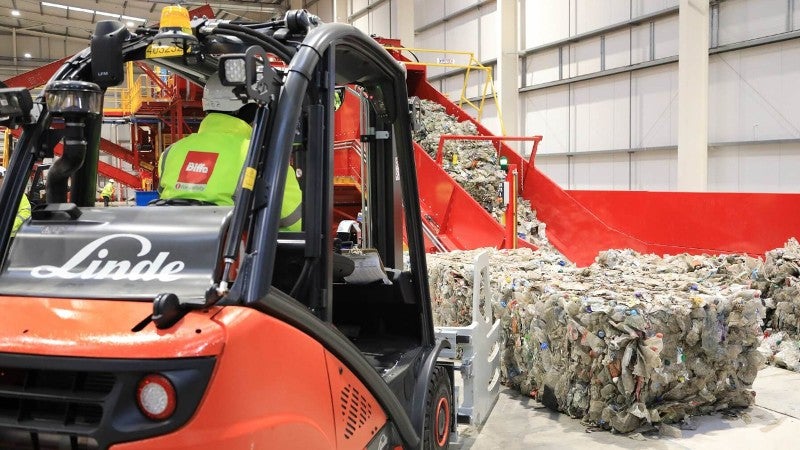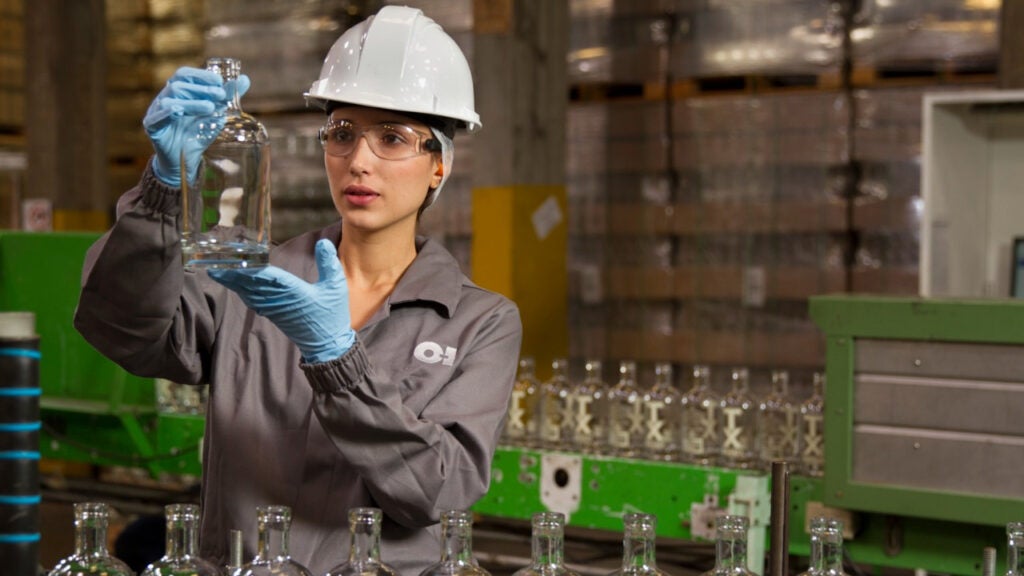 Topics in this article: