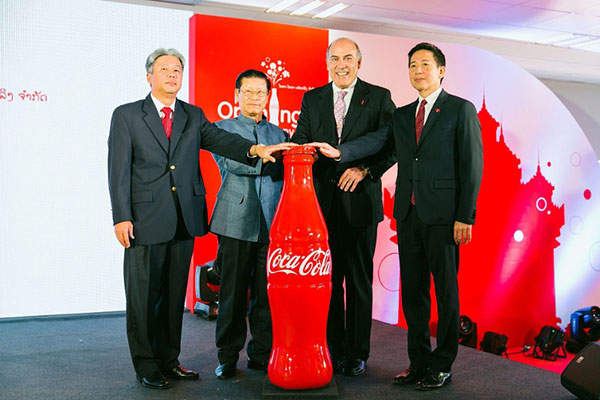 The new bottling plant is the first-ever Coca-Cola bottling plant in the Lao People's Democratic Republic. Image: courtesy of PRNewsFoto / ThaiNamthip.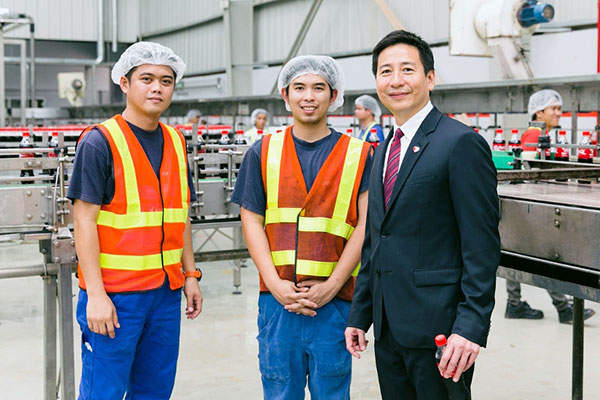 Lao Coca-Cola Bottling invested $30m on the plant along with three distribution centres. Image: courtesy of PRNewsFoto / ThaiNamthip.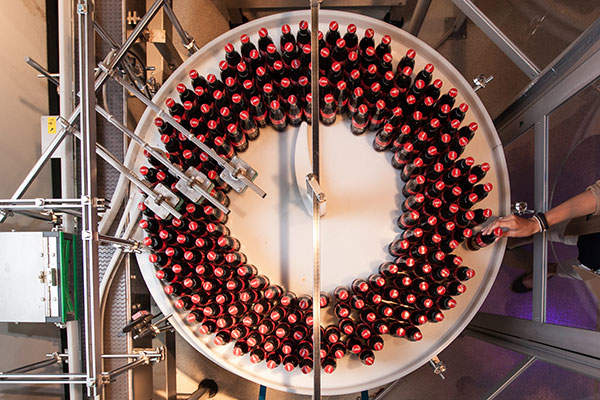 The plant bottles and distributes the company's beverage line in Laos. Image: courtesy of Coca-Cola.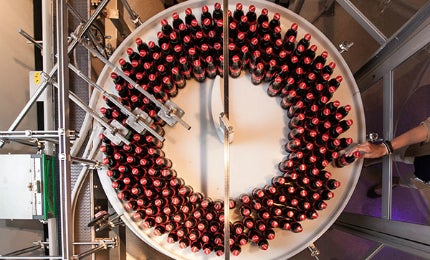 Lao Coca-Cola Bottling commissioned the first-ever Coca-Cola bottling plant in Laos in September 2015.
Lao Coca-Cola Bottling is a joint venture between ThaiNamthip (70%), a Coca-Cola bottler based in Thailand, and Laos-based PT Sole (30%).
The new plant distributes Coca-Cola, Fanta, Sprite, Minute Maid, and Namthip bottled drinking water throughout the country.
The plant completes Coca-Cola's presence in ten Association of Southeast Asian Nations (ASEAN) member countries. The company features both manufacturing and distributing operations in each of the ten countries.
It complements Coca-Cola's supply chain in northeast Thailand by supplying some beverages to the country's market, and also strengthens ThaiNamthip's role as an experienced beverage bottler and distributor in the region.
Besides the current plant, Coca-Cola also established three distribution centres in Laos and serves approximately 4,300 retailers a week. It will further invest approximately $10m in the region by 2017.
The plant employs 70 people and created approximately 500 indirect jobs.
Project background
ThaiNamthip formed the joint venture (JV) with PT Construction to establish Lao Coca-Cola Bottling, in November 2012. ThaiNamthip will make an initial investment of $40m for five years to expand the availability of its products in Laos, by establishing bottling and distribution operations.
After the partnership was formed, the JV started distribution of the Coca-Cola products supplied by ThaiNamthip's plants in Thailand. To further strengthen the company's presence across southeast Asia and to reduce distribution costs, a new bottling plant is planned in Vientiane province.
Lao Coca-Cola bottling plant details
The new plant was constructed on a 79,000m² site located in the Saithani district of Vientiane province. It has been planned for development in three phases with the later phases to see the addition of still beverage production lines.
The plant features a processing plant, stock area, boiler room, air compressor, chiller, electrical room, chemical storage, gate house, tank farm, gas pump, break room, canteen, truck wash and recycling shed.
It also includes water storage tanks, water treatment and wastewater treatment plants, rain collection tanks, office mezzanine, 20,200m² of parking, a discharge pond and earthworks fill.
Beverages manufactured at the plant will be distributed in Laos and Thailand's northeast provinces, including Udon Thani, Sakon Nakhon, Nakhon Phanom and Loei.
The plant reduces the cost of distribution as transportation costs from Laos to the provinces is lower than that from ThaiNamthip's factory in Khon Kaen.
Contractors involved
"ThaiNamthip invested $30m on the plant and three distribution centres."
LCG, a consulting group based in Laos, was hired by PT Sole to develop the plant. As part of the contract, LCG was responsible for the architectural, conceptual and detailed design of the facilities.
This included the main office complex, processing and stock area, gate house, canteen, water storage tanks, water pre-treatment facility, rain water collection tanks and parking.
It also provided the structural design of pile foundations for the processing plant and office complex, as well as a reinforced concrete structure for the main office complex.
Other works included earthworks fill, road and drainage design for the whole site, and design of water supply intake and pre-sedimentation tanks.
Financing
ThaiNamthip invested $30m on the plant and three distribution centres, using a $14m funding by the CIMB Thai Bank's Vientiane Branch.
Marketing commentary
Lao Coca-Cola Bottling is the authorised bottling, sales and distribution franchisee of the Coca-Cola company.
The bottler, which began operations in Laos in November 2012 after receiving the business license from the Lao government, operates in Vientiane capital and other provinces through its own sales and distribution channels.