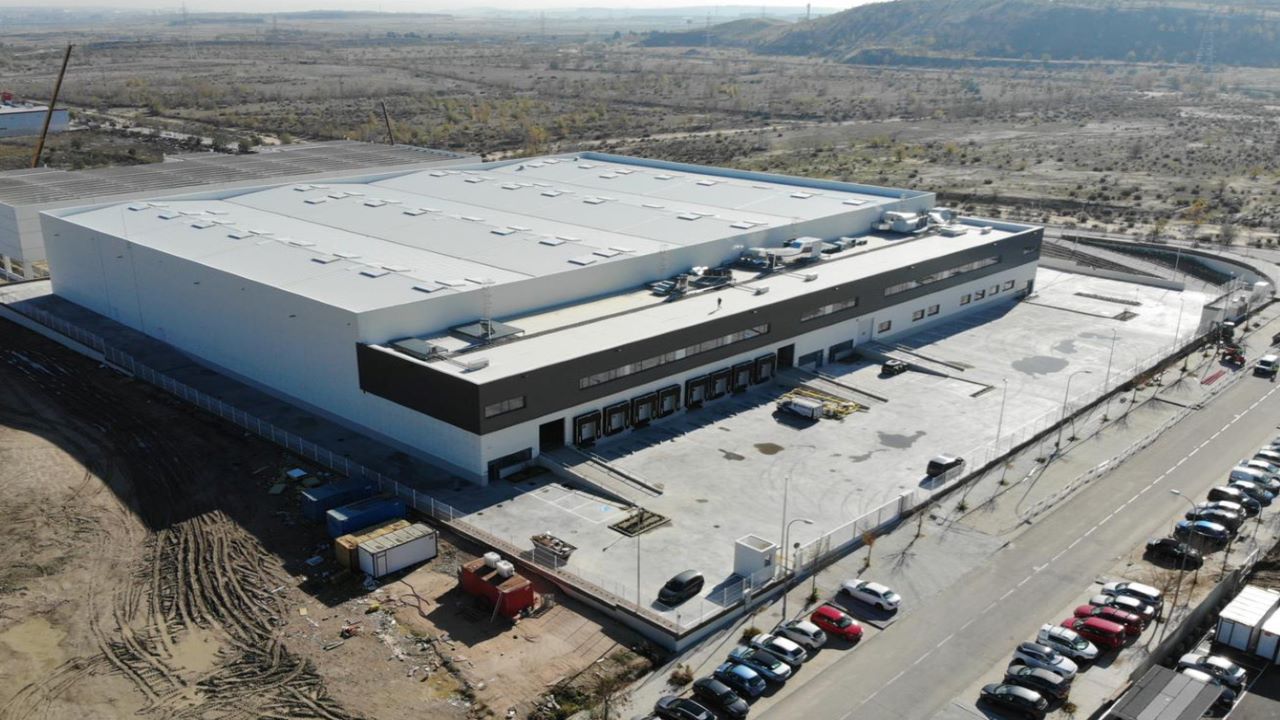 Liquibox has built a new flexible packaging factory in Madrid, Spain, more than tripling its bag-making capacity in Europe with extended types and sizes of the flexible bags for the market.
The company broke ground for the new super-factory in February 2020 and opened the factory in December 2020.
The new factory supports the company to meet the increasing demand for bag-in-box and bulk products across Europe, Middle-East and African countries where the demand for large packaging arrangements increased following the onset of the Covid-19 pandemic.
Liquibox's Spanish super factory details
The new state-of-the-art Liquibox super factory is built over 140,000ft² (13,000m²) and features an innovative Clean Room with a dedicated production space of more than 13,000ft² (1,200m²). All the wooden pallets have been relocated to a distinct palletising space.
The factory houses 16 bag-making machines with extra warehouse capacity. It provides highly adaptive operational capabilities to the company based on varying volume and product mixes.
The new building maintains the existing BRC, ISO9001 and ISO22000 certifications.
Product portfolio
The products offered by the company include bag-in-box, urn-liners, bulk liners, film, pouches, bottles, bag machines, fillers, and Worldwide Dispensers, DS Smith's plastic division.
"The factory houses 16 bag-making machines with extra warehouse capacity."
Liquibox offers comprehensive solutions for bag-in-box, including fillers, bags and bag-making machines, along with dispensing taps and fitments. It introduced Liqui-Box 900, a semi-automatic filler, in 2014.
The company released its AquaPur film offering for the bag-in-box water market in July 2015. Its Liqui-Box QCD series connectors include namely Left-Hand QCD Encore®, QCD Encore®, QCD Encore® Diet, QCD 3G, QCD Universal, QCD DP, and QCD II.
The company utilises MOCON oxygen transmission testing, 3D printing, and various other innovations to serve its clients. It also offers flexible packaging technology for bag-in-box and pouches, along with injection-moulded dispensing solutions.
Liquibox's sustainability practices
Liquibox designs innovative sustainable packaging solutions to minimise the carbon footprint of its clients. The sustainability features of flexible packaging improve the client's environmental impact.
Flexible packaging decreases the water consumption by up to 94% and uses up to 92% less material, thus minimising waste. It minimises carbon footprints by reducing greenhouse gas (GHG) emissions by up to 80%. It also extends the shelf life of the packed food to an additional one to 20 weeks, reducing food wastage.
As part of its sustainability initiatives, the company has been implementing programmes for the reduction of waste to landfill and greenhouse gas emissions, as well as consumption of energy and water. The company is focused on light-weighting and downgauging its products, using eco-friendly materials and designing the products to recycle and recover.
Liquibox has membership in Sustainable Packaging Coalition (SPC), How2Recycle, and CEFLEX.
Marketing commentary on Liquibox
Founded in 1961, Liquibox, a subsidiary of Olympus Partners, is a liquid packaging and dispensing company based in Richmond, Virginia, US.
Liquibox operates across 20 locations through five continents, with a workforce of approximately 2,000 employees globally.
The company is committed to investing in new technologies, and facilities for delivering liquid and semi-liquid packaging solutions to customers.
It received a Silver Award from the Flexible Packaging Association in the technical innovation category for the development and commercialisation of the Sure Seal™ pouch films for the dairy industry in March 2016. The company's Bar-Asept laminate received the Silver Award for the innovative use of aseptic technology in March 2019.
The company's Waterspout, a bag-in-box refill system water cooler for home and office use, won the Silver Award in March 2020.
The company acquired DS Smith's flexible packaging and Worldwide Dispensers in February 2020.