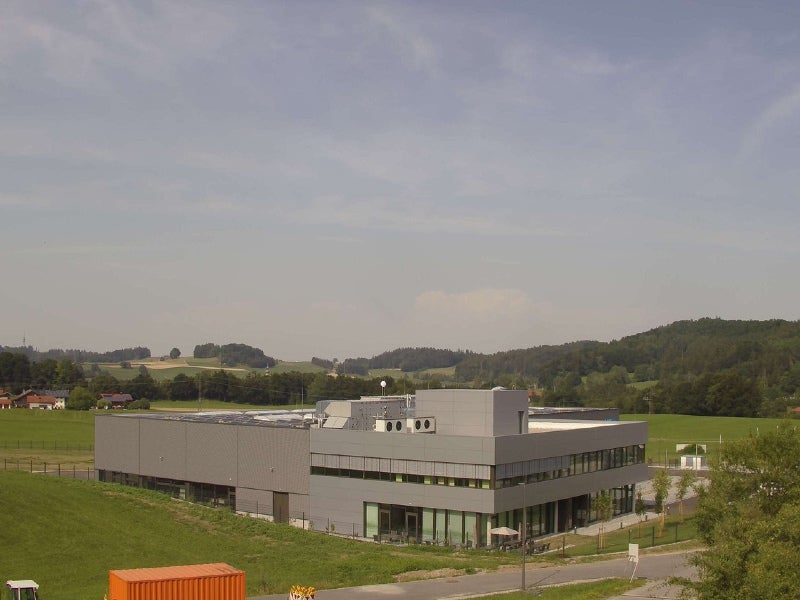 MAIER Packaging's new production facility and office building is located near the city of Bergen in Traunstein County, Germany.
Pre-construction works began in June 2018, and the ground-breaking ceremony took place the following month. The new production facility was inaugurated in September 2019.
MAIER is a subsidiary of OPTIMA Packaging Group (OPTIMA). The company built the new facility because its existing Grassau facility in Germany became inadequate to meet the company's growing operations and business requirements.
MAIER has now moved its operations to the new facility. Its workforce, which was previously 44, was doubled following the move.
The new facility provides adequate, state-of-the-art working space for MAIER to meet its present and future needs.
MAIER Packaging's new production facility in Bergen
MAIER Packaging's new production facility is located at the Freeway A8 (Autobahn 8) between Munich and Salzburg.
The site provides sufficient space for future expansion and modern working conditions.
MAIER's new production building details
MAIER Packaging's new production facility covers an area of 3,000m² (32,292ft²) and includes a production hall with space for assembly, toolmaking, die making and testing. It also includes a warehouse and two-storey office building, which accommodates the administration and design department.
The office building houses the purchasing and sales departments along with a cafeteria. Geothermal energy is used to heat and cool the entire facility, utilising a sustainable, cost-effective and self-sufficient technique of energy supply.
A total of 50 holes were drilled to a depth of approximately 90m to generate the geothermal energy. Geothermal energy helps to maintain a stable climate in the office and main production buildings throughout the year.
The office building features tract ceilings, which heat and cool the interior. The assembly building was built using concrete core cooling technology to provide comfortable work conditions, which are provided through floor heating.
Contractors involved
Hinterlang + Burk was contracted to carry out construction works related to the new building.
The planning process for the new building was carried out by Ingenieurbüro Blank.
Heinz Kecht performed the earthworks for the construction.
Other contractors involved in the project included Sbi Ingenieure, Silberbauer Planungsbüro für Energietechnik and Ingenieurbüro Dr Böttcher.
MAIER Packaging's products and services
MAIER's product portfolio includes filling and packaging equipment for the food and dairy industry. The company specialises in thermoforming, in-mould label decoration, and filling and punching of containers as well as products.
The company also provides design and construction of new products, such as individual modules for form fill seal machines and modification of existing packaging systems. Banderoling and labelling machines, together with punch and mould construction, are also part of the company's product portfolio.
The Liquidos dosing valve is one of MAIER's main products. It is used for filling a range of media, including yoghurt, fruit juice, milk and perfume.
Marketing commentary on MAIER Packaging
Established in 1985, MAIER Packaging is a provider of production and packaging solutions for the dairy and food industries. The company was acquired by OPTIMA in June 2018.
OPTIMA is a German family-owned and operated business that designs and builds packaging systems and equipment for different sectors. It also provides tailored solutions and functions for the specific needs of its customers.