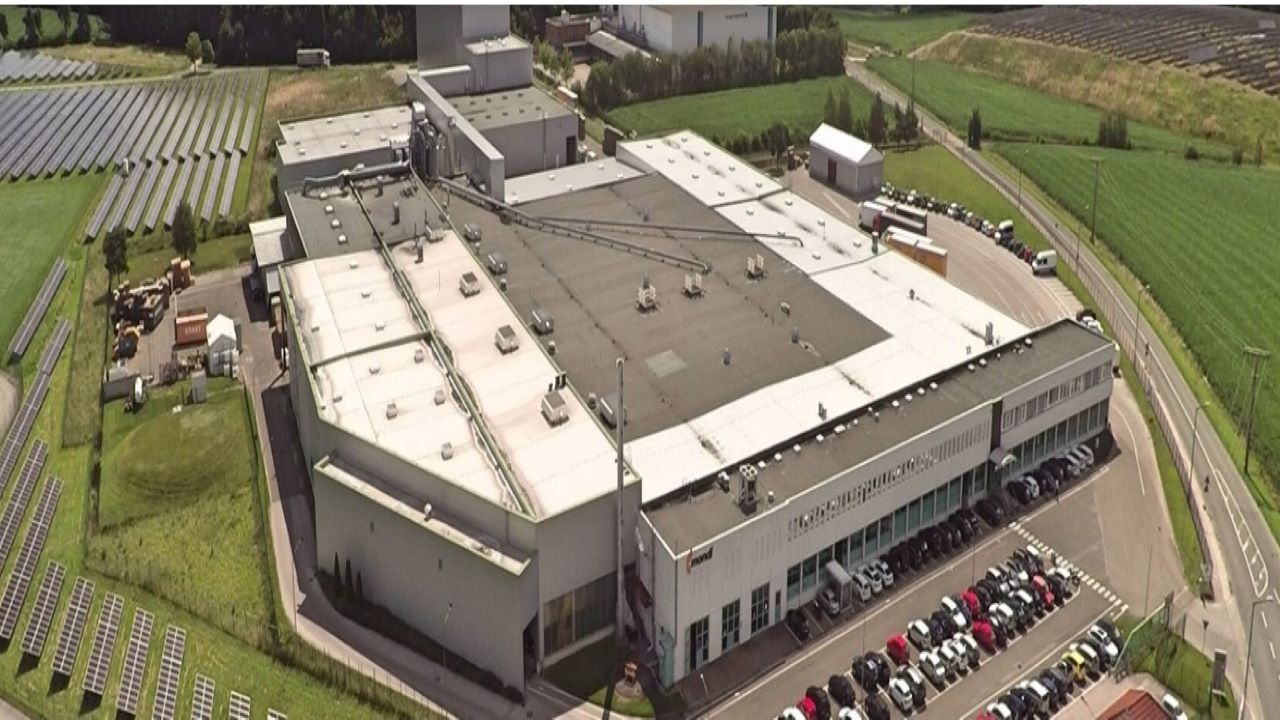 Mondi, a packaging and paper manufacturing company, announced a proposed expansion of its existing corrugated cardboard plant in Ansbach, Southern Germany, in 2019. The expansion will make the plant Europe's largest comprehensive corrugated cardboard facility.
The expansion will increase the plant's production capacity and facilitate it to provide a wider range of improved, innovative, specialised and sustainable packaging solutions to customers much more quickly.
The facility is expected to be completed by 2021 with an estimated investment of €30m ($36m).
Mondi's Ansbach facility expansion details
Mondi's corrugated cardboard facility has been installed with state-of-the-art machinery. including a new corrugator, die-cutting machine, inline machine, paper storage, shipping facility, waste processing facility, and intralogistics system.
The expansion also includes the building of a customer innovation centre, which will provide facilities for workshops, product development, product presentations, and optimisation. It will support the company in further innovation and testing of packaging solutions to minimise its environmental impact.
The Ansbach facility develops corrugated sheets, as well as packaging solutions for transport and point-of-sale (POS). It houses on-site packaging consultants, with in-house specialists for better customer service.
Contractors involved
BHS was appointed to provide the corrugator for the plant. Other contractors involve Bahmüller Göpfert Machinery (BGM) to provide the caseline, and Minda for the transportation system.
Mondi's sustainability practices
Mondi has been a member of the World Business Council for Sustainable Development's (WBCSD) Forest Solutions Group (FSG) for more than a decade. The upgraded machinery at the Ansbach facility consumes less power and cuts the overall carbon emissions from the plant.
Mondi has joined Circular Economy for Labels (CELAB) to facilitate release liners recycling. The company, in partnership with SalzburgMilch, a dairy producer, launched PerFORMing removable range to create paper-based food trays. It is an 80% paper-based packaging solution for cold meats and cheese, which will reduce SalzburgMilch plastic waste by nearly 40 tonnes a year.
Mondi introduced 100% recyclable paper rice bag for Riseria Vignola Giovanni, a rice-producing company, in partnership with Fiorini International. Mondi collaborated with BIOhof Kirchweidach, a Bavaria's organic farm, to develop 100% recyclable Coral Tray with lid made of recycled corrugated board to pack tomatoes for distribution in PENNY Supermarkets.
Product portfolio
Mondi offers a range of corrugated cardboard sheets, transport and packaging solutions in all standard designs and types, including single, double, and triple-wall corrugated cardboard.
Its product portfolio includes flexible packaging, bags and pouches, release liners, technical films, barrier coatings, industrial bags, speciality kraft paper, sack kraft paper and office, and professional printing papers.
The company offers special packaging solutions such as export packaging, big boxes, heavy-duty packaging, dangerous goods packaging, and bespoke packaging. Its containerboard product portfolio includes ProVantage Baywhite, ProVantage Komiwhite, ProVantage KomiXLite, ProVantage Kraftliner and ProVantage Powerflute®.
The product offering in the technical films category includes functional films for specialised applications, decorative films, sustainable films, high and medium barrier films, and label films.
Marketing commentary on Mondi
Based in Austria, Mondi has four business units, namely Corrugated Packaging, Flexible Packaging, Engineered Materials and Uncoated Fine Paper. It has approximately 100 operations in more than 30 countries and employs roughly 26,000 people globally.
The company produces approximately six million tonnes of paper a year and markets pulp, as well as managing 2.4 million hectares of forests.
Mondi won six awards in the Turkish Packaging Manufacturer's Association Turkish Crescents and Stars for Packaging 2020 Competition. Further, the transportation packaging solutions developed in the Ansbach facility for Volvo received two ScanStar awards in 2020.