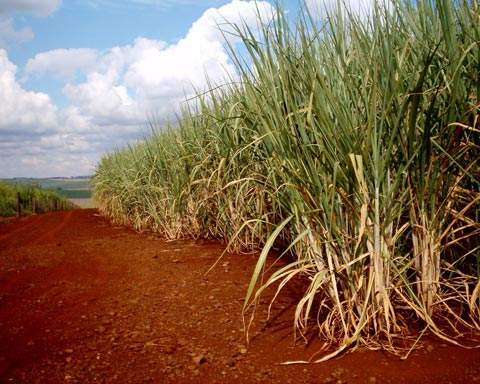 Sugar Cane became increasingly expensive during 2008 due to low availability arising from heavy rains between August and October.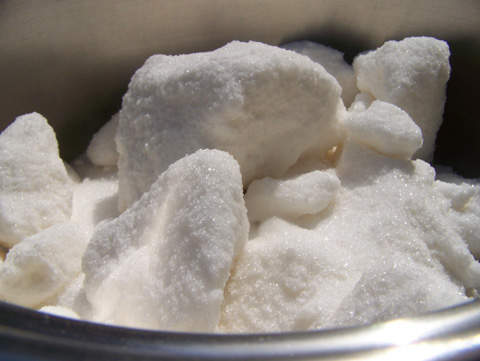 Mumias has decided to change production and is producing more smaller-size bags of sugar.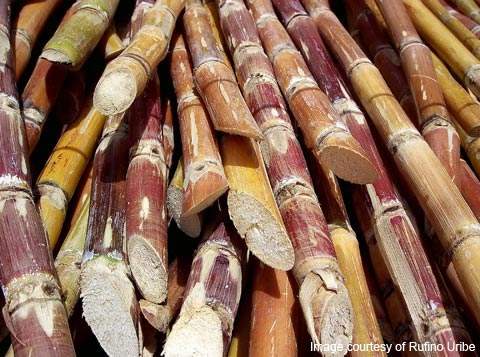 Cut sugar cane ready for production.
Mumias Sugar Company (MSC), Kenya's largest sugar miller, commissioned its new packaging plant in Mumias, Kenya in September 2009. The facility was built to meet 70% of the company's daily sugar processing requirements. The state-of-the-art plant project came as part of the company's restructuring of its internal operations to strengthen its presence in the retail market.
The plant has a daily capacity of 700t. This has increased the company's production to 300,000t per annum.
Smaller sugar bag production
The new packaging plant has allowed MSC to produce smaller-sized sugar bags with only 30% marketed in 50kg bags. With the technology installed at the plant, the company is now be able to produce sugar packaged in various sizes, ranging from 125g to 250g, 500g, 1kg and 2kg – moving away from its traditional business of supplying larger quantity packages to pre-packed produce. The plant helps the company's marketing and branding drive, aimed at ensuring its sugar sells at premium prices against other local competing brands.
"MSC, Kenya's largest sugar miller, commissioned its new packaging plant in Mumias."
The plant is equipped with 11 packaging machines and MSC hopes to reach all market segments with its sugar in branded packs. It had invited technical proposals from companies to design and manufacture a centralised dust collection system for the plant. Brazilian companies Brazafric and Raumak were contracted to supply the packaging machines. Brazafric is a company established in 1996 to heighten ties between Brazil and East African businesses. Raumak supplied a range of baling and multi-bag sealing machines.
The new packaging plant has helped the company to target the lower-income market segment that has become more lucrative in comparison to the wholesale market. The move was a complete contrast to the earlier tradition of the company packaging huge chunks of its total produce in large quantities, mainly targeting corporate houses and high net worth individuals.
MSC intended to increase the quantity of sugar for the retail market from 35% to 70% of total production, while decreasing the wholesale market to 30%. This strategy is expected to aid the sugar company to get more of a foothold in a major market.
Plant modernisation
MSC also made huge investments in plant and process modernisation to ensure increased production efficiency in order to minimise the unit production costs. In light of the Common Market for East and South Africa (COMESA) safeguard measures extension for Kenya up to 2012, additional imports above the quota will attract a reduced duty from 100% to 70%.
As well as MSC, other sugar producers such as Sony, Cheekily, Muhoroni and Nzoia have also launched branded products in a bid to remain competitive in the market.
Mumias Sugar Company
MSC, established in 1973, has its headquarters in Nairobi and operations in Mumias. The company is listed on the Nairobi Stock Exchange (NSE) and has an annual turnover of about $200m.
"The new packaging plant enables MSC to produce smaller-sized sugar bags with only 30% marketed in 50kg bags."
The company faced significant challenges in 2008 due to low sugar cane availability arising from heavy rains between August and October 2008, which also led to increased prices. This was further aggravated by disruption of harvesting and transport operations. Cane harvesting and cane haulers went on strike resulting in unplanned factory stoppages.
The company's 2008 to 2009 first-half financial results dropped by 73% when compared to the corresponding period in the financial year 2007 to 2008. Gross sales dropped by 8% and earnings per share declined by 70%. To get ahead of the competition and raise sales, MSC began offering discount for each 50kg bag on bulk sugar purchases in 2008.
In addition, the company increased its power generating capabilities by commissioning a 38MW co-generation power plant in May 2009. This expanded the surplus electricity it sends back into the national grid to 26MW from 3MW. The project was built at a cost of $54m, financed principally through external debt and internal funds.