Location
Pinetown, Durban, South Africa
Latest Installation
Titan ER610 twin-shaft cantilever slitter
Nampak Flexible owns a plant in Pinetown, Durban, in South Africa. Image courtesy of NordNordWest.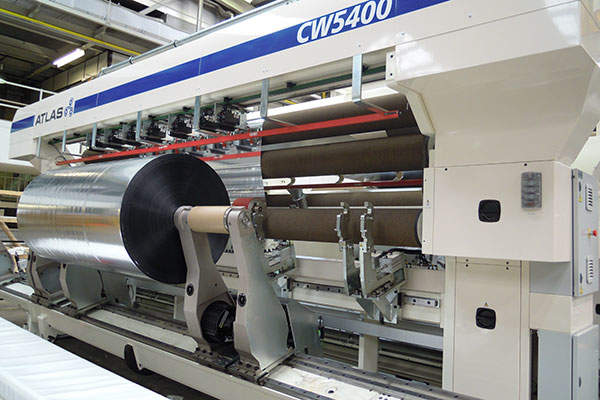 The CW5400 slitters are used for processing metallised BOPP film. Image courtesy of Atlas and Titan.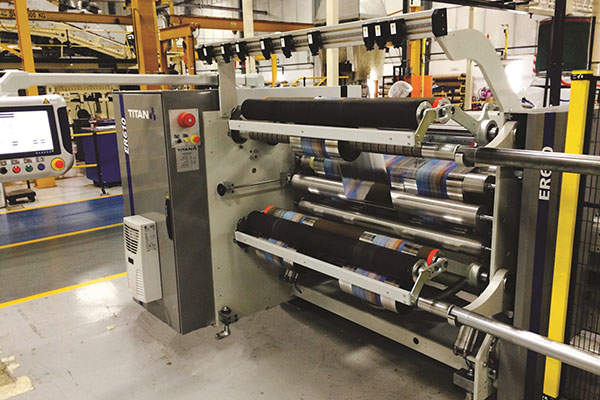 A Titan ER610 slitter was installed at the site in February 2014. Image courtesy of Atlas & Titan.
Nampak Flexible, based in the province of KwaZulu-Natal in Pinetown, Durban, is part of Nampak (South Africa) operations. It is the region's biggest consumer of bi-axially oriented polypropylene (BOPP) film, polyethylene terephthalate (PET) and foil.
The company operates a plant in Durban, which specialises in extrusion and lamination, as well as gravure and flexographic printing. The facility was installed with a 1,350mm-wide Titan ER610 twin-shaft cantilever slitter in February 2014. Beswick Machinery, the local agent for Atlas & Titan in South Africa, provided commissioning support for the slitter.
Details of Nampak's Durban facility
The Durban facility includes a variety of single and three-layer blown film lines, which help in the production of food and other flexible films.
The Titan ER610 slitter installed at the facility comprises an edge trim extraction system, laser core positioning and shiftless unwind roll pick-up from floor. German engineering company Windmöller & Hölscher (W&H) supplied Nampak Flexible with a new seven-layer co-extrusion line that allows the company to produce fully recyclable multilayer films that act on the automated filling and sealing lines of the customers.
UK-based Rofin Baasel provided Nampak Flexible with the new micro-laser perforating system installed inline as part of the slitting process. The system performs at a maximum perforating speed of one million holes per second, with the diameter of each hole ranging from 50µm to 300µm.
In Pinetown, Nampak Flexible has a number of slitters served by a common materials handling system, so the more compact design of the Titan ER610 has actually improved the working space around the machine without any modifications required to the existing handling system.
The facility also has an Origination Centre set to meet the concept and design requirements specified by customers for samples, new product launches and promotional activities through to printing process. The centre is equipped with an in-house art studio, digital origination facilities, short run digital printing and digital proofing. It is also equipped with a gravure cylinder manufacturing facility.
Details of the Titan ER610 compact slitter
The new Titan ER610 compact slitter is an environment-friendly slitting and rewinding solution. It is available in widths of 1,350mm and 1,650mm, and is used for processing a broad range of flexible films, including plain, printed and coated films or even metallised ones ranging from 20mi to 200mi. It also includes an extensive range of laminates and paper ranging from 30gsm to 200gsm.
The Titan slitter consumes less power and uses no hydraulics with an oil-free, hygienic operation. It uses un-lubricated compressed air with zero oil/air emissions and its single piece design also enables quick installation and commissioning. Another striking feature of the cantilever slitter rewinder is its CCD edge-guide camera running at a speed of 450m/min (1,500ft/min) with an option for slit widths of 35mm.
"The company has operations in ten other countries in the African continent."
It also features a numerically controlled braking system and a digital edge-guide system controlling the sideways movement of the unwind reel to +/- 2in (50mm). Shear knives, rotary razor (burst) or razor slitting in air or groove are additional parts of the slitting systems.
Marketing commentary
Nampak (South Africa) is a division of the parent company Nampak, which owns three plants throughout southern Africa. The South African division provides recyclable, flexible packaging solutions in paper, board and glass packaging, rigid plastics, metal containers and bar coding and labelling solutions.
The KwaZulu-Natal plant complies with ISO 9001:2000 and ISO 14001 standards, and is certified by American Institute of Bakers (AIB) and British Retail Consortium (BRC), as well as having HACCP accreditation for incorporating Occupational Health and Safety and Waste Management Programmes.
The company has operations in ten other countries in the African continent. It also has nine production sites in the UK, which supply light-weight high-density polyethylene (HDPE) bottles for the food, beverage and dairy industries.
Related projects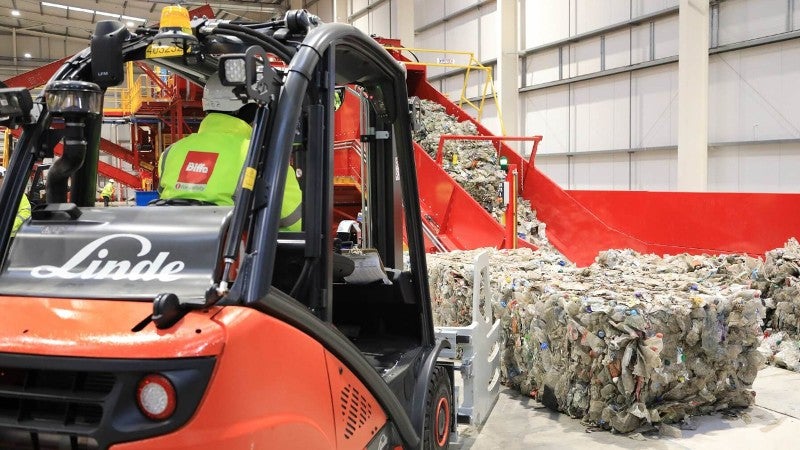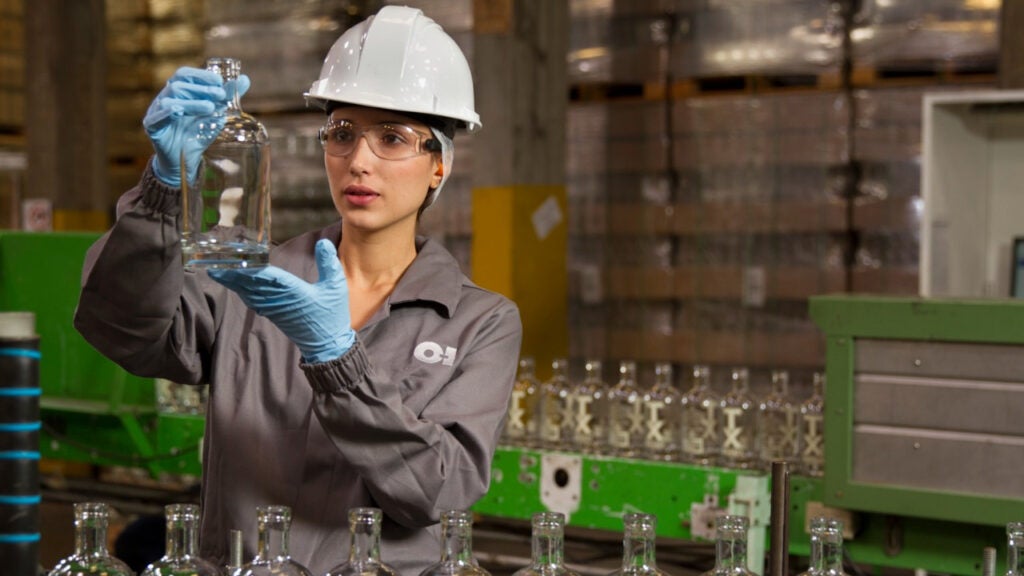 Topics in this article: