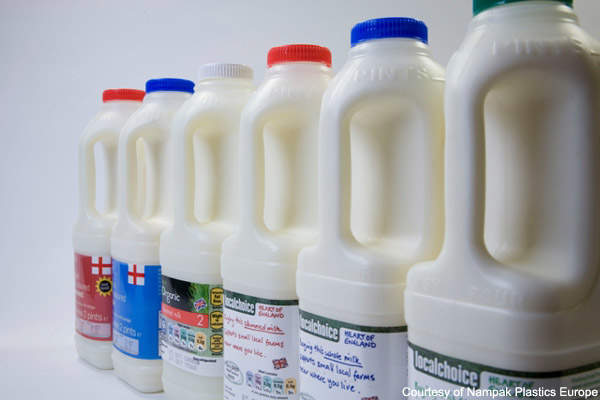 The recycled content of the milk cartons will be 30% by 2009 but there is potential for this to be 50%.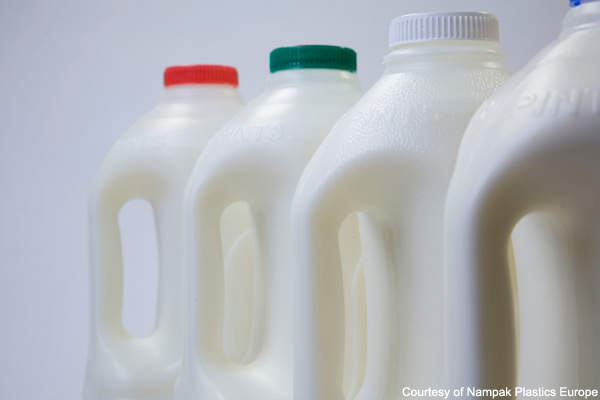 The HDPE for the recycled milk carton production will come from several sources.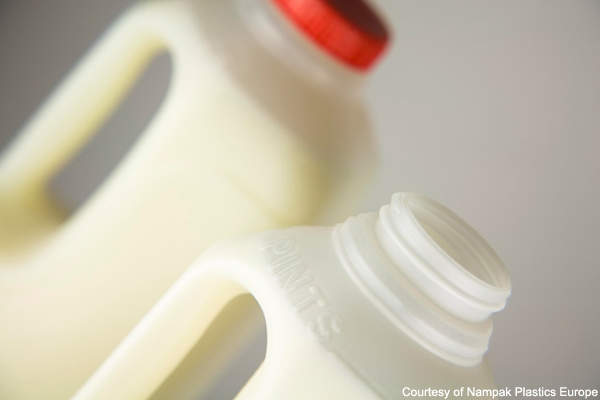 Milk cartons will be collected from households via recycling schemes.

It requires 1.75kg of crude oil to produce 1kg of HDPE so recycling makes sense.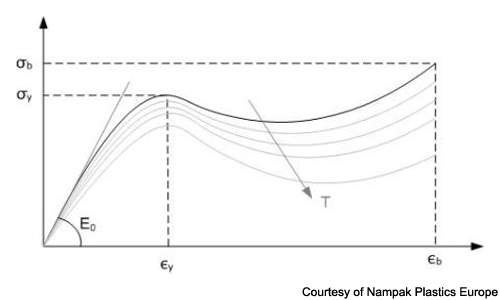 The thermoplastic properties of HDPE allow it to be melted down and recycled.
In late 2007 Nampak Plastics Europe based in Milton Keynes, UK, (a worldwide packaging concern) announced that it would open its own plastic milk bottle recycling facility. Nampak is already one of the first facilities in the UK to produce new plastic milk cartons using a proportion of recycled material.
The new facility was in response to the lack of recycled material available to produce the recycled milk cartons. The new cartons were expected to contain around 50% of recycled High-Density Polyethylene (HDPE) (although in the initial development stages the quantity of recycled material incorporated into the new milk cartons will be more like 10%, which will then increase to 30%).
James Crick, Nampak Plastics Europe's business development director,said: "This move puts recycling firmly at the heart of our business. While all recycling has merit, closed loop recycling is arguably the ultimate. Turning bottles back into bottles improves both sustainability and environmental performance."
In 2008, the company withheld the project after having secured contracts of supply from WES Greenstar and Closed Loop London in the UK. The companies will supply 12,000t of rHDPE per year between 2009 and 2010.
Nampak's new plant
The new plant was planned to be constructed in the north-east of England and was expected to be operational by the end of 2008.
"Turning bottles back into bottles improves both sustainability and environmental performance."
The investment into the plant was described by James Crick, the developer of the plant and owner of Nampak, as 'a multi-million-pound investment'.
The new plant was expected to show the way to a new closed loop method of recycling for the most popular method of packaging for milk, which would have significantly reduced the quantity of waste being left to landfill disposal.
HDPE material would have to be obtained for recycling from local authorities and waste management companies through household recycling.
James Crick commented: "By building our own plant, as well as working in partnership with other UK reprocessors, not only do we have the best chance of securing quality food-grade recycled material for our bottles, we also help stimulate demand for more HDPE from the UK waste stream.
"If this plant, alongside the millions being invested by other reprocessors, leads to a higher level of kerbside collections for HDPE, we will all benefit."
Recycled milk cartons
The recycled HDPE flakes were to be used in the manufacture of Nampak Plastic Europe's own milk bottles, which were expected to be manufactured for general sale by summer 2008 with 10% recycled content (recycled content will increase to 30% by 2009).
The company has already produced bottles for a trial that involved the Waste and Resources Action Programme (WRAP), Dairy Crest, Nextek and Marks and Spencer (M&S). The trial involved M&S stocking 60,000 milk cartons for its organic milk range produced from recycled HDPE in a number of stores in 2007 (trial was a success).
Nampak produces two billion plastic milk bottles a year and intends to use recycled material in as much of its bottle production as possible.
Process
"Not only do we have the best chance of securing quality food-grade recycled material for our bottles, we also help stimulate demand for more HDPE."
The recycling process for HDPE milk cartons requires sorting (optical sorting) prior to the process to remove unwanted plastic such as the coloured tops of the bottles, which can enter a different recycling waste stream for other reprocessors.
Following sorting and grading the bottles are then hot washed, flaked and then treated with vacuum technology to provide clean uncontaminated material (removes smells and impurities).
The vacuum technology (Vacurema) was to be provided by the US-based company Erema. Erema can provide a range of vacuum equipment for recycling PET, HDPE, BOPP and many other plastics.
Greenstar plant
In July 2007 Waste Exchange Services (WES), part of Greenstar, began the construction of a specialist food-grade bottle-to-bottle HDPE recycling plant at Wilton in Teesside.
The 10,000t a year facility will use a Vacurema machine from Erema costing £1.25m. The new 1,500kg-an-hour Vacurema was delivered to the Wilton site in February 2008 along with a wet density separator, electrical transformers, silos for storage of the HDPE flake, an optical flake sorter and a £50,000 order of laboratory testing equipment for QA.
The investment into this plant comes to around £2m and will provide ten jobs. A similar recycling facility is being constructed at a site in Aldridge in the West Midlands.