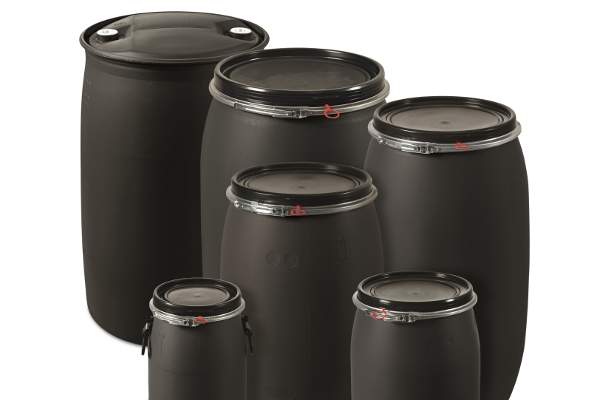 The UN-certified O-Top and L-Ring PLUS varieties of plastic drums are produced by Mauser using recycled material.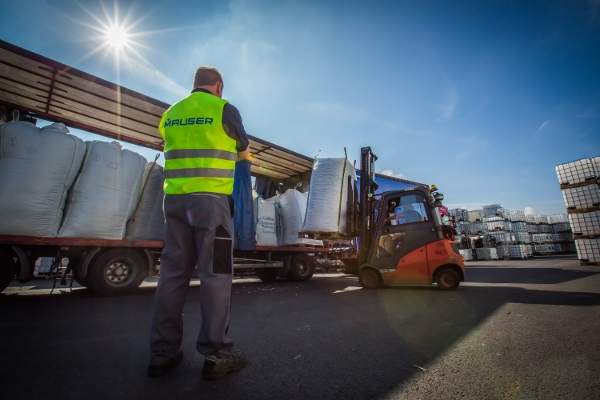 Plastic material being sent to the Erkelenz recycling facility for processing.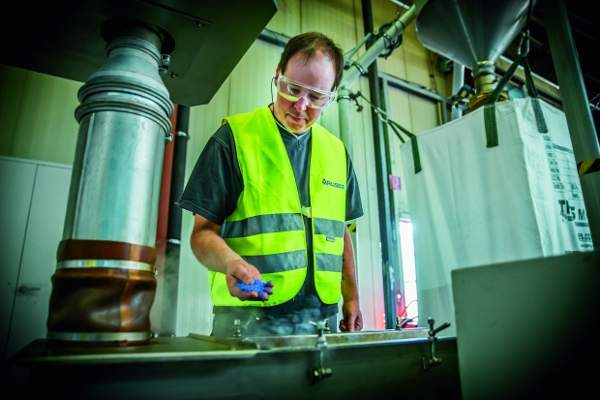 The recycling facility at Erkelenz can generate 3,500t of Polyethylene (PE) material annually.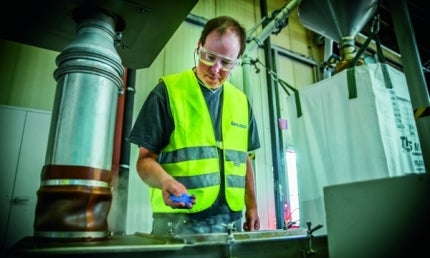 Mauser Group's wholly owned subsidiary National Container Group (NCG) opened its new plastic recycling facility located in Erkelenz, Germany, in February 2014.
Investment on the Erkelenz plant was an estimated €2.5m (approximately $3.45m). The plant has the capacity to generate approximately 3,500t of recycled polyethylene per year.
Erkelenz recycling facility output
"The UN-certified, environmentally friendly new drum series allows transportation of hazardous solids up to Packing Group I."
Erkelenz recycling plant generates fine quality recycled polyethylene material from used industrial plastic packaging and IBC bottles. Most of the plant's output is used by Mauser to produce new packaging products.
These high-quality recycled plastic materials generated from post-consumer resin (PCR) plastic materials enabled Mauser to launch the new Infinity Series™ plastic drums. The plastic drums are available in two varieties, which include the O-Top brand open-top drum designed with capacities ranging from 30l to 220l and the L-Ring PLUS tight head drum with a capacity of 220l.
The UN-certified, environmentally friendly new drum series allows transportation of hazardous solids up to Packing Group I.
Recycling process at Erkelenz
Erkelenz recycling centre complements NCG's ten European plants specialising in the collection, laundry, washing and remanufacturing of used industrial plastics and intermediate bulk containers (IBCs).
---
---
CarbonLITE, a subsidiary of HPC Company, is the world's largest producer of bottle-grade post-consumer recycled polyethylene terephthalate (PET).
---
Plastic packaging materials that are not suitable for reuse are sorted and graded at NCG sites according to the required quality. They are cut, bailed, pre-cleaned and then sent to the Erkelenz plant for recycling.
Upon arrival at the recycling plant, the plastic material undergoes a shredding and wet grinding process. It is then cleaned in two separate friction washers, which operate in series at varied temperatures using either water or caustic soda. The recycled plastic undergoes a drying process, after which the cleaned material is separated.
The extrusion process further increases the quality of the polyethylene (PE) recyclate. The process includes passing the melted materials through two vacuum degasing zones to reduce migrated contaminations that could not be eliminated during the washing process.
Recycling materials are not degraded despite being operated at low melt flow of two to ten (MFI 21.5). The recycled PE produced at the plant meets DIN EN ISO 16103:2005 standards and is ideal for new industrial packaging.
Mauser Group marketing commentary
Headquartered in Bruehl near Cologne, Germany, Mauser Group is a leading producer of industrial packaging worldwide. The company has approximately 4,000 employees supporting operations in more than 80 Mauser and NSG sites and multiple joint-ventures in Europe, America and Asia. The group also has two licensee networks for plastic and steel packaging.
The company caters to the chemical, agrochemical, petrochemical and pharmaceutical sectors. It also offers products for customers in the food and beverage industry. Its product portfolio includes plastic packaging, fibre drums, steel drums and IBCs. The company also offers reconditioning services through NCG.