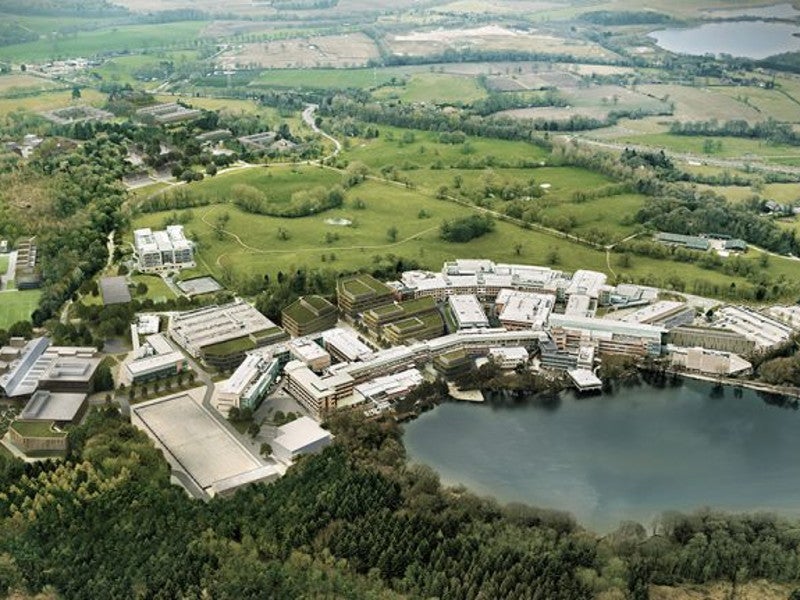 UK-based pharmaceutical solution provider Origin Pharma opened its second pharmaceutical packaging manufacturing facility at Alderley Park, UK, in September 2019.
The new facility will focus on the development of advanced digital pharma packaging products, in compliance with regulatory standards. It will provide pharma start-ups with access to its latest digital products, including Smart-I and CliniWatch.
The project will support Origin's long-term goal to open a packaging innovation centre at the Alderley Park site. In addition to the new facility, Origin will also focus on introducing new product development and innovation departments at Melton, East Riding of Yorkshire.
Origin's pharma packaging facility location and details
The new packaging facility will be located at Alderley Park, the biggest bioscience campus in North West England, UK.
With the establishment of the new Alderley Park facility, Origin will showcase its digital packaging products to life sciences and biotech subject matter experts (SMEs) engaged in primary packaging, secondary packaging and child-resistant (CR) or special packaging.
Child-resistant (CR) packaging
Origin is also known for world-class child-resistant packages (CR packaging), in addition to glass and plastic packaging. It manufactures and supplies child-proof packaging material to pharmaceutical companies.
CR packaging is a purpose-made packaging system, which is designed to reduce the risk of children and infants consuming harmful medicines.
The CR packaging material is in line with the BSEN ISO: 8317 and 16CFR1700 certification requirements, as well as MHRA and FDA regulatory guidelines.
Digital packaging technology products
Origin Pharma has developed three products under its digital technology packaging range, namely Smart-i, Pharm-iTrack and CliniWatch. The products are used to record and capture every type of data, from the starting point of product manufacturing until it reaches the customer.
Smart-i is a smart packaging technology that enables the supervision of medical products from their starting point until the point of application. In addition to providing accurate and safe data, Smart-i is also reliable and affordable.
"Smart-i is a smart packaging technology that enables the supervision of medical products from their starting point until the point of application."
The packaging technology is designed to prevent data cloning and duplicity of security code held in conventional printed devices, holograms and digital tags. It uses patented and perennial encryption technology to avoid replication and duplication of data and increase the security to an unmatched level.
Pharm-iTrack is designed to cover the individual requirements. It also logs events and raises queries during the supply chain. Pharm-iTrack enables smart tracking of the pharmaceutical products throughout their lifecycle.
CliniWatch is a smart band designed for clinical trials during pharmaceutical drug development. The smart band uses a perennial encryption technology and creates a secure two-way communication channel between the patient and associated medical or packaging devices.
The programmable bracelet acts as personal assistant and monitors health status, alerting users about abnormal conditions, medication reminders and medication tracking.
Marketing commentary on Origin Pharma Packaging
Origin is one of the biggest manufacturers and suppliers of pharmaceutical packaging products in the UK.
Established in 1963, the company currently operates from its pharmaceutical packaging, logistics and innovation centre at Trinity Street, Hull. It offers contemporary packaging designs for glass and plastic bottles, closures and medical devices.
Origin works on the 'Bringing Healing Home' principle, which ensures reliable packaging of pharmaceutical products and delivery to the end user, supporting the pharmaceutical supply chain.