Project Type
Packaging facility upgrade
Location
Oswestry, Shropshire, UK
Estimated Investment
£350,000, £2.5m
Completion
August 2003, phase one of Project Vision
Output Products
Resealable packaging for sliced cheese
Moulding Materials
PET, OPA, EVOH, PA, PE
Sponsor
Glanbia Foods UK, Cheese Company Holdings, Milk Link, The Cheese Company
Equipment
Multivac UK, CKF Systems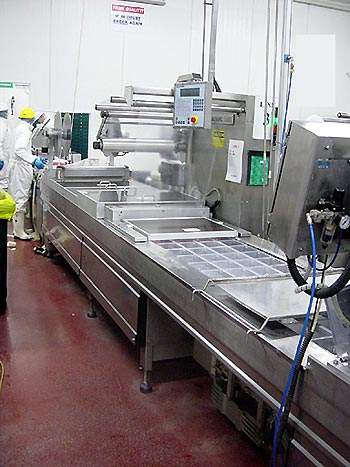 Multivac UK's R530 multi-format packaging machine, as used at the The Cheese Company packaging facility.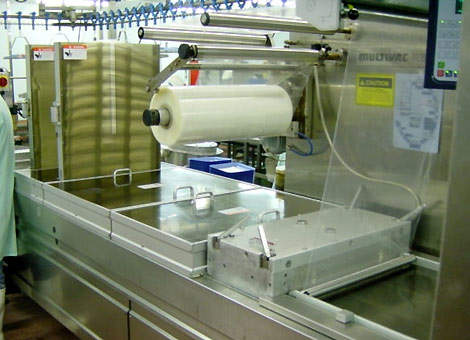 Sliced cheese in reclosable packaging.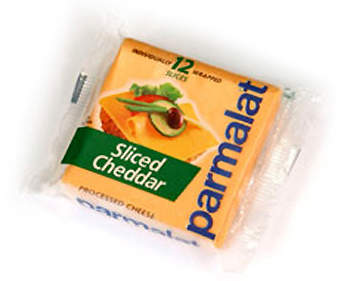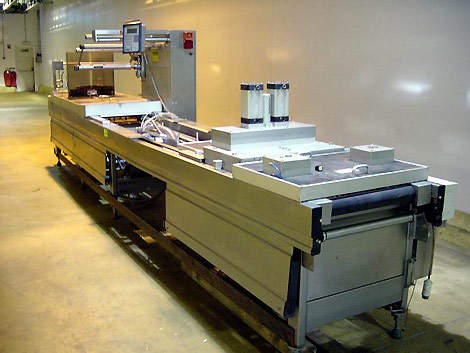 Cheese at the factory is manufactured in three formats: a standard square punnet, a shingled slices pack, and a punnet-type pack with a clip-in reclosable lid.
Glanbia Foods UK (now known as The Cheese Company) invested £350,000 in new equipment to increase the efficiency and capacity of its packaging lines at Oswestry, Shropshire, UK allowing the new packaging line to start production in August 2003.
The new equipment allowed Glanbia to introduce a new range of products in the sliced cheese market.
The range included several basic pack formats: a standard square punnet for processed and cheddar-type cheese slices and a shingled slices pack (previously used mostly for continental-type cheese slices). Both of these packs can be closed with either a standard film lid or with a reclosable lid. Another pack format that became available is a punnet-type pack with a clip-in reclosable lid facility to preserve the freshness of the product. The last type of pack is a 1kg pack for the catering industry, containing 34 individual slices.
Milk Link customers include M&S, Sainsburys, Waitrose, Tesco and Iceland.
Equipment supplier
Multivac UK, based in Swindon, supplied and installed the new packaging equipment. The R530 machine installed in the Oswestry facility is one of the most versatile Multivac produces; it may be used for meat or cheese in a wide variety of formats.
"The Cheese Company has introduced a new range of products in the sliced cheese market."
The R530 can provide web widths from 320mm to 650mm, has a maximum cut-off length of 800mm (500mm with a pre-heated die), a maximum forming depth of 190mm and an output of up to 25 cycles a minute. The machine is capable of packaging under inert or modified atmosphere (MAP) and even under vacuum in certain cases. The MAP gas flushing can be carried out even at high production line speeds with very little loss to productivity.
Packaging materials
Flexible trays may be made from Polyethylene (PE), PET or Oriented Polyamide (OPA), and semi-rigid trays may be produced from Ethylene Vinyl Alcohol (EVOH), Amorphous Polyester (A-PET) or PE. The top web or film closure is usually made of a flexible film, but the closure may be of the same semi-rigid material as the tray.
The packaging polymer combination is chosen according to the properties required including rigidity, strength, barrier properties (oxygen barrier), thermoformability and sealability.
Glanbia foods sold
"The Cheese Company has a strong position in Cheddar, Stilton and British territorial cheeses."
In May 2004 Milk Link, a 2,000 member dairy cooperative, completed its deal to take a 75% controlling stake in The Cheese Company, the UK's second largest cheese producer.
The Cheese Company was created through the 100% sale of Glanbia Foods Limited to a new company, Cheese Company Holdings Limited (CCH) for £94.3 million. Glanbia plc, the international dairy, consumer foods and nutritional products company, owned the remaining 25% stake in CCH. In January 2007 Milk Link took full control of The Cheese Company by buying out the Glanbia 25% stake in Cheese Company Holdings for £47.2m making it now the largest cheese company in the UK.
The Cheese Company now has a strong position in Cheddar, Stilton and British territorial cheeses, supplying the retail, food service and ingredient sectors. It operates four cheese processing facilities in Taw Valley, Devon; Lockerbie; Melton Mowbray; and Malpas. The company employs approximately 1,000 people.
Barry Nicholls, Milk Link chief executive said: "The completion of the deal is great news for our dairy farmers as it enables them to benefit from a long-term secure outlet for their milk together with the additional margins available from processing it into added-value products.
"Reaction to the creation of The Cheese Company has been extremely positive from both our staff and customers."
"Moving into cheese production complements our substantial, existing liquid milk and ingredients businesses, as well as our fresh dairy products business through our strategic alliance with Arla Foods. It also allows us to build upon our strong customer relationships in the retail and food services sectors."
Colin Stump, managing director of The Cheese Company, said: "Reaction to the creation of The Cheese Company has been extremely positive from both our staff and customers.
"We're delighted to be an integral part of the exciting Milk Link story and believe that we now have a major opportunity to grow our position in the UK cheese market by developing added value propositions such as new brands and healthy eating alternatives."
Finance
Cheese Company Holdings (CCH) has been established with a capital subscription of £16.9m by Milk Link for its 75% controlling stake and £5.6m by Glanbia for its 25% interest. In addition, CCH secured its own working capital facilities and a Glanbia loan note of £35m. Glanbia has now been bought out, since July 2007.
Project vision
In May 2008 Milk Link completed the first phase of a major upgrade of its Oswestry packaging plant (project began in spring 2007). The upgrade, called Project Vision has equipped the plant with a new slicing line and a new flow wrapping line costing £2.5m. The weekly cheese packaging capacity of the plant will now be increased beyond its current 800 tons. The project involved a reconfiguration of the plants existing 20 packaging lines to make additional room for the two new lines and new efficiency improvements. The next phase of the plant upgrade began in August 2008 and will involve robotic palletisation on many on the packaging lines as well as new quality control systems.
Related projects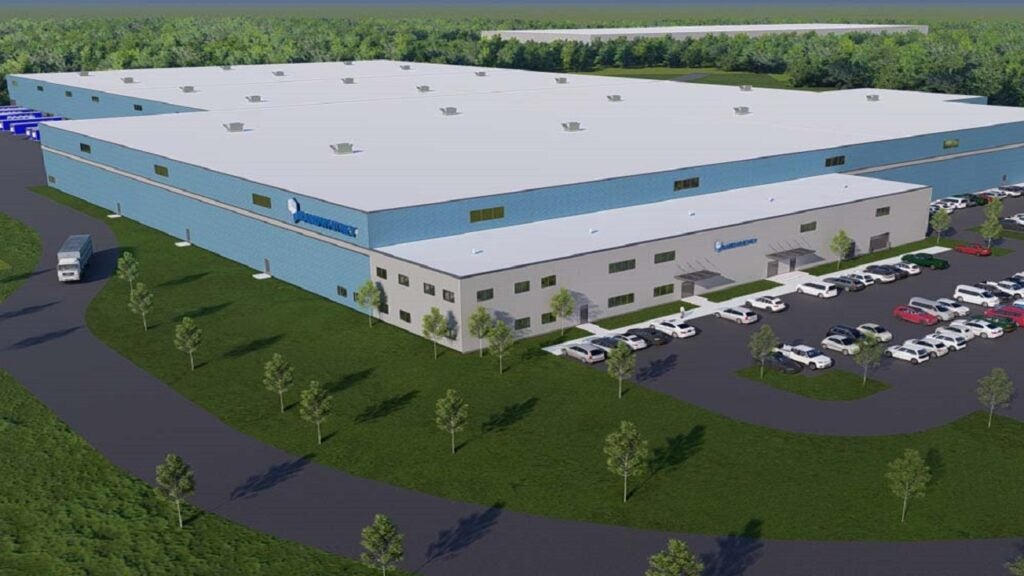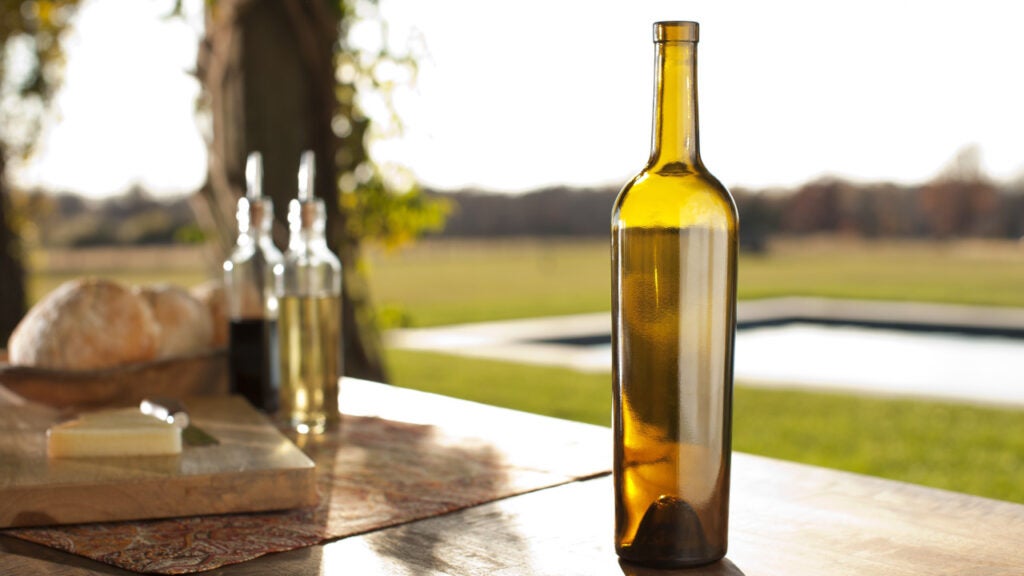 Topics in this article: