Construction Started
July–August 2007
Project Type
Packaging line
Sponsors
PBM Nutritionals LLC, FDA
Plant Equipment
Cal-Pak, Inc, Douglas Machine Inc, Accu-Sort Systems, Inc, FKI Logistex, Graphic Controls LLC, Kennedy Group, Orion Packaging Systems, NEDCO Conveyor Technology Co, Ryson Intl., Inc, Thermo Fisher Scientific
Financing
PBM Nutritionals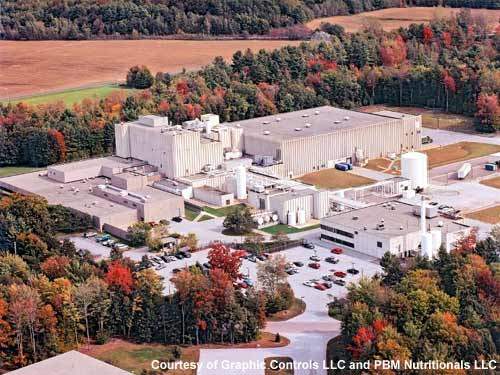 At the PBM Nutritionals plant in Georgia, Vermont, the new packaging line offers enhanced efficiency.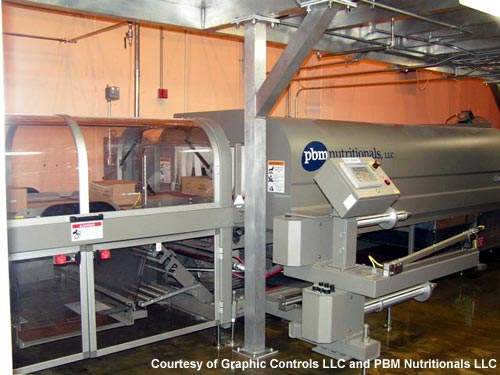 Packaging at the PMB facility is undertaken under cleanroom-style conditions.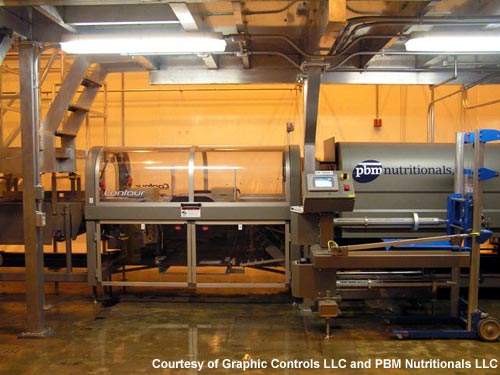 PBM's new production line also offers new packaging options and faster speeds.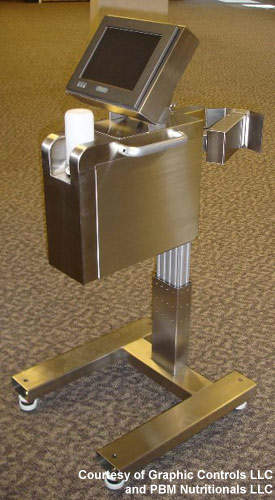 The GC 5000 coder from Graphic Controls is an integral part of the packaging process.
PBM Nutritionals is a well-known manufacturer and packager of baby formula milk (nutraceuticals) and has been in the business for over 20 years. The company's plant in Georgia, Vermont now has two production lines, with the most recent being installed in August 2007. The new line now accounts for over 40% of total production capacity.
Free eBook
3 Key Tips for a Successful Design Build Project
With supply chain disruptions and inflation creating new challenges for delivery teams, design-build projects are booming. This e-book looks at the 3 essential tips a project delivery team must consider when delivering a successful Design Build project.
by Oracle
The company packages private-label formulas for supermarkets and retailers, such as Wal-Mart, Kroger, Target, Loblaws and Walgreens. It also produces its own Ultra Bright Beginnings formulas.
"The new line now accounts for over 40% of total production capacity."
The company is recognised as the only ISO 9001: 2000-certified infant formula manufacturing facility in the US and is highly regulated by the US FDA. This made the installation of the new production line more difficult because of the extra regulatory requirements. PBM is starting to move into the packaging of baby foods as well as formula.
The project
The project at the Georgia plant involved the removal of the 30-year-old inefficient line that could only produce wraparound four-packs at 20 cases per minute.
The lead contractor for the project was Cal-Pak, Inc who was responsible for dismantling the old line and making alterations to the building to accommodate the new line. Cal-Pak was also instrumental in integrating the new line into the existing facility and making sure the line concept, design and layouts were working out.
New line
The new line has been designed to run two-, four- and six-packs of 401, 502 and 603 size cans and takes 10–30min to change over. The four-packs can now run at 50 cases per minute, over double the speed of the previous line. The company uses a variety of different containers/cans to package its formula product, made of metal or composite materials and ranging in height from 4–9.5in tall.
The cans are filled in a cleanroom-type filling area and are then closed with a lid using a clincher and seamer; some cans also have an insert placed in them. These are then labelled and overcapped and then move into a new area for grouping, tagging/coding, case-packing and palletising.
The filled cans are conveyed via a single-lane tabletop conveyor to an accumulation conveyor supplied by Nedco Conveyor Technology. From here they are passed to the three-lane in-feed of Douglas Machine WDL-55 (Douglas Machine Inc) case packer that groups the cans according to their case matrix pattern.
The cans are then packed in either trays or full wraparound and passed to the Z conveyor where a four-sided case coder, custom installed and based on a Graphic Controls GC 5000 print system (powered by a Xaar high-resolution print engine), codes each item. The Z conveyor was designed with three conveyor sections and also two servo-driven transfer areas.
"The four-packs can now run at 50 cases per minute, over double the speed of the previous line."
There are two reject stations to check for open flaps and an Accusort Model 22 II barcode scanner. A barcode failure in either of these stations leads to rejection.
Good cases are then passed to a Douglas Machine single roll S-50 shrink wrapper, which wraps trays but acts as a transport for full wraparound cases that are already wrapped. The wrapped trays are then shrink wrapped in a heat tunnel, cooled and transferred to a Ryson Vertical Spiral conveyor.
The cases are then moved past a Kennedy Group tamp on labeller for an RFID tag to be applied and this is verified by an AC9-Accu Star HD case weigher from Thermo Fisher, which checks the tag and weighs the case to check for weight discrepancy. Rejects are pushed out onto an accumulation table.
The good cases or trays then move off the mezzanine and are placed on an overhead case conveyor to travel to a FKI Logistex Model 881 high-level palletiser. The palletiser passes completed pallets to the Orion Packaging Systems M55 pallet wrapper where they are wrapped and then placed on a pick-up conveyor to go to the warehouse.
Related projects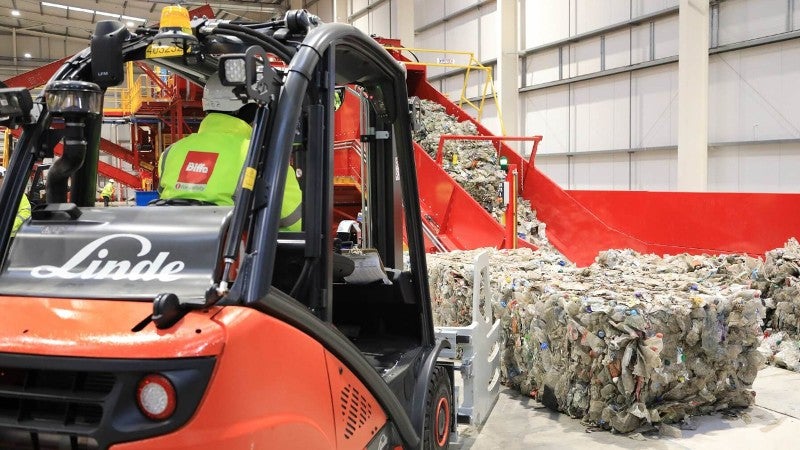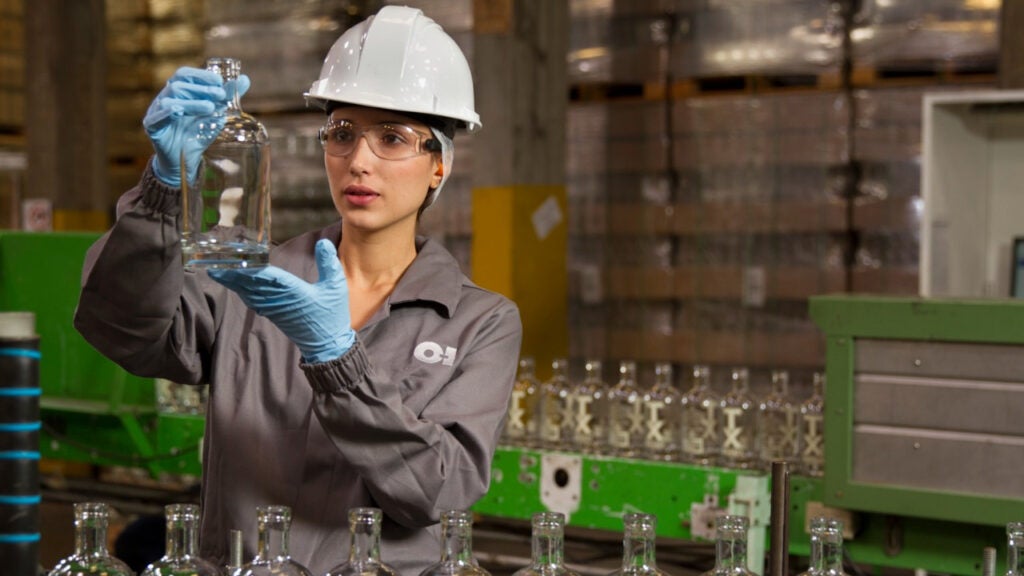 Topics in this article: