Project type
Versatile packing line for salt and corrosive chemicals
Contractors / suppliers
Webster Griffin Ltd.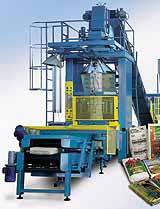 Peacock Salt has installed a new packing and palletising line at its facility in Ayr, Scotland.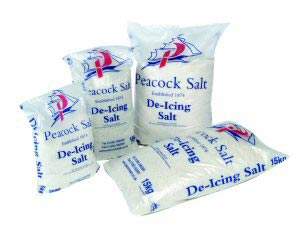 Peacock Salt supplies salt in a variety of quantities and packages, including bulk tanker, big bag or sacks of 1.5kg to 25kg.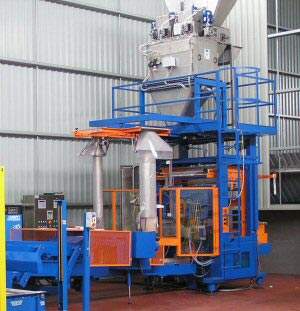 Okura A1600 robot palletiser installed at Peacock Salt by Webster Griffin.
Peacock Salt, the UK de-icing salt supplier, bought a packing and palletising line from Webster Griffin in Ayr, Scotland, UK, in December 2004. Established in 1874, Peacock Salt supplies salt to over 200 customers in a variety of quantities and packages, including bulk tanker, big bag or sacks of 1.5kg to 25kg and up to 100t. The total weight of salt works out to above 350,000t annually.
Peacock wanted to improve the reliability of its supply chain, so invested in a state-of-the-art depot in Port Ayr, which includes a modern versatile packaging and palletising line. The new salt packaging system was chosen for its ease of maintenance, reliability and flexibility. The new machinery can package 900 pillow bags per hour, and 25kg gusset bags at a rate of 650 to 700 per hour.
Vertical form fill seal bagger and robot palletiser
Peacock invested in an automated salt packaging system as part of a major renovation initiative. Webster Griffin installed the new salt packaging and palletising line, integrating it with Peacock's existing systems, in December 2004. The CV 2080 vertical form fill seal bagger was set up to match Peacock's specific requirements.
The Okura A1600 installed by Webster Griffin has an easy to use touch screen control panel, and fully automatic OXPA programming system to help develop, select and download new pattern programmes. The new palletising patterns can even be configured on a remote PLC. The palletiser is movable by 360° and can load six pallets with one robot with a capacity of 300kg. It can pick and place one layer of product at a time – ideal for de-palletising and high speed palletising.
Form fill seal for continuous packing
Two NWG-E high-speed electronic scales alternately weigh and discharge the nominated charge of salt into the filling tube of the bagging machine. The bag is formed, filled and then sealed on a CV2080 bagging machine.
"This concept is flexible and it has very few moving parts with minimal exposure to the corrosive effect of salt."
The CV2080 is a vertical, flat film Form Fill Seal (FFS) machine which packs continuously. It makes and fills bags from a reel of flat printed film.
The film is first formed into a tube – by sealing the top of the first bag, the bottom of the next bag is created – and so the process continues.
This concept is flexible and it has very few moving parts with minimal exposure to the corrosive effect of salt. There is less wear and tear on the machinery, which reduces down-time, and the system is easier to maintain and clean.
The Okura A1600 robot palletiser operates using Okura's OXPA easy teach programming system, which Peacock Salt uses to program the robot for new bag sizes and palletising. The robot's memory can hold 127 different programs. Every new programme loaded onto the machine is saved and recalled when needed.
A colour touch-screen provides a graphic display of the line, making it easy for the operator to identify and examine the reason for a stoppage or alarm signal. The parent controller ensures that each item of equipment in the line operates as one co-ordinated unit – individual machines are equipped with their own dedicated control screens, used when setting up the machine for new products, bag sizes, bag weights and film types. For example, the bagging machine has its own touch-screen control panel, which is used for in-depth fault-finding, and even reminds the operator when routine maintenance is due.
Loaded pallets are automatically wrapped with stretch film using a Uniwrap 300AE rotating arm pallet wrapper. While wrapping, a plastic sheet is cut to size and placed on the top of the stack, providing a waterproof package. Wrapping the pallet gives them stability and provides waterproof protection, ensuring that the bags are delivered clean and dry to the customer.
Speed and flexibility
"The company can now pack small, low-cost, specialised batch runs as well as long production runs."
The new technology and high packing rate brought flexibility to Peacock Salt's operations. The company can now pack small, low-cost, specialised batch runs as well as long production runs.
On a conventional automatic bagging line changing from one bag size to the other could take one or two hours. The Webster line can be switched very quickly to a different product – changing from a 5kg to a 25kg bag takes just 20 minutes – enabling Peacock Salt to meet changes in customers' demands swiftly. Now that the company can pack orders on demand, the need for warehouse space to store vast amounts of pre-packed salt has been eliminated.
Pre-programmed equipment needs fewer maintenance operators
The new high-speed bagging line does not require constant attention – the fork lift truck driver from the warehouse can oversee it. The previous semi-automatic bagging line required three or four operators for the same job.
The new system is corrosion-resistant, with a small number of moving parts requiring minimal maintenance and routine cleaning. It is highly suitable for Peacock's purpose.
New Peacock product lines
While Peacock has been in the winter maintenance market since 1948 it is only during the months leading up to winter when their capacity is stretched. In mid-2005 the company entered into a joint venture with DCP Direct Ltd called Pro Food Ingredients. The new JV aimed at supplying a range of ingredients (commodities) to the food services industry. Some of these included powders and solids which utilise the facilities at Ayr for blending, packaging and distributing. Products offered include essential citrus and spice oils, flavourings, food chemicals (acidulants, antioxidants, preservatives and sweeteners), fragrances (for soaps and household detergents) and spices (whole, ground, cracked, heat treated and untreated).
Related projects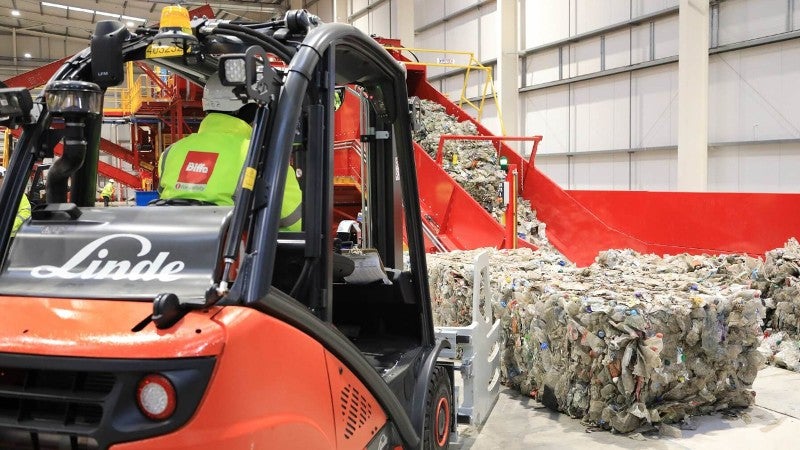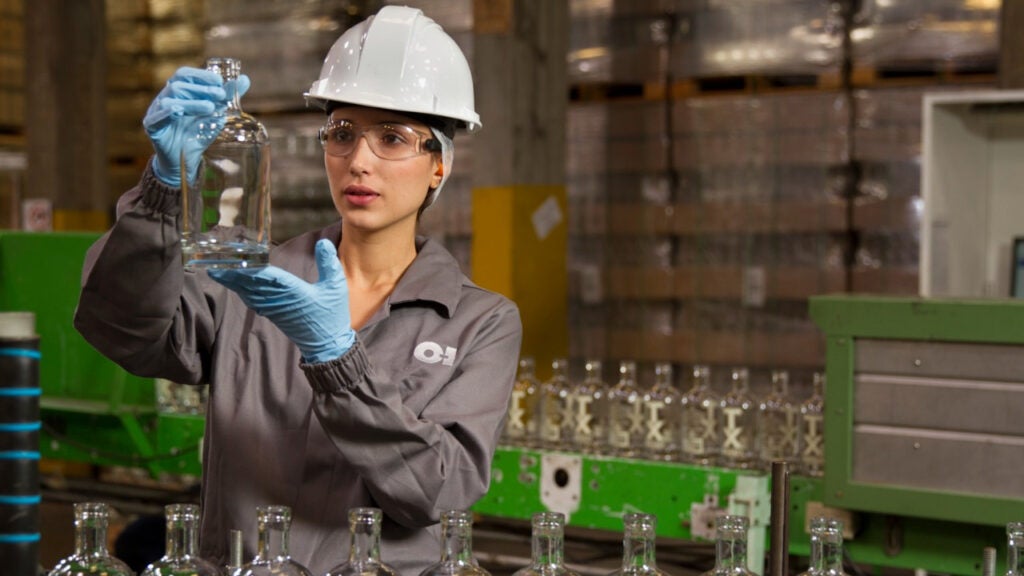 Topics in this article: