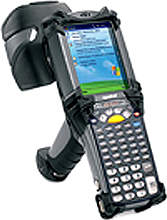 Handheld RFID scanners were incorporated into receiving operations to monitor incoming raw tags for effectiveness.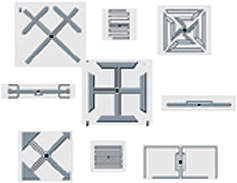 Purdue donated 100 hand-held RFID scanners to law enforcement and cargo theft investigative agencies throughout the country.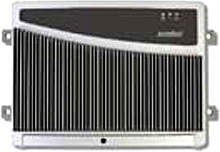 Symbol's RFID Ultra High Frequency (UHF) inlays and tags.
Purdue Pharma RFID Enabled Packaging, Stamford, CT, USA
Purdue Pharma, launched its pilot RFID drug tracking programme with an initial investment of $2m in infrastructure. The project started off in November 2004 and was fully operational in May 2005. In the pilot programme, the company began adding an RFID label to every 100-tablet bottle of its popular OxyContin pain reliever to be shipped to Wal-Mart and HD Smith, which were Purdue Pharma's major distribution partners in the country.
This was the industry's first electronic drug tracking system, which kept a record of the flow of the product from the factory to the pharmacy counter. Purdue's pilot RFID programme is part of its effort to comply with regulations on tagging shipments to distributors, and also to contain the counterfeit market for pain drugs and stolen drugs in the US. The company integrated its automated RFID labelling capabilities into its manufacturing facilities in Wilson, North Carolina.
Headquartered in Stamford, Connecticut, Purdue Pharma made its plants RFID-ready by installing RFID reader systems so that the tagged bottles could be read properly, with minimal interference from the surrounding environment. The cost of each RFID device affixed to a bottle ranges from $0.30 to $0.50. However, the company claims it will not pass on the additional cost to the consumers. Purdue also introduced variable-effect, colour-shifting ink on the OxyContin label as another layer in their integrated anti-counterfeiting and track-and-trace initiative.
Tracking drug pedigrees
Purdue's initiative came in advance of regulations designed to track drug pedigrees. Florida, Indiana, California and Nevada have adopted these regulations and other states are expected to follow suit. Florida and Indiana's drug pedigree laws were the first to go into effect in July 2006.
Purdue's OxyContin, a pain-relieving drug, was prone to illegal diversion to drug dealers in the late 1990s. The company wanted to use RFID tags to help restrict and contain the illegal market for pain relievers in the US.
Although the laws don't specify electronic pedigrees (also known as 'e-pedigree'), drug manufacturers and wholesalers favour electronic tracking. The industry established systems to track pedigrees electronically, rather than use a paper-based tracking system. Also, the US Food and Drug Administration (FDA), which investigates reports of drug counterfeiting, was in favour of RFID to track drugs.
Purdue Pharma RFID enabled chips and reading systems
Symbol Technologies and Northern Apex provided the equipment for the Purdue's pilot project. Symbol manufactured the RFID chips and inlays affixed to the OxyContin and, at a later stage, Palladome labels. Symbol supplied the basic non-programmable read-only Class 0 tags.
"Handheld scanners were incorporated into receiving operations to monitor incoming raw tags for effectiveness."
Northern Apex supplied reading systems – including Symbol RFID scanners, an industrial PC and software, and an operator interface – used in manufacturing and shipping. Integrating the readers into production was the greatest manufacturing challenge for Purdue. Handheld scanners were incorporated into receiving operations to monitor incoming raw tags for effectiveness.
Unisys provided the integration services and project management while hosting the system on its ES7000 server, an enterprise-class platform based on Intel's Xeon processor. Unisys monitored the system for a few weeks before making further improvements (extending the e-pedigree to wholesalers or at store level).
SupplyScape provided the software that helped create the e-pedigree from information gathered by Symbol's RFID and barcode readers and tags. The captured information was sent through SAP's auto-ID module to Purdue Pharma's core business systems. SAP's auto-ID infrastructure provided the middleware layer that sent data into a supply chain management event manager.
RFID, barcodes, imaging and Wi-Fi capabilities
Purdue Pharma used the Symbol MC9000-G, which combined RFID capabilities, bar code reading, imaging and Wi-Fi connectivity into a versatile mobile computer. Symbol Technologies' 1in x 1in 915MHz Class 0 tags, which are placed behind the existing labels on drug bottles.
The bottles were tagged with the read-only tags as part of the final manufacturing and packaging process. They were then shipped in cartons – there was no need to tag the carton – as each bottle was tagged and RFID readers were able to read each bottle's tag within the carton with 100% accuracy as the cartons passed through the portals at the Purdue shipping docks.
The Symbol AR400 readers captured tag information at reader stations along the manufacturing line as products were automatically packaged. The data was then immediately moved into Purdue's asset management SAP system for real-time visibility.
Wal-Mart and HD Smith could also track the drugs. Although Purdue integrated the management of the unique EPC number on each RFID label into its SAP ERP system the sharing of this supply chain data with retailers was a contentious issue.
Purdue donated 100 hand-held RFID scanners to law enforcement and cargo theft investigative agencies throughout the country. This was so that RFID tracking could help police to solve cases of drug theft.
Industry perspective
A major concern of the project was the effectiveness of the RFID labels. Tag technology was still in its early stages. Between 20% and 30% of the labels supplied for the pilot experienced read failures either due to the design of the silicon chips, problems in equipping the chips with RFID antennae or in applying the tag inlays to product labels.
Purdue developed a system of weeding out dead or poorly functioning RFID tags by testing all tags before and after they were applied to labels at the label integrator, again after their shipment to the Purdue sites as label rolls, after they were individually applied to bottles, and finally when the bottles were placed in cases.
The placement of the tags on the bottles was an issue for two reasons. Firstly, there were space constraints. Secondly, the smaller the size of the tag-antenna, the shorter for distance for data scanning and reading.
An additional challenge arose when tagging bottles containing liquid drugs, since liquids can obstruct UHF signals. Symbol overcame these challenges and developed a chip that could be fitted with the label and easily read by the scanner.
Another concern for large-scale deployment of RFID readers for the industry was the cost of between $500 to $1,000 for each reader. A further complication was that RFID readers needed to be tuned according to the locations in which they operated. For example, a reader at a receiving dock door had to be tuned so that it did not accidentally retrieve codes from products arriving at an adjacent door.
A barcode might cost a fraction of a cent whereas an RFID tag-enabled label can cost $0.40 to $0.50 or more, even when purchased in bulk.
The industry is still unclear about the return on investment of the technology. Presently, for companies such as Purdue that sell products priced at a few hundreds dollars per unit, an additional cost of $0.25 to $0.50 per tag is reasonable. For products in the $1.95-per-unit range, it is not feasible to impose this additional cost.
The benefits of an e-pedigree
"The data provided Purdue greater transparency of the products' movement through the supply chain."
An e-pedigree for drugs serves the primary goal of patient safety by enhancing both authentication and diversion control of prescription medications through the distribution chain.
Purdue's initiative addresses many other consumer safety issues, including the redistribution of counterfeit, adulterated, re-labelled, and diverted prescription drugs of unknown authenticity, efficacy, and safety. Purdue planned to expand the program for all bottles of OxyContin once the supply of tags, which are assembled in Maryland and Germany, was enhanced.
The data provided Purdue greater transparency of the products' movement through the supply chain and assured Wal-Mart and HD Smith of the products' authenticity.
Purdue achieved its goal of 100% on-line verification of each bottle in the plant and also after packaging in cartons. It was also successful in using RFID capabilities to monitor product flow throughout the supply chain. In addition the company was also able to associate the electronic product code (EPC) data with other business transaction data to have a better overview of shipments and leverage existing processes.
However, RFID cannot be considered as a means of resolving all supply chain security issues.
A new phase
In February 2007, RFID chip and reader supplier Impinj announced that Purdue Pharma would deploy item/case-level Generation 2 RFID tagging on a second major high-speed packaging line. This uses the Impinj Grand-Prix ultra-high-frequency system including Speedway readers (200-1000 tags per second), tags powered by Monza chips and application-specific customised UHF near-field reader antennas. Purdue is implementing the Systech TIPS Serialized Product Tracking system to support commercial infrastructure of item, case, and warehouse pick, pack, and ship operations.
Purdue Pharma launched Impinj's UHF Gen 2 RFID technology initially on the first line to test the technology before it could be launched on the second line. After two weeks of implementation, Purdue Pharma was convinced of the uses of the technology. In May 2007, the company implemented the RFID technology on its second packaging line. By April 2009, more than 7.5 million bottles and about 155,000 cases of OxyContin were tagged with Impinj's RFID technology.