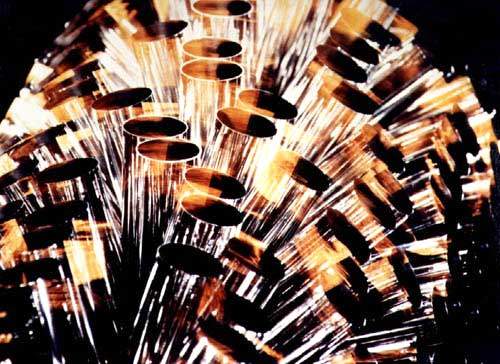 Refresco Holding's new aseptic filling line for steel cans is used to contract package noncarbonated heat sensitive products in newly designed steel containers, extend the shelf life of selected vitamin enriched drinks, yoghurt and health drinks, including dairy / soya products, to over 12 months.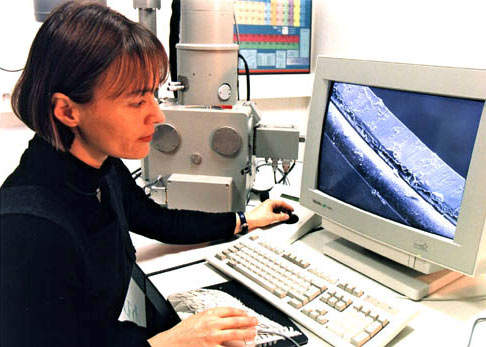 The beverage can is the only container that is absolutely light-proof and oxygen-tight.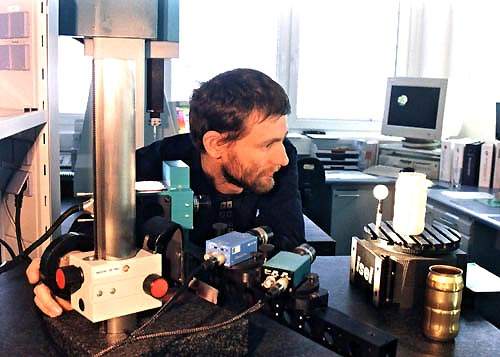 Can integrity being tested.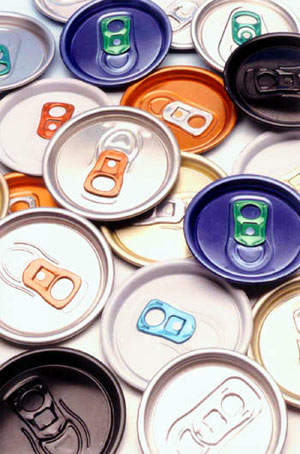 The canning line itself is capable of running at speeds of 600 cans per minute.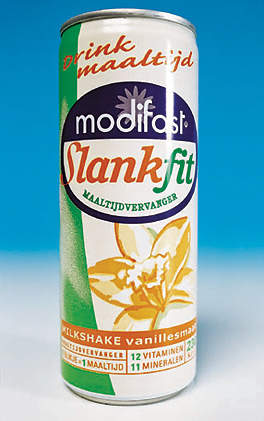 The aseptic filled steel can for 'Modifast' for which Ball Packaging Europe won a major design award in 2001.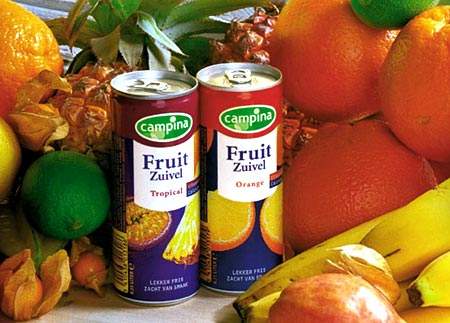 An example of two Campina products which were packaged in the pilot scheme.
Refresco Holding, a major manufacturer of fruit juices and dairy products in St Donat-Sur l'Herbasse, France, started up its first aseptic filling line using steel cans at the end of 2004. The line is used to contract package non-carbonated heat sensitive products in newly designed steel containers, which extend the shelf life of selected vitamin enriched drinks, yoghurt and health drinks, including dairy / soya products, to over 12 months. The company already has experience of aseptic filling from a dedicated PET line installed at their premises in 2002 (suitable for still / soft drinks).
As Refresco expanded into additional packaging areas, such as flavoured dairy products, it needed a more robust packaging method that could be used under aseptic conditions at significantly lower temperatures. Under normal conditions pasteurisation temperatures of 160°C or greater would be needed, but these products would suffer from a deterioration of taste, aroma and flavour and so lower temperatures were essential. The investment for this new packaging line was €10.2m.
Refresco Holdings is now owned by the venture capital company 3i, who provided the finance for the new aseptic canning facility. The St Donat site is shared with a subsidiary of Refresco called Delifruits which fills fruit juice, soft drinks and nectars into variously sized PET containers.
ASEPTIC CAN TECHNOLOGY
Ball Packaging Europe, who have jointly developed the new canning facility, have extensive experience of aseptic filling lines. A pilot plant designed to aseptically fill beverage cans has already been operating since the end of the 1990s; Ball Packaging Europe assisted in its set up. Fruit-flavoured milk drinks from Campina International, a major dairy concern in the Netherlands, were canned on this small-scale plant which has an annual capacity of five million cans.
In 2001, Ball Packaging Europe received the gold medal in the 'Can of the Year Award' international packaging contest for the 0.25-litre aseptically filled can containing the health drink 'Modifast'. The small-scale pilot facility has also been used by another manufacturer, Gerlinea (Sandoz Nutrition), to fill steel cans with a liquid meal substitute.
Ball Packaging Europe has been developing this new aseptic can technology in conjunction with the Serac Group of France since the late 1990s. The equipment for the new line was designed and manufactured by Ball Packaging Europe, Serac Group and Menken Dairy Food. The Serac Group installed the aseptic filling unit at the plant in Saint Donat in 2004.
When applying the aseptic filling process, the beverages are heated to 140°C for a short period and then filled into previously sterilised cans under aseptic cleanroom conditions. A small quantity of sterilised liquid nitrogen is filled into the can prior to sealing it. This eliminates the oxygen in the container and produces the necessary internal over-pressure to stabilise the can body containing the perishable beverage. In addition, the nitrogen prevents possible contamination. The contrct aseptic filling plant in France has an annual capacity of around 150 million beverage cans.
CONTRACT ASEPTIC CAN PACKAGING
The plant is available for customers who want to aseptically fill suitable beverages such as flavoured milk, yoghurt, cappuccino, liquid meal supplements and soya drinks, in cans on a job contract basis. In this way, beverage producers can avoid the risk of significant capital expenditure when launching new products.
The can bodies are manufactured and printed by Ball Packaging Europe in various sizes including slim-line (50mm, 0.25-litre size) and normal can size (330ml, 12oz). The canning line itself is capable of running at speeds of 600 cans per minute. The line has been specifically designed for easy changeover from one product to another with the minimum of downtime.
STEEL CAN PACKAGING
The beverage can is the only container that is guaranteed to be absolutely light-proof and oxygen-tight. The excellent barrier properties and the hermetic seal make the steel can particularly suitable for light-sensitive and oxygen-sensitive beverages (meeting the most stringent food standards). It is therefore a cost-effective container for fillers: it offers a favourable content-to-container weight ratio (light but strong, durable and unbreakable); it permits high filling rates due to the large opening, and provides optimal volume efficiency for storage and distribution due to its stackability and low weight. For the retail trade this means that the beverage can requires less space on the supermarket shelf. The shelf-related costs are therefore much lower than for other containers. Because of the can strength there are less spoiled units through denting and breakage. In addition, steel cans are 100% recyclable and are therefore extremely sustainable.
As a marketing tool, the beverage can offers a wide range of options – brilliant printing, embossing, forming and integrated can graphics may be used to give the can a striking design to reinforce and communicate brand identity.
WATERLESS PRINTING TECHNIQUE STEEL BEVERAGE CANS
Ball Packaging Europe introduced in August 2004 an innovative waterless printing technique for printing steel beverage cans. The technology is an offset process which, in contrast to conventional printing methods, does not require water and
humidity.
The major benefit of waterless printing is the improved quality of the printing as a result of the high resolution; the details of the design are reproduced much more distinctly. An additional advantage of this process is the quadrichrome technique that permits the generation of more colour variations. Waterless printing allows excellent quality even for very sophisticated can decorations. At the moment, cans designed using the waterless printing process are limited to use for special editions (for cost reasons). As the technology advances it will be possible to obtain larger quantities.
DYNASYS SOFTWARE ADOPTED
In April 2007 Refresco France introduced new supply chain management software from Dynasys. The new system will control production planning and optimise the output of all of the Refresco plants across France including the St Donat facility. The n.SKEP software covers all the processes of the logistical chain at strategic, tactical level and operational levels. The system allows the company to forecast demand and carry out planning for distribution and production.