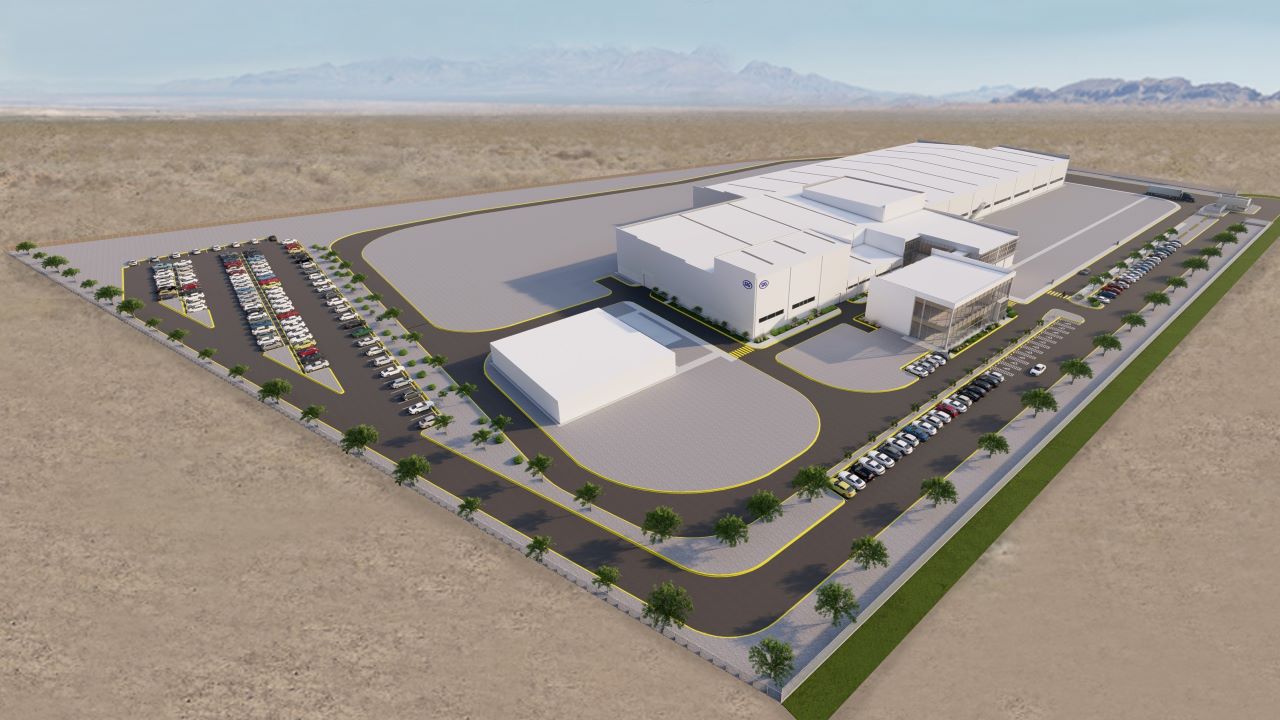 Schweizerische Industrie Gesellschaft (SIG), an aseptic carton packaging solutions provider, announced plans to build a new SIG Combibloc production facility for printing, cutting and finishing of carton packs in Queretaro, Mexico, in April 2021.
SIG will invest approximately €40m ($48m) in the development of the new production plant. Slated to be operational in the first quarter of 2023, the new production facility is expected to create up to 200 new jobs in the region.
Production facility details
The new facility will feature state-of-the-art production capabilities for the operations. It will have a highly resilient layout, focussing on the environment and ergonomics.
SIG will finance the land and building for the facility through a long-term lease with a net present value  (NPV) of around €20m ($24m).
The new plant will support SIG to serve North American customers more rapidly and efficiently and will broaden the company's global production network.
Technology details
SIG's state-of-the-art highly engineered filling machine technology offers flexibility to its clients and facilitates the production of up to 16 product variants on a single machine.
The filling technology together with a unique aseptic sleeve system helps to deliver the highest levels of speed and flexibility throughout the production.
Furthermore, the company delivers and integrates all downstream equipment while offering innovative digital tools for intelligent line monitoring and automation.
SIG's aseptic carton packaging sleeves and closures facilitate rapid change-over times for format, volume, design and filling capacities.
The aseptic filling and packaging solutions of SIG ensure food products retain the colours, nutrients and flavours with a shelf life of up to a year without refrigeration.
SIG's product portfolio
SIG provides aseptic carton solutions for beverage and liquid food products, ranging from juices and milk to soups and sauces.
Some of its product offerings include Combibloc, Combifit, Combidome, CombiblocStandard, CombiblocMidi and CombifitMidi carton packs.
The CombiblocStandard packs are available in 500ml, 750ml, 1,000ml and 1100ml capacities while CombiblocMidi is available in packs of 500ml, 750ml, and 1,000ml.
SIG's sustainability features
SIG supports sustainability by offering paper straws as an alternative to plastic straws for beverage carton packs. Its fully renewable and recyclable paper straw is made of paperboard to address the need for plastic-free packaging.
The company offers plant-based packs with tall-oil-based polymers through mass balancing.
SIG Combibloc offers FSCTM (Forest Stewardship Council)-certified carton packs for food and beverages to support its sustainability practices, while the aseptic carton packs use foil certified to the Aluminium Stewardship Initiative (ASI) standard.
SIG's SIGNATURE PACK is a beverage carton packaging made of paperboard sourced from up to 82% FSCTM-certified wood. Claimed to be the first aseptic carton pack fully linked to plant-based renewable material, the SIGNATURE PACK contains polymers that originate from renewable European wood sources.
The SIGNATURE PACK is available as SIGNATURE PACK 100, an aluminium-free package, and the SIGNATURE PACK Full Barrier, which has a thin layer of aluminium. The aluminium layer protects the packed food from light and oxygen.
The Life Cycle Assessment (LCA) for SIGNATURE PACK revealed that it has a 66% lesser impact on climate change compared to a standard carton. The SIGNATURE PACK won the title for the 'Best carton or pouch' in the Beverage Innovation Award 2017. The company's Ecoplus structure also eliminated the layer of aluminium foil, and its production takes 28% less CO₂ compared to a conventional 1,000ml carton pack.
Marketing commentary on SIG
Headquartered in Neuhausen, Switzerland, SIG Combibloc Group was founded in 1853 as a railway rolling stock manufacturer.
The company invented Europe's first beverage leak-proof folding box, Perga, in 1930. It has been operational in the food and beverage packaging sector for more than 100 years and the aseptic filling sector for over 40 years.
The company has operations in more than 70 countries and produces over 38 billion cartons annually. With a workforce of nearly 5,500 employees, SIG generated €1.8bn ($2.2bn) in revenue in 2020.