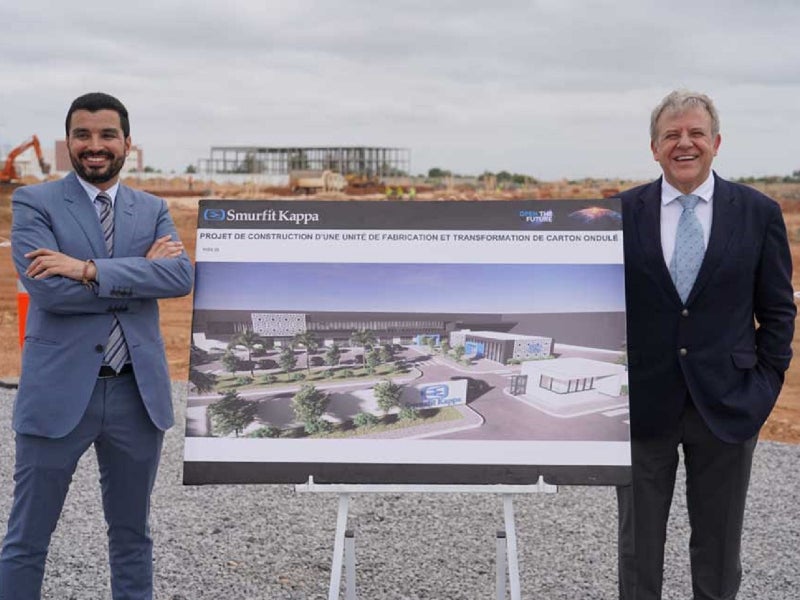 Smurfit Kappa is investing €35m ($37.47m) in the new corrugated packaging plant in Morocco. Credit: Smurfit Kappa Group.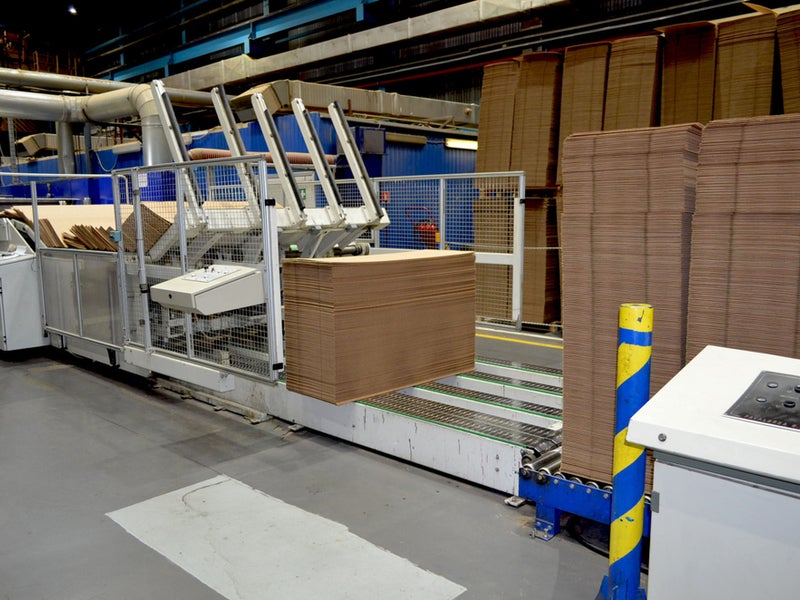 The company will produce corrugated packaging at the new Moroccan plant, catering to a variety of industries. Credit: Korniakova Svetlana/Shutterstock.com.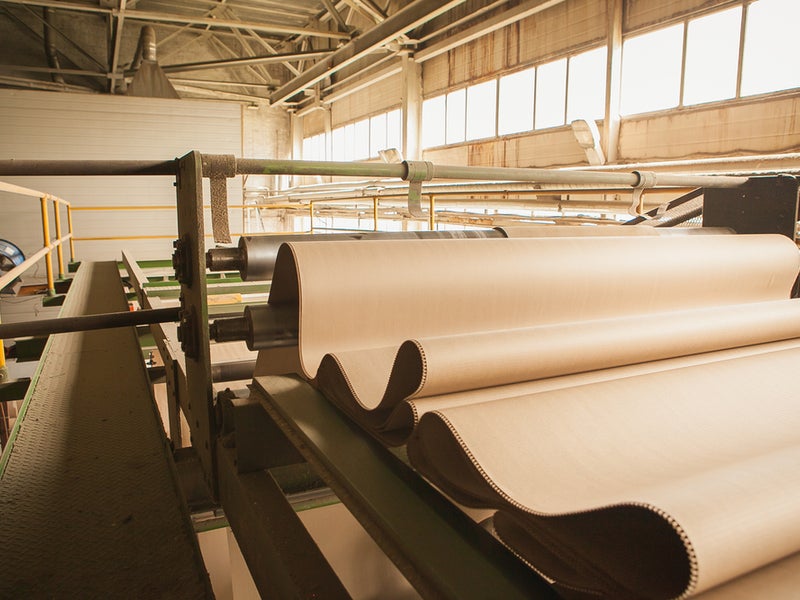 The new plant is expected to meet the demand for corrugated packaging in Morocco. Credit: K-STUDIO/Shutterstock.com.
Irish packaging company Smurfit Kappa is building a new corrugated plant in Morocco. The new plant will enable the company to supply innovative packaging solutions quickly to its customers in Morocco.
The project involves an estimated investment of more than €35m ($37.47m). It is expected to generate 300 direct and indirect jobs in the region.
The plant is expected to meet the growing demand for corrugated packaging in the country, serving the needs of both local and multinational companies.
Construction of the new corrugated packaging facility began in May 2022 and is expected to be completed in 2023.
Location and plant details
The corrugated packaging plant will be located in Rabat, the capital city of Morocco. Spanning 25,000m² (269,097ft²), it will produce packaging products for clients across industrial, agriculture, fast moving consumer goods (FMCG), pharmaceutical, automotive, ceramics, and textiles sectors, along with fish and meat markets.
The Rabat facility will leverage its global integrated model and expertise along with local knowledge to understand and supply packaging solutions to suit the needs of the local customers.
By strengthening its presence in the Rabat-Salé-Kénitra region, Smurfit Kappa can collaborate and work closely with its customers in the area. The facility will contribute towards increasing the local production of packaging materials.
It is being built in line with the company's circular business model approach to ensure a reliable supply of high-quality, sustainable products.
Experience Centre at Smurfit Kappa's Rabat plant
The Rabat packaging facility will also include an Experience Centre, which is an initiative of Smurfit Kappa to collaborate with customers and offer innovative ideas and insights. The Experience Centre will be the company's 30th such facility. It will provide behavioural insights and supply chain trends, and showcase the company's advanced paper and packaging design tools, which will allow customers to increase their business value and improve product packaging.
Smurfit Kappa's corrugated packaging solutions for consumer products
Smurfit Kappa's packaging solutions for consumer products include ThermoBox – Insulated Packaging, TopClip Can Topper, Biscuit Liners, and Bottle Carriers.
The ThermoBox – Insulated Packaging product is a sustainable, paper-based product made of a combination of corrugation and hexacomb. It is used to maintain the freshness of frozen goods across the supply chain. It is an alternative to expanded polystyrene (EPS) boxes as it offers similar insulation properties.
The TopClip Can Topper is used as a paper-based alternative to shrink wrap to bundle cans. It is a plastic-free solution made from 100% renewable, recyclable, and biodegradable material. The product covers the top of the cans, providing companies ample space to ensure visibility for their brands while also protecting the cans.
Made of single-face corrugated packaging, the Biscuit Liner forms a protective sleeve between the biscuits and the outermost packaging to ensure product safety during transportation and storage.
Bottle Carrier, which is made of corrugated cardboard or solid board, is a convenient packaging solution to carry bottles from store to home. It is designed to support retailers in increasing product sales, as shoppers can carry multiple bottles easily.
Industrial corrugated packaging solutions
Smurfit Kappa's industrial packaging range in the corrugated category includes solutions such as heavy-duty corrugated packaging, bulk liquid containers, and corrosion protection packaging.
Heavy-duty corrugated packaging is predominantly designed to provide high levels of protection for goods in transit. Made of double or triple wall corrugated board, it is used to package heavy, bulky, fragile, or high-value products.
Bulk liquid containers are a variant of heavy-duty corrugated packaging, which helps with the safe storage and transportation of liquids in bulk quantities. It is used as an alternative to plastic or metal bulk containers.
Corrosion protection packaging, which comes with a special barrier coating, is used to protect products that are vulnerable to corrosion.
The coating in the form of a vapour corrosion inhibitor (VCI) emits an invisible vapour that settles on the goods, preventing moisture from condensing on the product, thus mitigating the risk of all forms of corrosion.
Marketing commentary
Established as a box-making business in Dublin, Ireland, in 1934, Smurfit Kappa was acquired by Jefferson Smurfit in 1938. The company soon became one of Ireland's leading manufacturers and expanded into the US market. It merged with Stone Container, a paperboard-based packaging solutions manufacturer in the US, in 1998.
Jefferson Smurfit became Smurfit Kappa through a merger with Netherlands-based Kappa Packaging in 2005.
The company operates a network of 355 production sites and has a workforce of more than 48,000 people. It earned a revenue of €10.1bn ($11.09bn) in 2021.