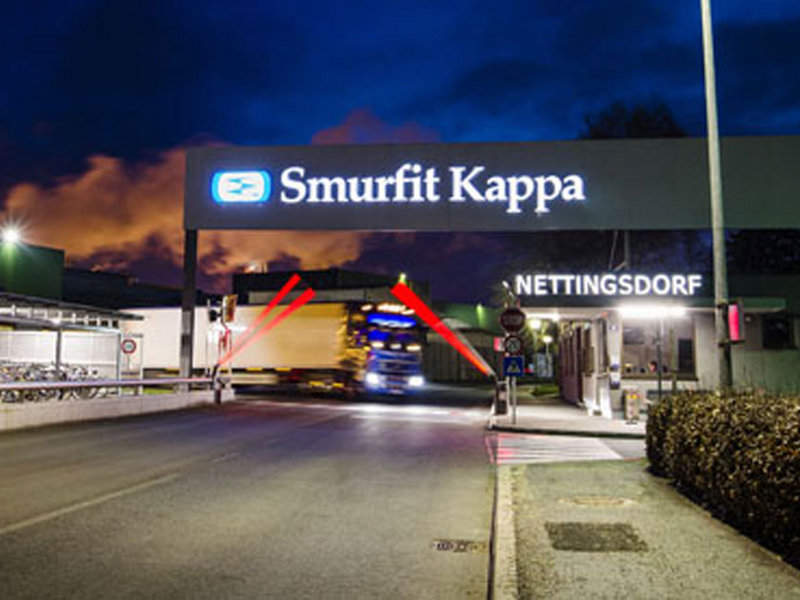 Toscotec was selected to rebuild a dryer section of Smurfit Kappa's Nettingsdorf paper mill. Image courtesy of ©2018 Smurfit Kappa.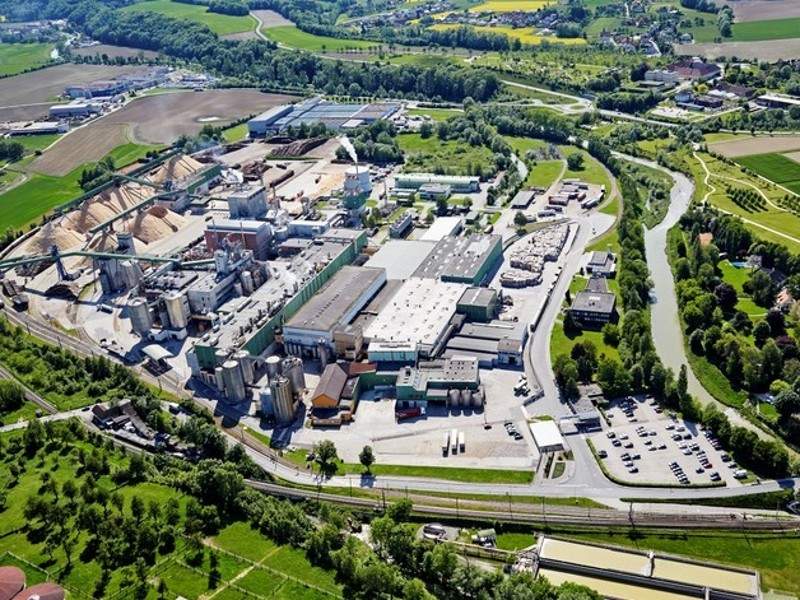 The annual production capacity of Smurfit Kappa's Nettingsdorf paper mill is 450,000t of paper. Image courtesy of Toscotec S.p.A.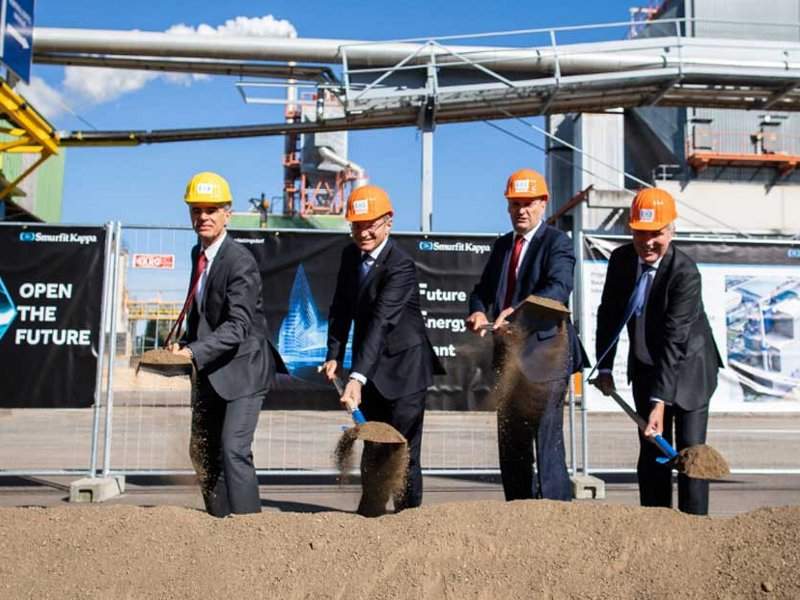 Ground-breaking ceremony on the new recovery boiler was held in October 2018. Image courtesy of Philipp Greindl.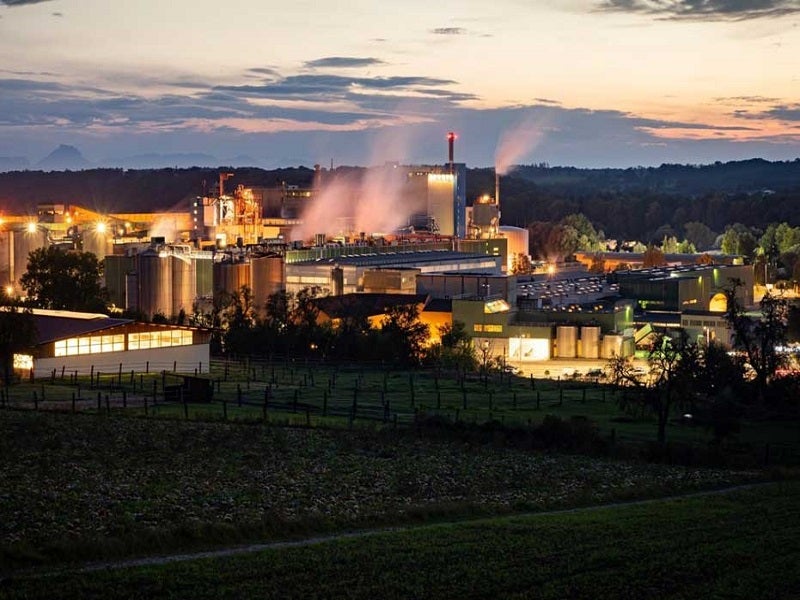 The Nettingsdorf facility employs 360 people. Credit: Smurfit Kappa.
Global paper-based packaging solutions provider Smurfit Kappa upgraded the paper machine 6 (PM6) at its existing paper mill in Nettingsdorf, Austria.
The modernisation of the mill included rebuilding the dryer section of PM6. The rebuild is expected to improve production and energy efficiency while reducing the environmental impact.
The upgrade is part of the company's €134m ($152m) Future Energy Plant Project announced in July 2017 with an aim to increase the production and supply of high-quality, sustainable containerboard to its customers.
Completed in 2021, the Future Energy Plant Project also included the reconstruction of a high-energy recovery boiler (HERB) and the installation of a new steam turbine. The new recovery boiler will increase the profitability and sustainability of the mill. The project significantly reduced carbon dioxide (CO₂) emissions and fossil fuel consumption.
A project to supply local communities with a sustainable heating system that will considerably reduce heat discharge into the environment was launched in August 2022. The heating system is expected to become operational in 2023.
Paper machine PM6 upgrade details
The PM6 papermaking line comprised a total of 63 dryers, prior to the modernisation. It produces lightweight, high-strength containerboard with a 7.4m reel trim while operating at a speed of 1,100mpm.
The rebuild included the replacement of two out of 63 dryers with new TT SteelDryers and the installation of an additional three TT SteelDryers.
The TT SteelDryer has a standard operating pressure of 12 bar while its standard diameters are 1.25m, 1.5m, 1.8m, and 2m. It has a high heat transfer rate and delivers a higher drying capacity.
A 34-year-old steambox at the plant was replaced with a new Valmet IQ Steam Profiler to reduce steam consumption for the PM6.
Nettingsdorf paper mill details and sustainable features
Established in 1851, the Nettingsdorf paper mill is one of the biggest producers of containerboard in Europe. It produces two main products, notably Nettingsdorfer Kraftliner brown (K) and Ceiling Paper (TDP), with a production capacity of 450,000tpa. The facility employs approximately 360 people.
The new HERB recovery boiler built at the plant recovers energy from biomass and provides a high power-to-heat ratio. It uses a vertical air system to reduce nitrogen oxides (NOₓ), carbon monoxide (CO), sulphur dioxide (SO₂) and total reduced sulphur (TRS) emissions. It also features a smelt spout robot, a process simulator, and an advanced soot-blowing control system.
The boiler cut CO₂ emissions at the mill by 40,000t and enhanced energy optimisation.
The pre-evaporation plant heated by ANDRITZ's mechanical vapour recompression (MVR) technology is expected to increase the mill's energy efficiency and evaporation capacity. The clean condensate produced by the MVR units can be reused in other processes to reduce freshwater consumption.
The mill earned Quality Management System ISO 9001, environmental management system ISO 14001, hygiene management system EN 15593, ASI management system ISO 45001, PEFC, and FSC® certifications.
Sustainable district heating system details
The new heat extraction plant, a joint project with Bioenergie Group, is under construction.
The project is expected to benefit 20,000 homes across the surrounding communities of Kremsdorf, Haid and Ansfelden, upon completion.
The extraction unit will utilise the mill's waste heat to power a sustainable district heating system for local homes, businesses and schools.
The project will be able to produce up to 25MW of heat and prevent 21,000t of CO₂ from being released into the atmosphere.
The first beneficiaries of the project will be a nearby elementary school and a kindergarten in Nettingsdorf.
Contractors involved in Smurfit Kappa's paper mill modernisation
ANDRITZ received a contract to supply a HERB recovery boiler and a pre-evaporation plant for Smurfit Kappa's paper mill modernisation at Nettingsdorf, in June 2018. The contractual scope included the delivery of mechanical equipment, automation, electrification, and instrumentation.
Smurfit Kappa company Nettingsdorfer Papierfabrik awarded a contract to Toscotec to rebuild the dryer section of the PM6 at Nettingsdorf mill in October 2018. Toscotec provided erection supervision, commissioning, and start-up assistance for TT SteelDryers.
IBS Paper Performance Group was engaged to supply an iTABLE® for PM6.
Marketing commentary on Smurfit Kappa
Founded in 1934 in Dublin, Ireland, Smurfit Kappa manufactures a wide range of papers and paper-based packaging for packaging applications. It also provides recycling solutions for corrugated packaging and papers.
The company operates more than 350 production facilities in 33 countries with 45,000 employees worldwide. It produces seven million tonnes of paper and recycles 6.2 million recovered papers a year.