Project Type
New bottling line
Location
Hermann, Missouri, US
Estimated Investment
$1m
Construction Started
2006–2007
Sponsors
Stone Hill Winery
General Contractors
Scott Laboratories, MBF SpA, Alplast SpA.,Vitro Packaging, MBF, Siemens Energy and Automation Inc technology, Nortan Srl., PE USA, Inc, A-B-C Packaging Machine Corp, Nordson Corp, HB Fuller Co, Markem Corp, Rockwell Automation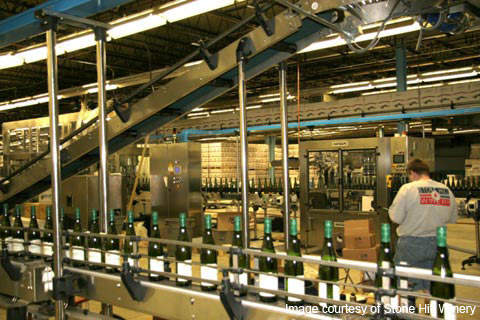 The new high-speed Stone Hill bottling line required an investment of $1m.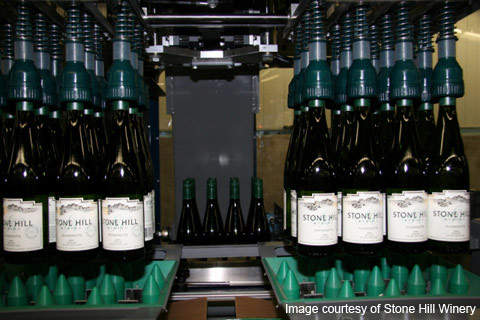 Case packing at Stone hill winery.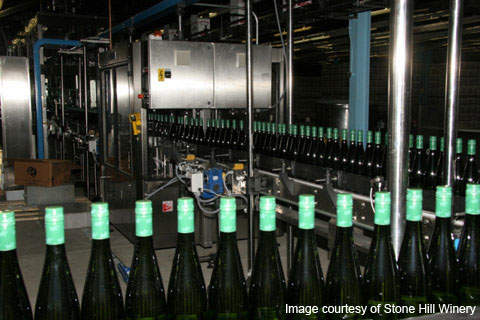 Capped bottles at Stone Hill winery.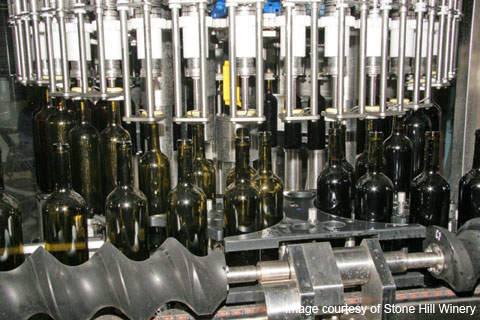 Bottles are moved using starwheels and screws.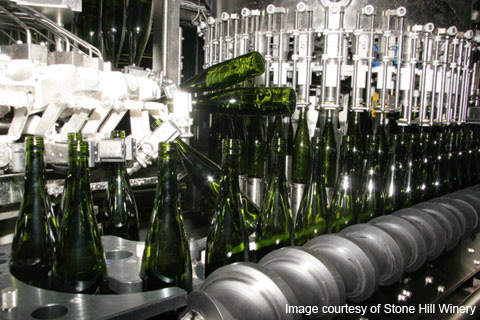 The Stone Hill rinser and filler are state-of-the-art.
Stone Hill Winery in Hermann, Missouri, is one of the oldest established (1847) winemaking facilities in the US. Although the winery was not in production from 1920 to 1965 following the effect of prohibition it has now recovered and been restored to produce quality wines.
Free eBook
3 Key Tips for a Successful Design Build Project
With supply chain disruptions and inflation creating new challenges for delivery teams, design-build projects are booming. This e-book looks at the 3 essential tips a project delivery team must consider when delivering a successful Design Build project.
by Oracle
The winery produces over 215,000gal a year currently as opposed to 1.25 million gallons in 1900. Stone Hill has won over 3,200 medals since 1993 and produces a full range of wines from dry red and chardonnay to port and sherry as well as sparkling and dessert wines.
"Stone Hill Winery in Hermann, Missouri, is one of the oldest established winemaking facilities in the US."
Stone Hill winery has always been traditional in its methods of production and bottling but in 2005–2006 it decided to begin the use of screw caps to seal its high-quality bottled wine. To this end the winery invested $1m in the installation of a high-speed bottling line with a monobloc rinser / filler / capper / corker.
Screw caps are a much superior closure to corks but did not catch on until their recent adoption by certain wineries in New Zealand for bottling their Sauvignon Blanc. Corks can contribute to the spoilage of around 4% to 7% of all corked bottles due to a mould reaction in the cork, but screw caps eliminate this altogether.
The screw caps are used on some (lighter fruit and rose) but not all of the wines produced. The wines produced for laying down (e.g. Norton and Port) will still be sealed with high-quality cork.
High-speed bottling
The new high-speed line was integrated by Scott Laboratories who supplied the conveyors and the rinser / filler / capper / corker (manufactured by MBF SpA). The caps for the bottles are manufactured by Alplast SpA and the bottles are supplied by Vitro Packaging.
The rinser / filler / capper / corker is a 30-head rinser, a 35-head filler, a six-head corker and a six-head capper. The bottles are moved between the different processes using starwheels and conveyors. The 35-head filler is a low-vacuum valve filler that uses a technology to remove oxygen from the bottles prior to filling and injects a nitrogen blanket over the wine (developed by MBF).
The fill nozzle enters down the middle of the bottle allowing nitrogen to purge the oxygen out up the walls prior to filling (leaves less than 0.1ppm oxygen in the bottle). The filling valve is also of MBF design and can fill to an accurate level consistently. There is also an automated clean-in-place system on the filler.
"Stone Hill winery has always been traditional in its methods of production and bottling."
The capper uses roll-on, tamper-evident (ROTE) caps that are also purged prior to being pushed onto the tops of the bottles and screwed down so that the thread of the bottle is moulded into the cap.
The whole monobloc system uses a single programmable logic controller (PLC) and an operator panel controlled by Siemens Energy and Automation Inc technology. The system records problems and can also store parameters for different bottling sizes and cycles.
Additional equipment at the winery includes a metal capsule spinner from Nortan Srl to apply a foil capsule to corked bottles and also two PE USA, Inc pressure-sensitive labellers (front and back).
There is also a model 101 pick-and-place case packer from A-B-C Packaging Machine Corp and an A-B-C Model 436 case top-sealer incorporating a ProBlue 7 hot-melt unit from Nordson Corp using hot-melt adhesive from HB Fuller Co. Cases from the sealer are marked by a Model 5200 ink-jet case printer from Markem Corp. and are then moved to an A-B-C Model 72A floor-level palletiser. The case packer and sealer are controlled by PLC's from Rockwell Automation.
Related projects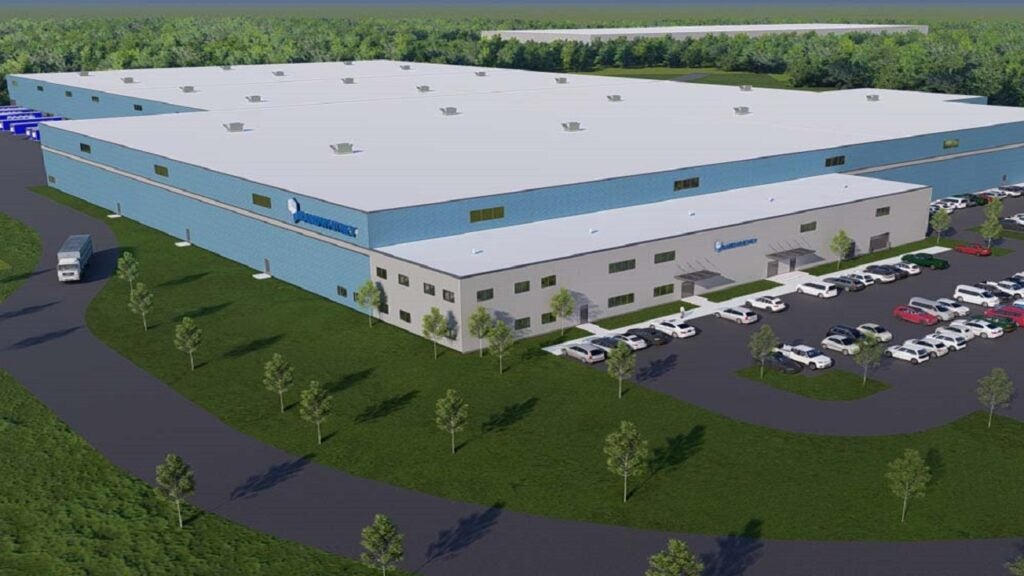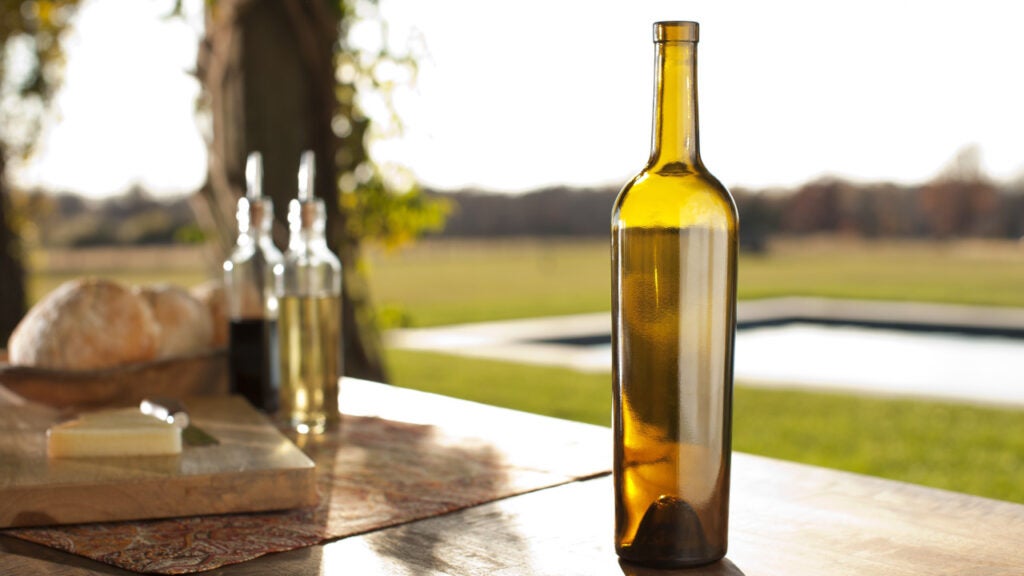 Topics in this article: