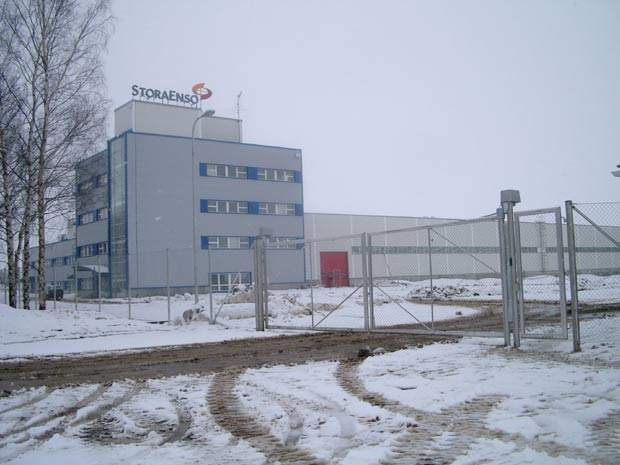 The total construction cost of the Arzamas corrugated board and packaging plant was €33 million.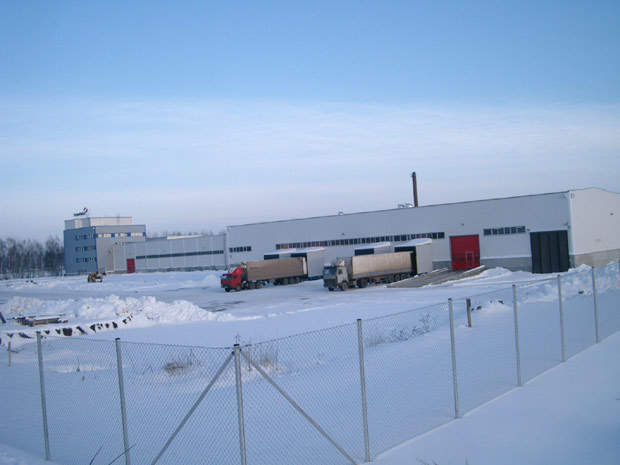 The construction included 15,000m² of production and storage facilities.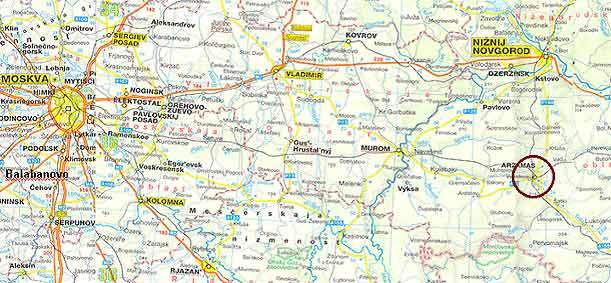 Arzamas is located 400km east of Moscow.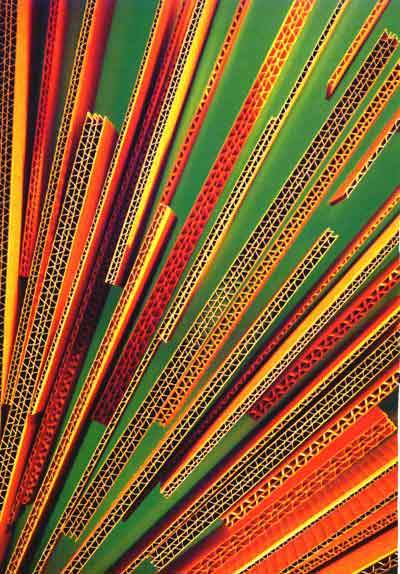 The plant produces double- and triple-wall corrugated board.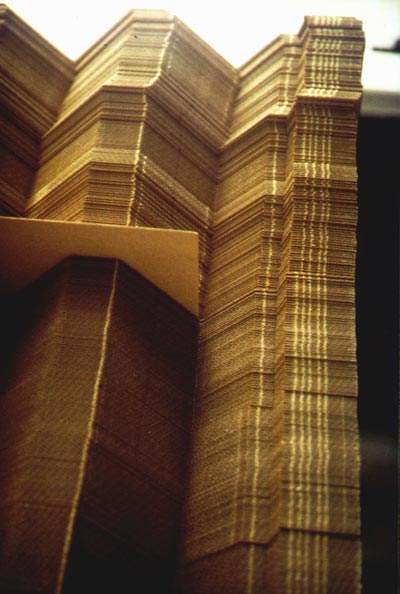 When the Arzamas plant reaches full capacity, the plant will produce 120 million m² of corrugated board per year.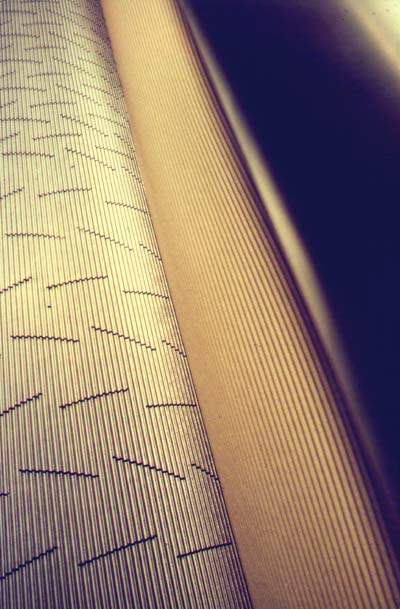 The corrugator was supplied by BHS Corrugated.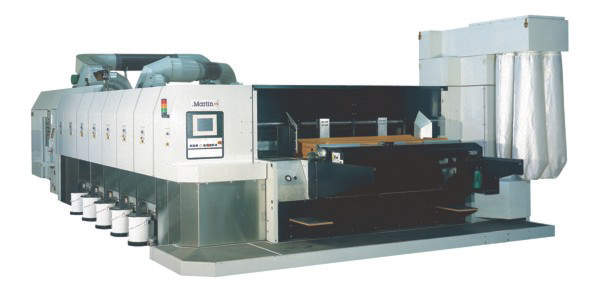 The rotary die cutter was supplied by Martin.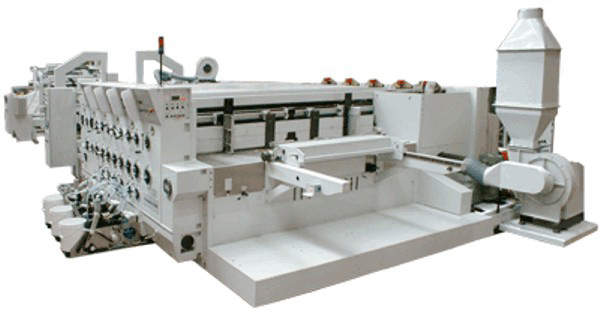 The flexo folder and the rotary die cutter (both Martin) convert the corrugated sheets to boxes.
Stora Enso Packaging (part of the Swedish-Finnish timber and paper products company Stora Enso) has completed work on a new factory in Arzamas, Russia, about 400km east of Moscow. The factory produces corrugated board and packaging. The construction of the plant started in October 2002 and production at the facility started in January 2004. The total cost of the project was €33 million ($40 million), an investment Stora Enso Packaging hopes to recoup in nine years.
The factory will produce double- and triple-wall corrugated board, using Russian-supplied raw materials. Stora Enso Packaging's clients are producers of beer, juice, vodka and so on, for whom the Arzamas plant will make products such as corrugated boxes or trays for bottles, cartons or cans. The plant's capacity is about 60 million m² of corrugated board per annum during its first stage. This figure could be increased to about 120 million m² per annum through the installation of additional
converting lines.
CONSTRUCTION AND INSTALLATION
Stora Enso Packaging contracted Lemcon Oy to carry out the construction. This project management contract involved the construction of 15,000m² of production and storage facilities, as well as 2,900m² of office and ancillary space. Structural steel was used for the factory frame and concrete for the administrative and social facilities. The contract also included the construction of a gas boiler station, a firewater reservoir and pumping station, and a gate building.
Lemcon carried out the works in joint venture with Tekmanni Oy, Finland's leading company in mechanical and electrical works. Tekmanni did HVAC and electrical works on a target-priced project management contract basis.
The main suppliers of the production machines were BHS Corrugated (corrugator) and Martin (converting machines). The corrugator from BHS Corrugated produces corrugated sheets, which Martin's rotary die cutter and flexo folder gluer then convert to boxes. One flexo folder gluer used in the Arzamas plant is a second-hand machine from Finland. Other equipment in the plant includes a boiler plant, glue kitchen and waste handling system.
RUSSIAN PACKAGING MARKET
Stora Enso Packaging's main target with the new plant in Russia is profitable growth in the Russian market, where demand is increasing fast. Its clientele consists of many different branches of the industry, both in the food and non-food sectors. The company started its operations in Russia in 1998, when it built a modern corrugated board plant in Balabanovo, approximately 80km south-west of Moscow.
Well before local production was planned to commence in Russia, Stora Enso Packaging exported high-quality boxes and packaging systems to the Russian Federation. Export started as early as 1950 and since then, Stora Enso Packaging has gained significant experience in meeting the requirements of Russian customers.
The largest suppliers of corrugated board and packaging in Russia include Russia's OAO Arkhbum; the Naberezhnyie Chelny Pasteboard and Paper Works; GOTEK; Kartontara; Gofron; the Selenga Pulp and Pasteboard Plant; and PEF Soyuz; as well as the following firms either purchased or set up in Russia by foreign companies: OAO Komsomolets, ZAO Neopak Kuban, ZAO Stora Enso Packaging and ZAO AssiDomän Packaging St Petersburg.
FUNDING THE CORRUGATED BOARD AND PACKAGING PLANT
Stora Enso agreed, in 2002, a €240 million risk mitigation facility with the European Bank for Reconstruction and Development. The facility, which takes the form of a syndicated multi-purpose loan facility, is co-sponsored by three Nordic banks: Nordea, SEB and Svenska Handelsbanken. The facility can be drawn until the end of 2005, with maturities of up to nine years. It is intended to provide political risk mitigation for Stora Enso's investments in Central and Eastern Europe, including Russia, in an efficient manner and with minimal bureaucracy. The Arzamas plant construction was one of the first projects to be funded under the facility.
MARKET POSITION
Stora Enso is one of the world's leading producers of consumer packaging boards. Its main markets are Europe (80% of sales), Asia (14% of sales) and North America (3% of sales). The company's annual production capacity is 3.3 million tonnes of packaging boards and papers, 760 million m² of corrugated packaging and 205,000t of cores.