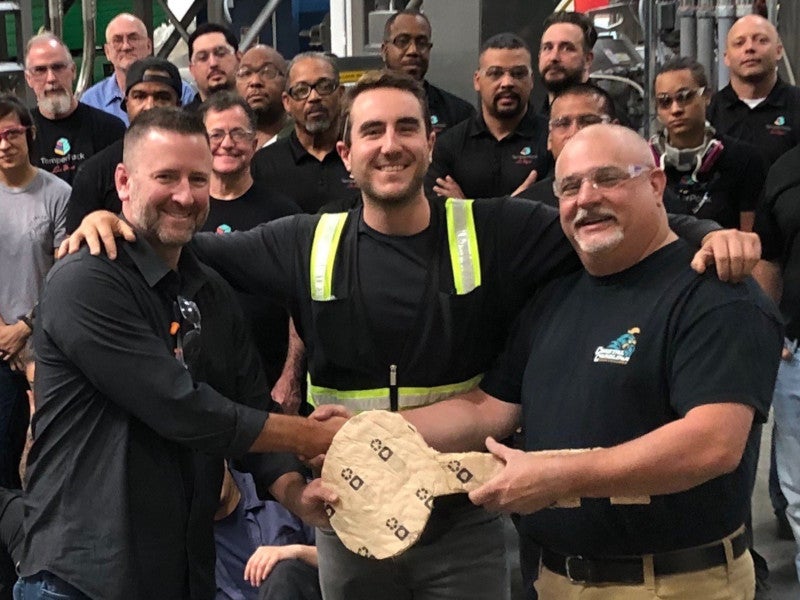 TemperPack Technologies completed the expansion of its Las Vegas facility in September 2019. Credit: PRNewsfoto/TemperPack.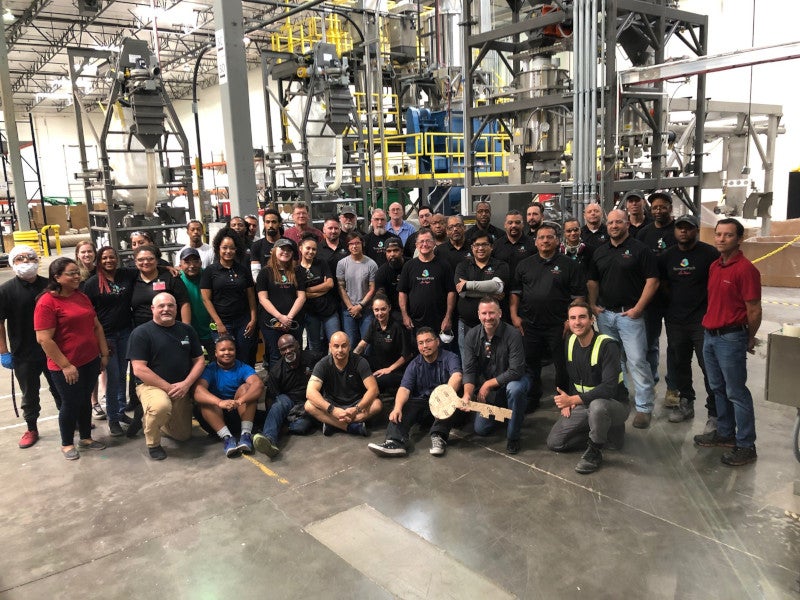 The expanded facility will enable the company to meet the growing demand for its ClimaCell® products. Credit: PRNewsfoto/TemperPack.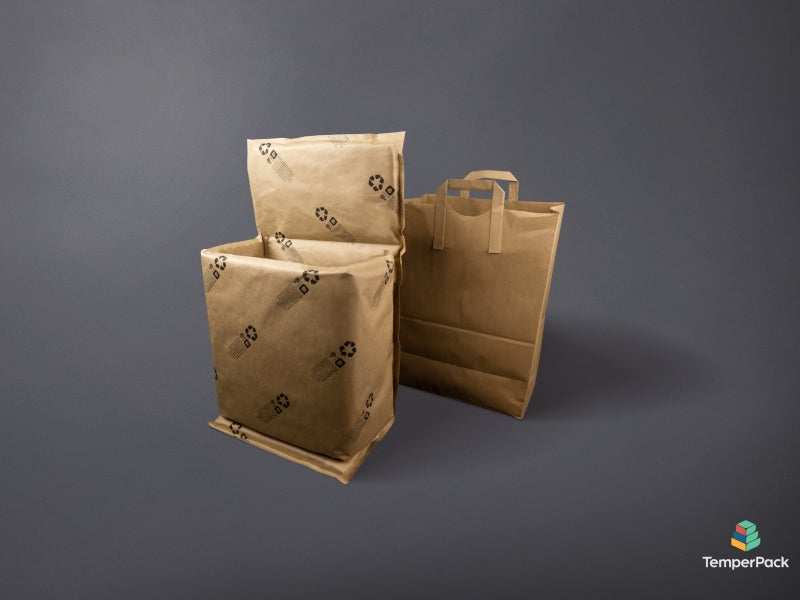 ClimaCell® is a plant-based insulator created by TemperPack in May 2018 at its Richmond manufacturing facility. Credit: TemperPack.
TemperPack Technologies, a manufacturer of sustainable packaging for perishable goods, completed the expansion of its production facility located in Las Vegas, Nevada, US, in September 2019.
The expanded facility will produce the company's sustainable packaging material, ClimaCell®, which is the first plant-based recyclable packaging material developed by the company as a replacement for plastic-based insulators such as Styrofoam. It helps in preventing approximately ten million pounds of plastic foam from ending up in landfills or oceans.
The new Las Vegas facility will enable TemperPack to better serve West Coast-based food companies and life science industries with its sustainable products. It is also expected to double the company's production capacity and strengthen its footprint in the US.
The expansion project generated 33 new jobs in the roles of supervisors, engineers, and machine operators.
TemperPack production facility location and expansion details
TemperPack production facility is located in Clark County of Las Vegas, Nevada. The company chose to expand its operations in Las Vegas as the city will serve as a logistics hub and is strategically located on the West Coast.
The tax incentives offered by the state of Nevada and the pro-business environment of the state were other reasons for the company to choose the Las Vegas site for its expansion. TemperPack invested approximately $6.8m in the expansion of the facility in equipment and other upgrades.
TemperPack will manufacture its ClimaCell® products, which keeps food as well medicines and vaccines at the right temperature while being transported especially in extreme weather conditions.
It will also manufacture its fiber products that keep food, meals, as well baby food cold during transport, and paperlite products, which replace bubble wraps for quick food deliveries in cold temperatures.
ClimaCell packaging material details
ClimaCell® is a plant-based insulator created by TemperPack in May 2018 at the Richmond manufacturing facility. The product was developed as an environment-friendly alternative to expanded polystyrene (EPS), commonly known as Styrofoam, for the transport of perishable goods and cold-chain shipments.
ClimaCell® and EPS are starkly different, though equal in thickness. ClimaCell® is made from renewable materials and reduces carbon dioxide emissions by approximately 93%, when compared to EPS. It is also lightweight, moisture-resistant, and food-safe. It can be shipped and packed flat providing improved efficiencies during transport and storage.
TemperPack won the patent for ClimaCell® from the US Patent Office in July 2019. ClimaCell® is also OCC-E certified curbside recyclable and can be customised accordingly to the needs of the customers.
Financing
Closed Loop Fund, a social impact investment fund that helps build recycling programmes, invested $4.5m in TemperPack. The funding was used towards the expansion of the facility.
TemperPack also raised $22.5m in a Series B funding round from Revolution Growth in January 2019 and $10m in a Series A funding round from a group of investors led by SJF Ventures in July 2017.
Marketing commentary on TemperPack Technologies
TemperPack was founded in 2015 to provide sustainable packaging for companies dealing with perishable goods and cold chain shipping. It operates two facilities in Richmond, Virginia, and Las Vegas, Nevada.
The company supplies its products within the US as well as Canada and parts of Europe. Some of the customers for its products include HelloFresh, Misfit Markets, and Diplomat Pharmacy.