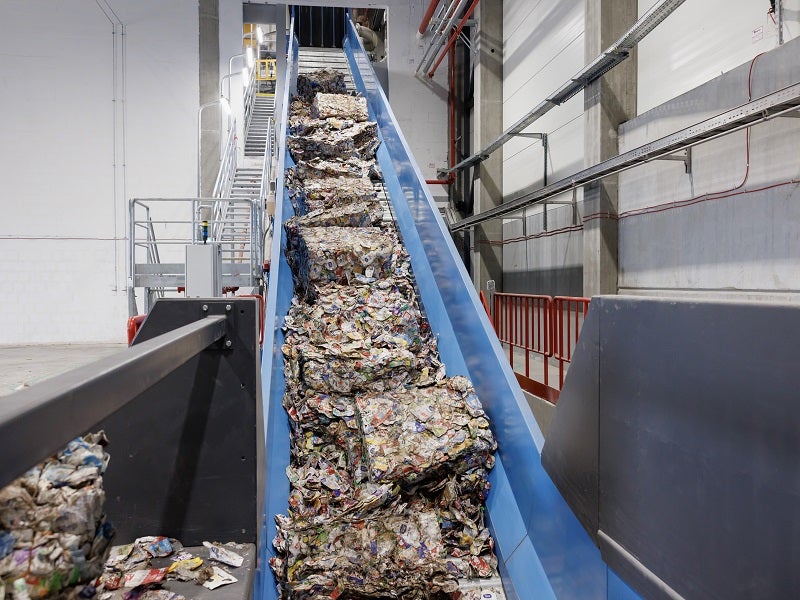 Tetra Pak and Stora Enso's new used beverage cartons recycling facility was opened in June 2023. Credit: Tetra Pak.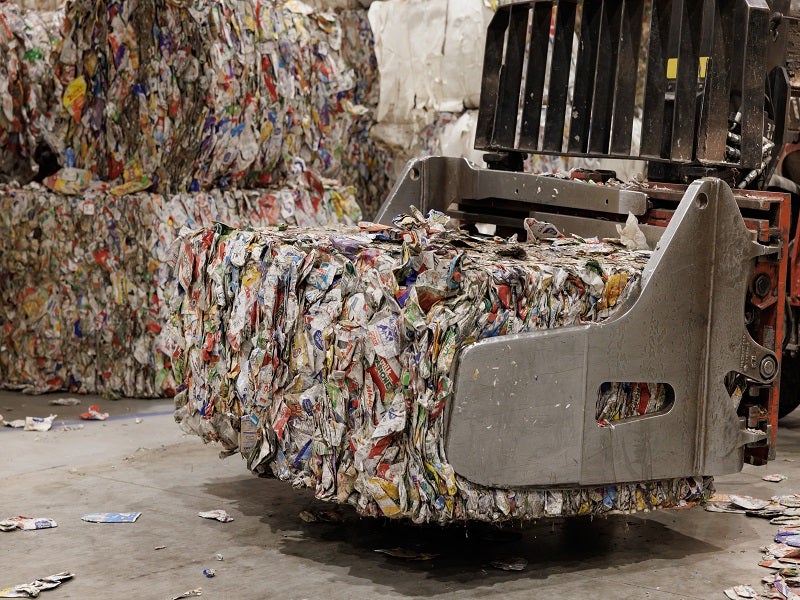 The new facility includes a recycling line and a repulping line. Credit: Tetra Pak.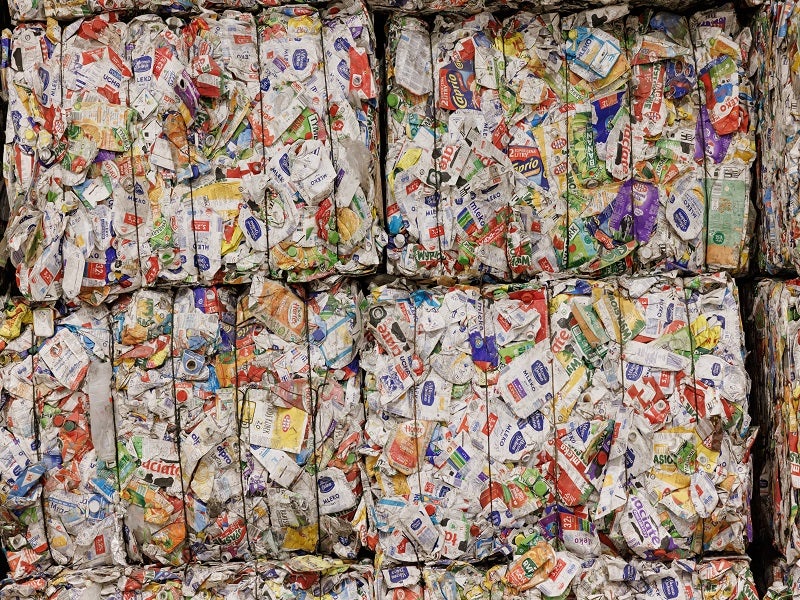 The facility has an annual capacity of 50,000t. Credit: Tetra Pak.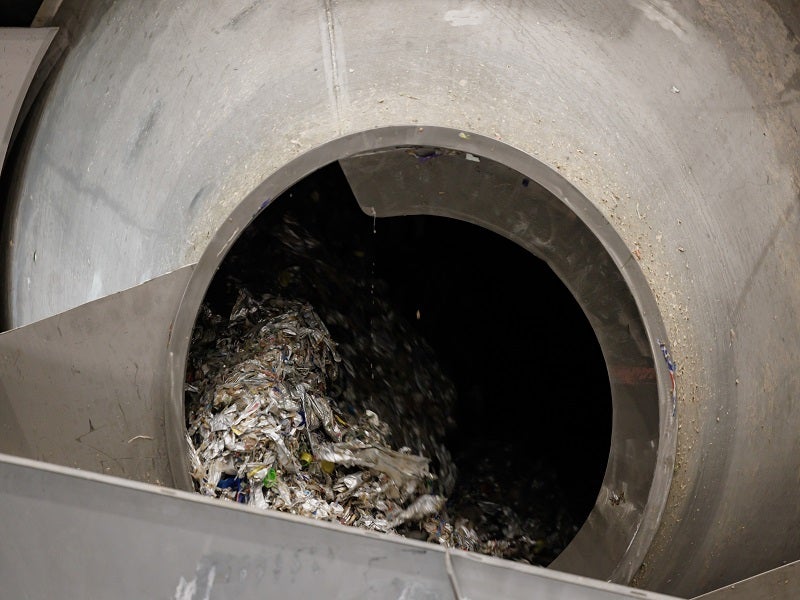 Tetra Pak and Stora Enso invested €29m ($29.7m) in the new facility. Credit: Tetra Pak.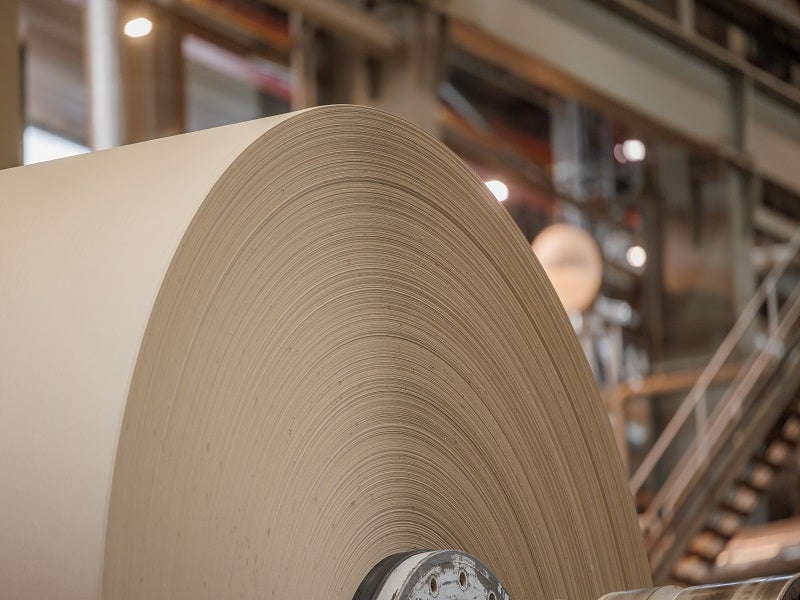 The development of the new facility was initiated following a feasibility study announced in 2020. Credit: Tetra Pak.
Tetra Pak and Stora Enso's new used beverage cartons recycling facility is located at the latter's Ostroleka Mill in Poland. Tetra Pak is a food processing and packaging solutions provider while Stora Enso is a paper and packaging products provider.
Opened in June 2023, the facility has a capacity of 50,000tpa. It has tripled the company's annual post-consumer beverage cartons recycling capacity in Poland from 25,000tpa to 75,000tpa.
The new facility can recycle the beverage cartons available in Poland, in addition to the cartons from neighbouring countries such as the Czech Republic, Hungary, Slovakia, Latvia, Estonia and Lithuania.
The project promotes a circular economy in line with the European Union's (EU) Packaging and Packaging Waste Regulation (PPWR) while improving recycling throughout Central and Eastern Europe. The PPWR is aimed at promoting recycling in the packaging sector.
The beverage carton industry in the EU has already invested €200m ($218m) to increase the beverage carton recycling capacity in the region. It plans to invest an additional €120m ($131m) by 2027 to meet the goals of the PPWR.
Location details of the new recycling plant
The new recycling facility is developed within Stora Enso's existing Ostroleka Mill located in Aleja Wojska Polskiego in Ostroleka, north-eastern Poland.
The Ostroleka Mill is part of Stora Enso's packaging materials and packaging solutions division. Founded in 1959, it produces recycled fibre-based pulp, paper, containerboard and corrugated boxes.
Development details of the carton recycling facility
A feasibility study was undertaken by Tetra Pak and Stora Enso in November 2020 to assess the viability of developing a recycling line at the Ostroleka Mill. The companies announced their decision to develop the new facility with a joint investment of €29m ($29.7m) in July 2021.
Stora Enso invested €17m ($17.3m) in the new facility, whereas Tetra Pak and its partner Plastigram, a recycling technology provider, invested €12.1m ($12.4m).
Tetra Pak and Plastigram are jointly working on a solution to recycle polyAI into new products. polyAI is the non-fibre component of the carton package, which is used as a block against oxygen and humidity to protect the food content inside aseptic carton packages.
Tetra Pak and Stora Enso's recycling facility details
The recycling line at the new facility uses a patented separation technology to separate beverage carton material by detaching fibres from polymers and aluminium. The process helps in recovering all beverage carton components, including wood fibres and barrier layers, and enables the exclusive recycling of the polymers and aluminium.
The facility transforms the separated polymers and aluminium into new products such as pellets and foils.
The recovered carton fibres from the recycling line are incorporated into Stora Enso's recycled cardboard materials. It helps in reducing the use of virgin content by transforming used paper-based packaging into new materials.
Marketing commentary on Tetra Pak and Stora Enso
Tetra Pak is a food processing and packaging solutions company offering a complete range of carton packaging for food products. It is the first carton packaging manufacturer to provide certified recycled polymer solutions.
The company has collaborated with France-based dairy products company Elvir to launch the first cap for beverage cartons with approved recycled polymers in 2022. Other collaborations include dairy brands such as Emmi and Lactalis.
Stora Enso is a provider of renewable solutions in packaging, biomaterials, wooden constructions and paper. It has 23,000 employees and businesses in more than 50 countries.