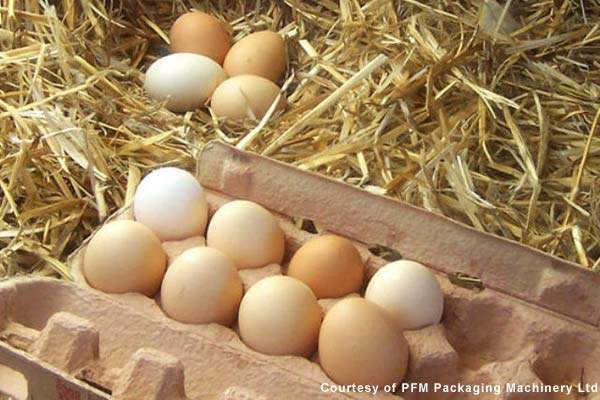 Pasta production at the Ugo foods facility uses UK free-range eggs.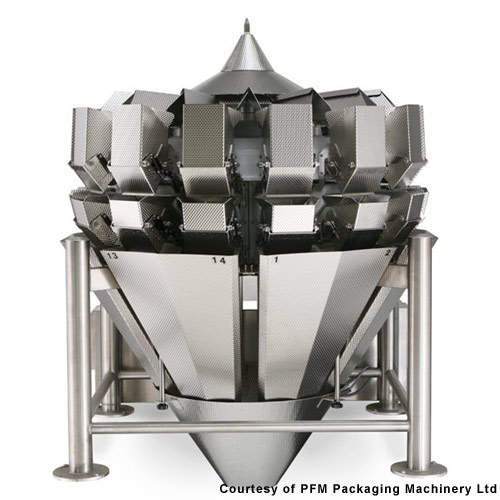 PFM Packaging Machinery Ltd installed a multi-head weigher at the Ugo plant in June 2008.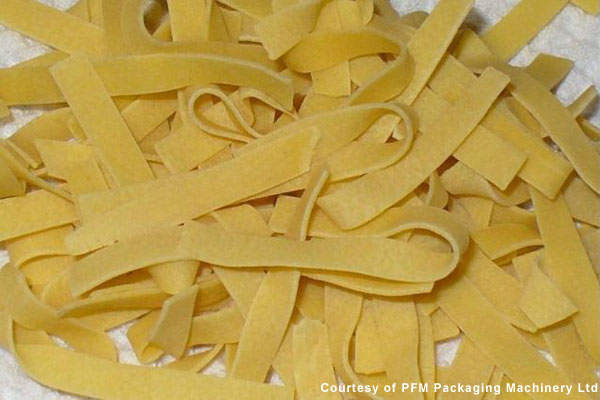 Ugo has produced fresh pasta in the UK since 1929.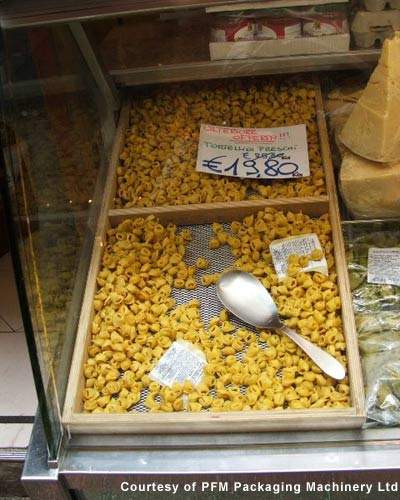 Ugo Foods needed a new weigher to handle the production volume of its filled pasta and to perform at high speeds with extreme precision.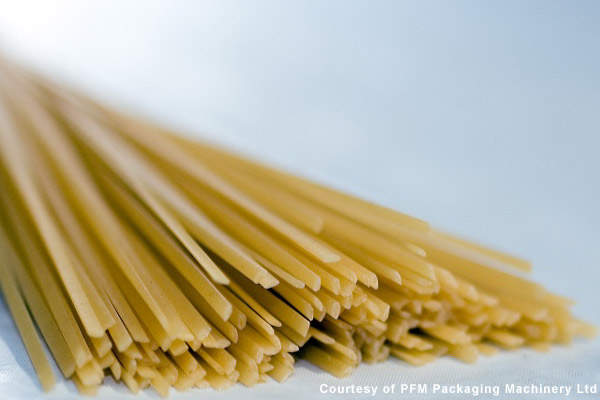 PFM's custom packaging solution was designed to help Ugo meet its demand for filled pasta shapes.
The Ugo Foods Group consists of Del Ugo producing fresh pasta products and also the Oriental Noodle Company that produces fresh noodle products. The company was the first in the UK to offer fresh pasta products, since its introduction of the product in 1929, and has also offered organic fresh pasta to the market since 1967.
Ugo pasta products include a range of shapes and sizes and the company will also produce custom fresh pasta shapes if required. The company's products include handmade ravioli, tortellini, cappelletti, cannelloni, fiorelli, spaghetti, penne and tagliatelle (all in organic and wheat-free versions if required).
In addition, Ugo Foods produces a range of premium handmade fresh pasta under the Del Ugo Brand, including slow-roasted beef and wild mushroom raviolo, jamon serrano and manchego cheese Raviolo and crab and crayfish raviolo.
All of the products are supplied in chilled format in modified atmosphere packaging and do not use any artificial preservatives. Raw ingredients are UK-sourced free range eggs, and Italian-sourced OO grade semolina flour.
NEW PACKAGING
In June 2008 Ugo chose PFM Packaging Machinery Ltd to help meet a new demand for its range of filled pasta shapes. PFM was able to provide a custom packaging solution consisting of a C2 series MBP 12 head multi-head weigher, a conveyor system and a series of vibratory feeders.
These were all custom designed to fit around the existing equipment at the Ugo Foods factory in Borehamwood, Hertfordshire – a complete feeding, weighing and distribution.
"In June 2008 Ugo chose PFM Packaging Machinery Ltd to help meet a new demand for its range of filled pasta shapes."
Ugo has said that the new system, which was designed to weigh at high speeds with extreme precision, has reduced costs through less downtime and waste and has also increased accuracy, efficiency and throughput.
Another benefit was that during installation, there was very little disruption to production.
The conveyor and feeders had to be specially designed by PFM so that they fit onto the existing equipment at the plant.
These were fabricated from stainless steel and as such are extremely robust and able to cope with the high production volumes. The conveyor also has built-in access points for easy access, cleaning and maintenance.
Paul Ugo, managing director of Ugo Foods, commented: "I have been thoroughly impressed with PFM's depth of knowledge and adaptability in installing this complete system around our existing factory equipment. PFM's expertise in the design of the equipment and finished line has been invaluable to us.
"We are now experiencing reduced downtime and less product waste, which has resulted in significant reductions in costs and easier changeover operations, so less maintenance is now required. The service provided by PFM has been outstanding and I would not hesitate in recommending them to others."