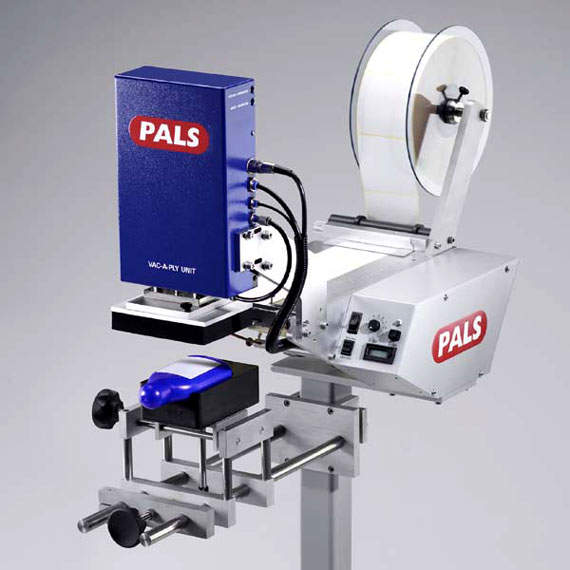 <b>Unipet has installed a</b> PALS Labelling PA10E semi-automatic labelling system for its range of bird feed.
England's PALS Labelling installed the latest PA10E semi-automatic labelling system for Unipet International Limited, Kent, UK, in May 2005. Unipet, producers of dog treats and wild bird food with two factories in Sittingbourne, Kent, wanted to automate the packaging and labelling of its range of bird feeds to catch up with the trend of producing shorter runs of specialised branded goods. This challenge required the company to have an extremely flexible packaging and labelling operation to execute its customers' orders reliably and cost effectively.
The wild bird feeds are produced in pellet form in a range of flavours, including beef suet, wild berry, selected seeds and insect. The products are distributed from either its Sittingbourne factory or the distribution centre in Lekkerkerk, the Netherlands.
Unipet utilises a range of specialist equipment and machinery and has been investing in new equipment to match its production of distinctive own label goods. Integrated in to an existing production line, the PALS labelling system allows Unipet to respond to a steady increase in market demand for short run, own-brand products, while improving both productivity and pack quality.
The bird feeds are typically supplied in 500g pouch packs, labelled with customer brands and supplied to independent pet food and grocery shops and to large multiples.
BIRD FEED PACKAGING AND LABELLING
PALS has been designing, developing and manufacturing labelling systems since 1985. PALS installed the PA10E, a semi-automatic machine, which enables Unipet to retain a degree of operator control at a competitive cost. This semi-automatic system provides quality labelling, consistency, with minimum technical know-how, tailored to different projects.
Being a semi automatic system, the operator is always on hand to monitor quality and carry out label changes when required. Two interchangeable labelling attachments are offered and with changeover times of approximately 15 minutes, it is possible to label virtually every type of product or package.
The semi automatic feature of labelling that supports the functioning of PA10E makes the label application system very accurate. This is particularly important when automatic systems fail to achieve the desired results. The PA10E machine presents flexible choices for the packaging of various types of products:
Round Products: the machine applies full or partial wrap labels to round bottles, tubes and various cylindrical objects up to 100mm diameter. Depending upon the mass of the products it uses a standard wraparound jig.
Shaped Products: the PA10E's Vac-A-Ply attachment and adjustable product table for shaped products sticks labels to any object with flat or curved surface through the soft sponge applicator pad. The machine enables accurate location of the product, facilitating accurate label position.
Coding Attachment: the PA10E labelling head can be fixed to any standard hot foil overprint / coding system. The machine is flexible enough to be fitted to a wide range of popular thermal transfer print systems.
BENEFITS
Until recently, the packs were filled and packed automatically but labelled manually. That process required a number of workers, was time consuming and made it difficult to maintain the accuracy with which labels were applied, with the position of individual labels often varying by up to a centimetre horizontally or vertically on the pack face.
By integrating the PALS PA10E in to the existing packaging line, Unipet has been able to improve drastically the speed and precision of its labelling operation.
The PALS labelling system has enabled Unipet to improve its productivity levels and to redeploy staff that were previously involved in hand labelling elsewhere within the factory.
The new labelling machine has enabled the company to enhance pack quality by reducing variations in the position of labels to less than a millimetre. Unipet normally uses 110mm² labels, which are supplied pre-printed with the customer brand, plus product information and weight.
Labels are automatically applied to each pouch pack when it is flat. The pack is then opened, filled, sealed and packed in to cartons for delivery. Although the process is relatively straightforward its success depends on the accuracy of both the packaging and labelling systems and the integration between them.
The new labelling unit meets Unipet's exact requirements and the PA10E, being a semi-automatic machine, enabled the company to retain a degree of operator control and intervention at a competitive cost. The PA10E has been designed to be simple to set up and use and can be operated by any employee with a minimum training.
Moreover, label changeovers from one brand or product type to another can be carried out quickly and simply with a minimum downtime.