Machinery
Mitsubishi Diamond 1000LS sheetfed press
Location
Valdese, North Carolina, USA
Customer
Valdese Packaging and Labelling
Designer / supplier
Mitsubishi Lithographic Presses

The Diamond 1000LS is a 28in, six-color press that enables Valdese to produce high-quality printed packaging products.
In March 2005, Valdese Packaging & Label, Inc (VPL) installed a Mitsubishi Diamond 1000LS sheetfed press at its 40,000 ft² North Carolina facility to enhance growth further and increase production capacity. This was Valdese's second investment in a Mitsubishi machine as they had already installed a 1F-15 model in 2001 and had made good use of it. Valdese specialises in textile packaging, pressure-sensitive labels and consumer boxes for the retail, food and pharmaceutical industries. The company capabilities include a prepress/design department (design, proofing, film, platemaking), offset and flexo presses, numerous colour matching systems, and full bindery department (diecutting, guillotine, folder/gluers, and slitter/rewinders).
Free eBook
3 Key Tips for a Successful Design Build Project
With supply chain disruptions and inflation creating new challenges for delivery teams, design-build projects are booming. This e-book looks at the 3 essential tips a project delivery team must consider when delivering a successful Design Build project.
by Oracle
In 2004, Valdese printed at full capacity with the older Mitsubishi machine and a Mark Andy three-colour 830 CI press to meet the demand and realised the need to invest in increasing its production capacity. The company needed a flexographic and sheet fed offset press that would enhance production, ensure quality, attract new clientele and satisfy the current and expanding needs of its existing customers.
The Diamond 1000LS was identified as a suitable solution for Valdese to extend its capabilities on a range of multicolour commercial products where high quality and fast turnaround times are required. This 28in press combines technology advances, printing accuracy and production speeds up to 15,000 sheets per hour. Valdese will take advantage of the machines capability to explore opportunities in the midsize format. The machine's short makeready process, and simplified operation and high productivity allow Valdese to compete even in the 40in market.
Supplier, technical details and capacity
Valdese recognised the Mitsubishi Diamond 1000LS as an effective pre-packaging process solution. The Daimond LS also features the Job Definition Format (JDF) specifications. The integration of JDF workflow with the Diamond 1000 LS enables Valdese to realise zero time for the preprint process, decreased waste, accelerated job changeover, added value and increased competitiveness.
Valdese's Diamond 1000LS is a six-colour, 28in model equipped with an aqueous coater with a production capacity of 15,000sph. The sheetfed press can handle stocks ranging in thickness from 0.0016in to 0.024in, has a remote-controlled frontlay register and an auto-preset inking system. The double-sized impression cylinders do not pass the sheet to the transfer drum until the sheet is fully printed, ensuring markless transfer of printed sheets. Makeready adjustments such as ink-key settings, ink-fountain roller speed, dampening-system settings, sheet size and press speed are controlled from the Centralised Operator Makeready And Control (COMRAC) console. Ink rollers, blankets and impression cylinders are automated and can be cleaned between jobs instantly.
The Diamond 1000LS incorporates DiamondLink III automated makeready system, Mitsubishi CIP3/4 interface, MHI Delta dampening and closed-loop colour control. COMRAC allows operators to monitor and adjust virtually every press function from the computerised console. The Diamond 1000LS sheetfed press is fast and produces better quality when printing on cover-weight stock – where the packaging company can't afford to mark the heavier stock. Machinery details.
Valdese Packaging studied the machinery's different features and decided to invest in it because it enabled the packaging company to achieve its goals. Diamond 1000LS incorporates several design and utility features that suit the company's needs. The delivery systems feature blowdown fans, pile height control, and two pile pallets. The machine has features such as switching the sequential impression 'on' or 'off', sheet 'slow down' wheels, sheet counter, static eliminator and a total revolution counter for efficient delivery. The feeder systems ensure continuous stream feeder, double sheet detector (mechanical and ultrasonic), and have a feeder board suction capability. Quality and efficiency are ensured by features such as the misregister detector, Mitsubishi side guide (with alarm) and the overrun detector. The feeder and delivery systems can also be monitored by the emergency impression off feature and the tachometer.
The printing unit comes with an automatic lubrication system, an automatic plate cylinder positioning system and cam-closed grippers. The unit has a double diameter chrome plated impression cylinder, Mitsubishi 3-position dampening system with preset speed curves, plasma-coated cylinders – plate and blanket – and quick plate clamp system with stationary pins. The refrigerated recirculation to printing units and remote roller control (ink/dampening form rolls, fountain rollers) further ensure better print quality and output.
Benefits
Valdese was using sheetfed and narrow-web flexographic equipment and expected that the new Mitsubishi Diamond 1000LS sheetfed press would expand its packaging product range by enhancing the quality, speed and efficiency of their printing process. It is also flexible – the makeready for a six-colour job in less than 30 minutes – and the central console allows an operator to set up one job and store the specifications while another job is running. Valdese chose the Mitsubishi press as it recognised the Diamond 1000LS as the best automated press in the market and ensures quick turnaround times for jobs. Fast turnaround equals more volume, and allows Valdese to extend value-added services to its customer.
New equipment
After success following the 2005 update, the number of employees has increased at Valdese from 50 to 60 and the company now runs six presses at their facility (company has had growth of around 10-15% per year). The latest equipment investment was in late 2006 in an Aquaflex ELS Servo 1000 eight-colour press. Servo technology has caused a significant impact on the package-printing industry with increased speed, accuracy, tighter registration, and increased automation. For VPL, the press has allowed the company to increase its capabilities and capacity and improve the quality of printing for customers. Darren Little the CEO of Valdese commented: "Our customer base is continuing to diversify and this press allows us to print on a wider range of substrates." The servo technology gives VPL better registration in the run, for higher speeds while maintaining the quality. In addition the set-up time and maintenance for this press are much reduced.
Aquaflex introduced the ELS Servo press in June 2006. The press was designed for the small to mid-sized label converter and can operate with precise registration at speeds of up to 750fpm. Features include: Intuitive Register Control which eliminates waste during speed changes, an automatic plate cleaning feature, a high capacity dryer package for non-absorbent material, and a new doctor roll system for high speed printing. The ELS Servo can also handle unsupported films. This is important since film labels and flexible packaging represent a growing segment of the marketplace.
Related projects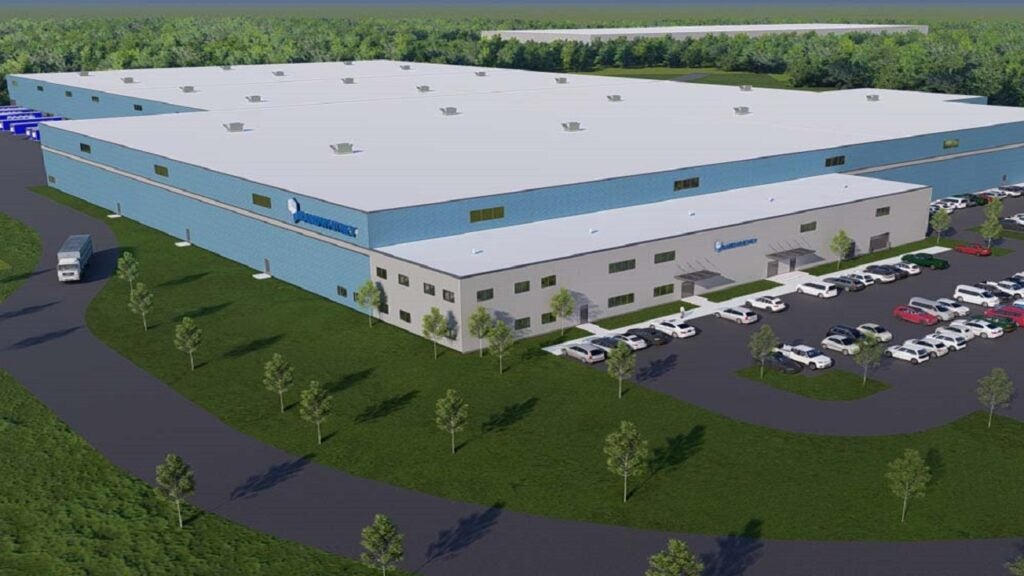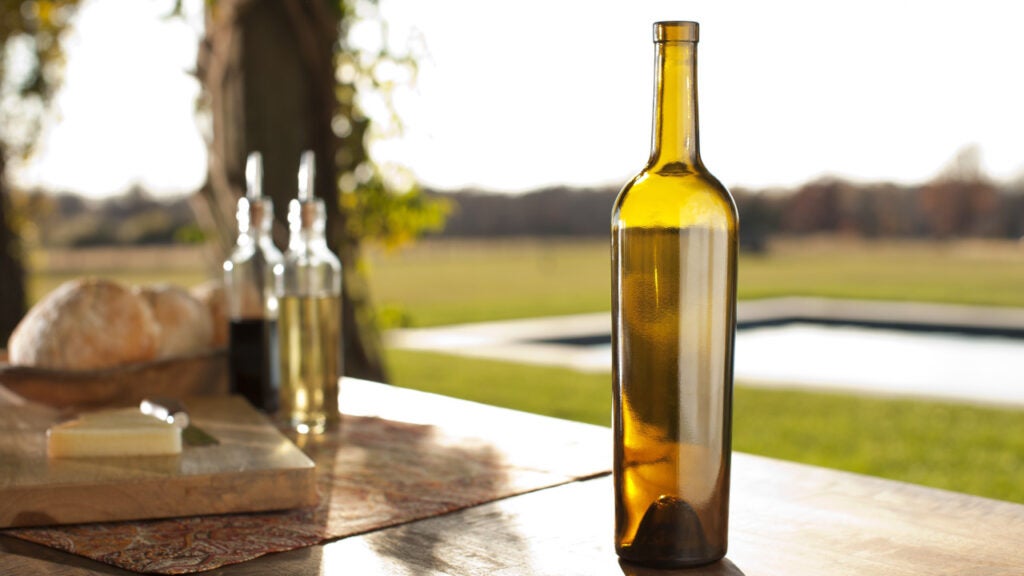 Topics in this article: