Project Type
Paper mill conversion
Location
Alizay, Normandy, France
Expected Completion
Q4 2022
Contractors Involved
Valmet, Andritz, Inova Pulp and Paper, Watson Farley & Williams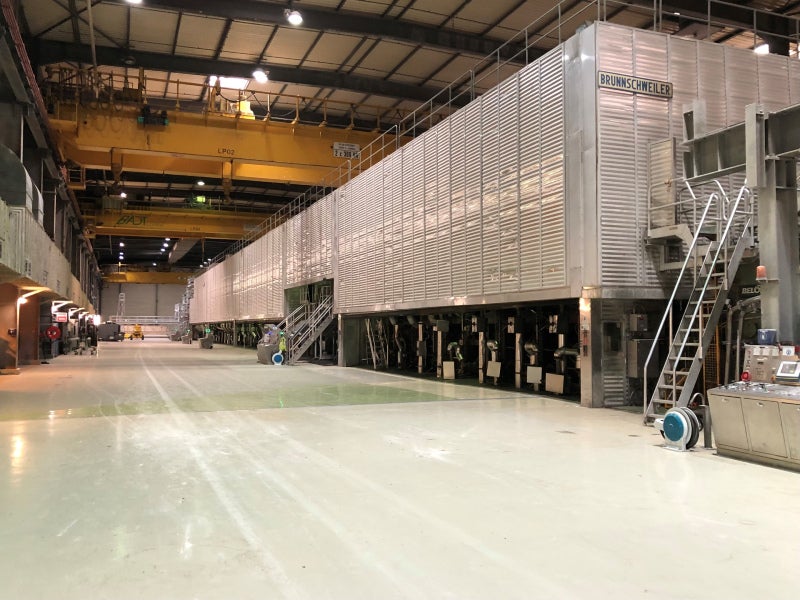 VPK Group is modernising its DA Alizay paper mill into a recycled paper-based packaging production site. Credit: VPK Group NV.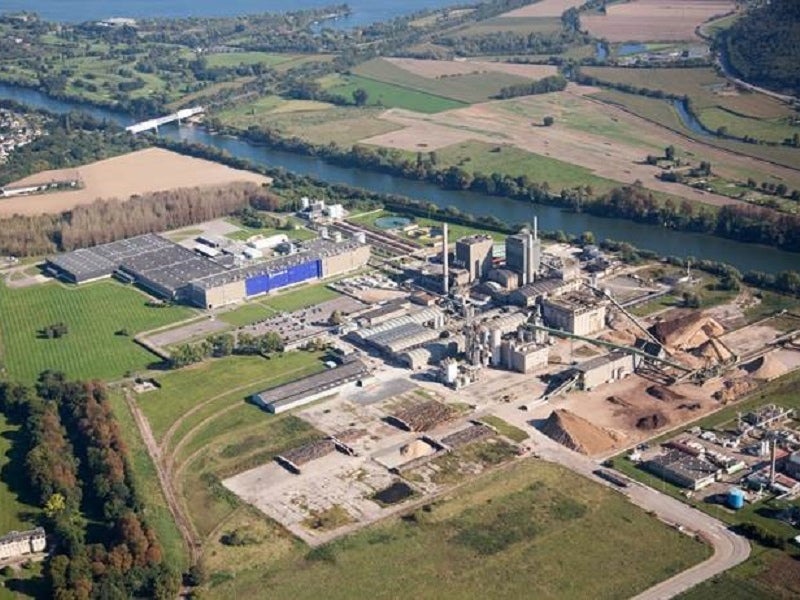 The modernisation will help VPK to meet its internal supply needs. Credit: VPK Group NV.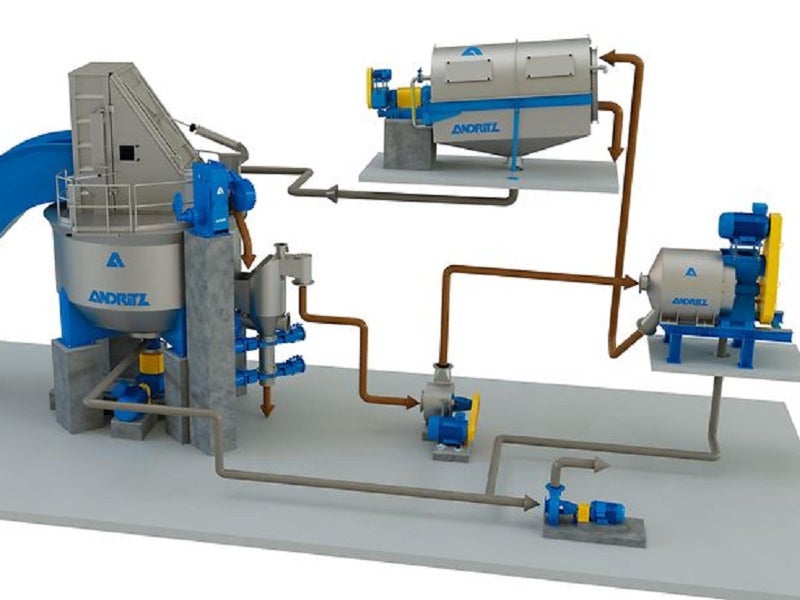 Andritz was contracted to supply a complete OCC line including a reject treatment system for the modernisation of the facility. Credit: Andritz.
VPK Group, a packaging solutions provider based in Belgium, is converting its DA Alizay paper mill in Normandy, France into a recycled paper-based production site in line with its long-term sustainable development strategies.
The sustainability transition will improve the mill's environmental performance and contribute to the industrial and economic development in Normandy.
Expected to begin production by the fourth quarter of 2022, the new plant will have an estimated annual production capacity of 450,000t of lightweight recycled containerboard of grades between 70g/m² and 135g/m².
VPK's Alizay facility location and details
VPK's paper production facility is located in Zone lndustrielle du Glos Pré BP 4 in Normandy, France.
In June 2021, VPK Group acquired the DA Alizay facility from Double A Holdings, a Thailand-based pulp and paper manufacturer, for the development of the Alizay Sustainable Development Hub, which will contribute to the environmental, economic and industrial development in the Normandy region. Watson Farley & Williams acted as an advisor for the transaction.
VPK will upgrade and convert the paper mill facility in collaboration with Double A Holdings, and Inova Pulp and Paper (IPP), a deinked pulp production company. IPP will set up a wastepaper recycling plant at the Alizay paper mill site for the production of deinked pulp.
The site also houses Bioenergie Alizay, a 50MW biomass power plant that was retained by DAH when divesting the DA Alizay facility. The power plant will supply decarbonated steam and electricity to IPP's deinked pulp plant and the converted paper mill in the future.
Modernisation details
The Alizay facility is being rebuilt by converting the existing paper machines into board machines for producing recycled lightweight containerboard grades, utilising Valmet's OptiFeed Approach system, an integrated wet-end system. The system requires less energy, reduces lifecycle costs, and improves product quality and runnability.
The conversion will include modifications to the paper machine headbox, upgrading forming section with shoe and blade technology, installation of a new OptiPress Center press section for improving drying and runnability, and extensive modernisation of paper machine ventilation systems. The drying section of the facility will be updated into OptiRun Hybrid paper machine dryer solution.
The automation system of the facility such as machine control systems, quality management systems, process control systems, and paper machine clothing package will also be improved during the conversion process.
The board machine at the facility will have a net production width of 8.8m and will use 650,000t of recovered paper and board, collected from France, to produce recycled lightweight containerboard by VPK and deinked pulp by VPP.
A complete old corrugated container (OCC) line, including a 1,400 bone dry metric tonnes per day (bdmt/d) reject treatment system will be installed at the paper mill facility. The entire line will contain PrimePulping LC system for lowest fibre loss in slushing and reject removal, PrimeScreen X screens for multi-stage fine screening with low power consumption, PrimeFilter D disc filter for better thickening performance and ADuro shredders and Reject Compactors for state-of-the-art reject treatment.
A new corrugated packaging production unit will also be installed at the site to produce innovative and protective customised packaging for e-commerce.
Contractors involved
Valmet, a Finnish technology supplier for paper and pulp industries, was contracted to supply a grade conversion rebuild for the modernisation of VPK's Alizay paper mill, in December 2021.
Andritz, an Austrian pulp and paper industry supplier, was awarded a contract to supply the OCC line for the Alizay mill, in November 2011. It will also provide full detailed engineering, start up and commissioning services for the project.
Related projects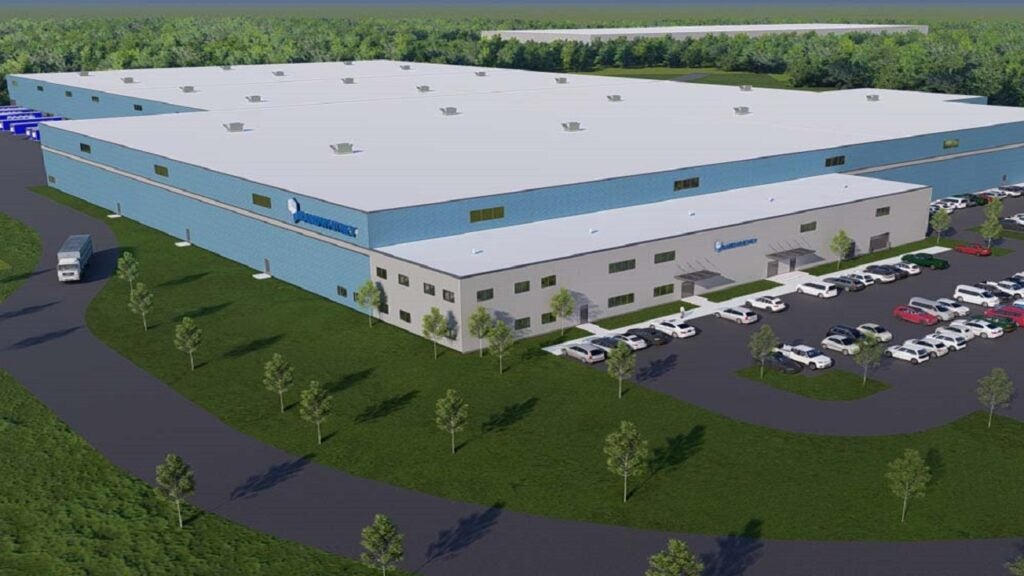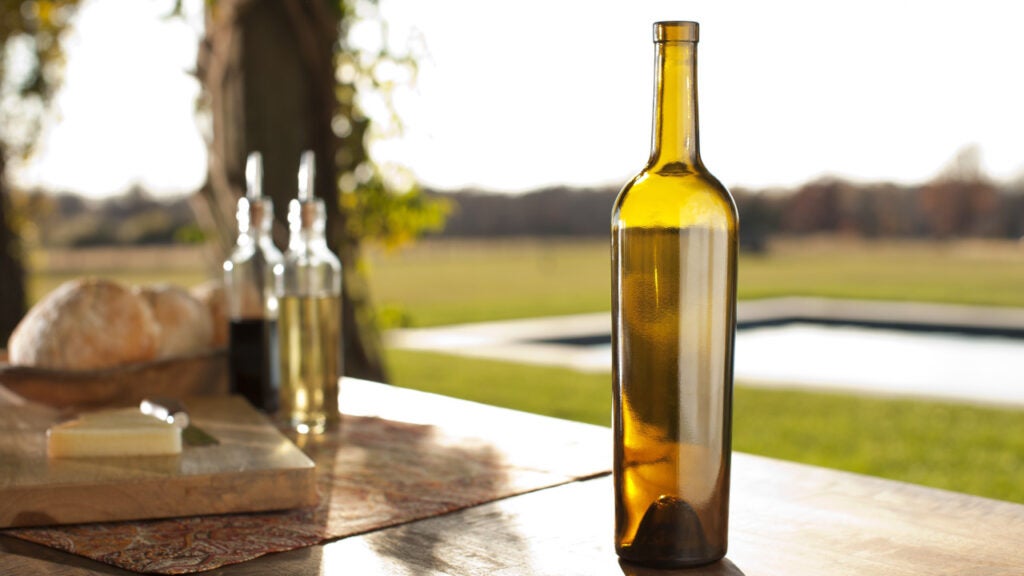 Topics in this article: