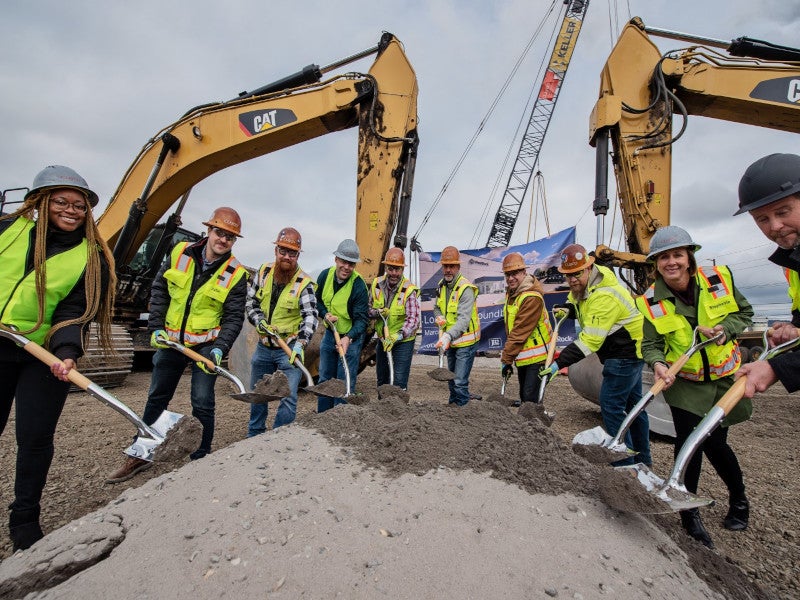 WestRock held the ground-breaking ceremony for its new corrugated box facility in Longview, Washington, in March 2023. Credit: WestRock Company.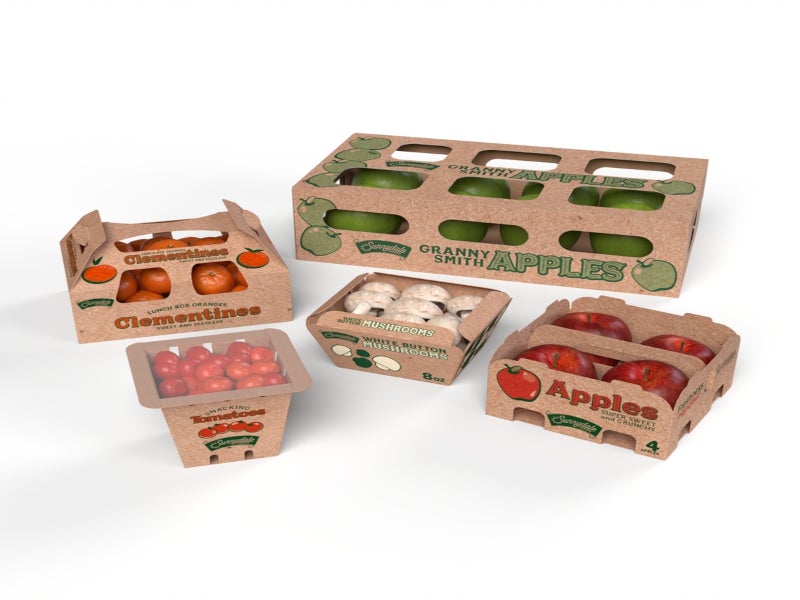 WestRock's corrugated containers product portfolio includes the EverGrow fibre-based produce packaging. Credit: Business Wire.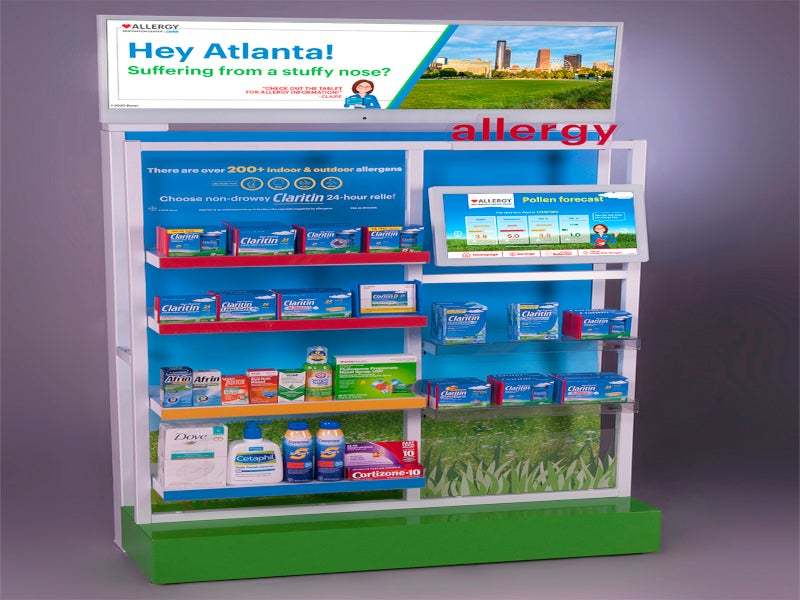 WestRock also produces promotional or permanent displays. Credit: Business Wire.
WestRock, a sustainable paper and packaging producer based in the US, is building a new corrugated box plant in Longview, Washington, US.
Announced in February 2022, the facility will be owned by ElmTree Funds, a private real estate investment company. It will be operated by a real estate firm JB2 Partners, and leased to WestRock.
The initial construction works on the facility commenced in August 2022 while a ground-breaking ceremony was held in March 2023.
The new facility is expected to commence operations by the end of 2023 and create approximately 40 jobs in Longview. It will help WestRock meet the growing demand from regional customers in the Pacific Northwest and serve all industry segments and markets.
WestRock corrugated box facility location and project details
WestRock's new corrugated box manufacturing facility is being developed in Longview City in the Cowlitz County of Vancouver in the Washington metropolitan region.
It will be developed on a 23.5 acre site and cover an area of 410,000ft² (38,090m²). It will be a single-storey concrete tilt-up production plant with a 44ft clearance height.
The new plant will replace the company's existing corrugated operations in Longview. It will be co-located with the Longview paper mill operations, enabling its containerboard integration.
WestRock became the owner of the Longview paper mill following the acquisition of KapStone Kraft Paper in 2018. The mill produces unbleached kraft pulp, kraft paper and other corrugated products.
WestRock's corrugated containers product portfolio
WestRock offers a wide range of packaging containers and complete packaging solutions designed to protect, promote and display products. The container types offered by the company include pizza boxes, bulk bins, bakery circles, bakery pads and produce containers.
The company's pizza boxes are available in sizes ranging from 8in to 30in. The materials, liners and finished products meet the US Food and Drug Administration (FDA) standards for food contact.
The produce boxes are designed to carry fruits such as apples, citrus fruits, watermelons, strawberries and grapes. The boxes safeguard the produce from damage and are made from 100% renewable and recyclable materials. EverGrow fibre-based produce packaging is the latest addition to the company's product portfolio.
WestRock also offers bulk bins and heavyweight packaging designed for storing and transporting heavyweight products such as metal products, construction materials, appliances, frozen vegetables, seafood, automotive parts and agricultural produce. The ComboPAC containment bin features a patented sleeve that minimises the risk of bursting, spilling and food contamination.
In addition, the company produces promotional or permanent displays, retail signage and smart retail solutions to attract and engage consumers.
Contractors involved
Full-service design and architecture company Lamar Johnson Collaborative (LJC) is responsible for the facility design.
Real estate design-build and construction firm Clayco was selected as the general contractor for the project.
The company is partnering with engineering and environmental consulting firm Langan for civil engineering services.
Marketing commentary on WestRock
WestRock was established in 2015 by the merger of MeadWestvaco and RockTenn, a pioneer in sustainable, fibre-based packaging solutions. With a team of 58,000 members, the company serves a range of industries, including personal care, food and beverage, foodservice, healthcare, retail, home and garden, and electronics.
The company offers sustainable, fibre-based corrugated solutions, as well as consumer packaging solutions such as folding cartons and speciality printing and packaging services. It also offers containerboard, kraft paper, paperboard, pulp solutions and automated machinery solutions.
WestRock has more than 300 production facilities across Asia-Pacific, Europe, India, North America, South Africa and South America.