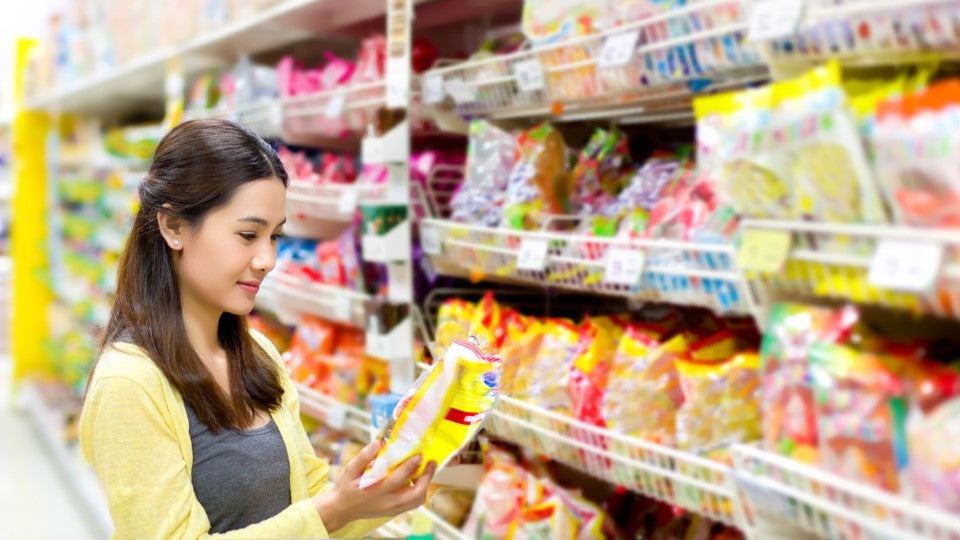 Packaging is undergoing a profound transformation that only seems to be accelerating. Brand owners are under growing pressure to reduce lead times and cut costs. They also know that flexibility, customisation and sustainability are critical in order to keep up with evolving consumer demands. Research conducted by packaging giant DS Smith in January 2020 found that 85% of millennials are more likely to complete online purchases if they are personalised.
Digital printing is at the heart of this shift, with multiple advantages that are increasingly hard to ignore. Unlike more traditional methods, there are no plates to change, speeding up turnaround times and lowering set up costs. It is no surprise that digital press manufacturers are ready to step into an arena that has largely been the reserve of flexo.
Kodak is at the forefront of this push with a simple goal: to engineer products that will optimise productivity and profit. The company's rich legacy of colour and image science is exemplified by more than 700 patents that form the foundation for its inkjet technology.
In 2010, the company deployed PROSPER technology for printed packaging with the launch of its PROSPER S-Series Imprinting Systems. Over the next ten years, Kodak deployed several innovative solutions for packaging to market, targeting everything from folding cartons to flexible pouches and labels. Today, there are over 1,500 Kodak PROSPER installations across all applications.
One of the most exciting developments is the introduction of the first ever high-speed production inkjet presses – the Sapphire EVO – for flexible packaging print powered by Kodak. Developed in conjunction with traditional press powerhouse Uteco, these medium and wide web presses combine the productivity of flexo, the quality of gravure and the agility of digital. With print speeds four times faster and half the running cost of competitive digital presses for flexible substrates, Sapphire EVO presses are the only production solution with capabilities to economically convert high volumes of printed packaging to digital.
What's more, mass customisation can be delivered at unparalleled scale with minimal cost. A recent example is a dog biscuit campaign that enabled the Milk-Bone brand to provide online customers with dog treat boxes featuring a picture of their pet and its name on the package, all via an automated process.
Kodak PROSPER packaging solutions and the Uteco Sapphire EVO Presses utilise Kodak's Prosper QD packaging inks, carefully developed to dry quickly on flexible materials like clear films and paper. These affordable, fully recyclable water-based inks enable brands to safely print on food and personal care products, providing endless opportunities to print on a wide variety of substrates. Kodak's work with Zumbiel Digital – a leading paperboard packaging company – helped Kroger Home Chef to update the packaging of its ready-to-cook, home-delivered meal kits with the latest nutritional information every two weeks. Once the packaging supplier receives the artwork, the folding carton sleeves are printed within 48 hours.
Meanwhile, in Japan – where print quality of packaging is among the highest in the world – Kodak's Prosper Plus Imprinting System was used for a Suntory marketing campaign to increase sales of its alcohol-free beer. Variable QR codes were printed on the inside of beer cartons, which allowed customers to earn points for a range of prizes, redeemable online. Kodak's highly durable pigment inks were perfectly suited for printing on the interior of cardboard folding beer cartons, capable of withstanding significant exposure to moisture and abrasion during transportation. The Prosper Plus Imprinting System ensured consistently high print quality and speed for the millions of cases produced throughout the campaign.
Since the outbreak of Covid-19, e-commerce has grown exponentially. According to data from IBM's annual US Retail Index, a shift away from physical stores and towards digital shopping has accelerated by around five years. As a result, Kodak's printing solutions are helping online retailers provide lightweight flexible packaging that reduces transportation costs, without having to compromise on printing quality. The short lead times and quick turnaround are well-suited to the fast pace of the e-commerce environment. Kodak's deployment of customised and unique data metrics and QR codes on packaging has expanded supply chain tracking capability, helping to reduce inventory waste and increase revenue. As counterfeit goods in the online marketplace have also increased since the outbreak of the pandemic, this is critical for protecting brands and consumers.
There are still enormous opportunities for growth and disruption in the market. Kodak plans to keep expanding the capabilities of its continuous inkjet printing. In response, brands and converters will be able to meet the ever-changing needs of their clients and harness the profitable capabilities of digital production to stand out from competitors. Through a commitment to constant innovation, Kodak is dedicated to reimagining the potential of digital printing in packaging.