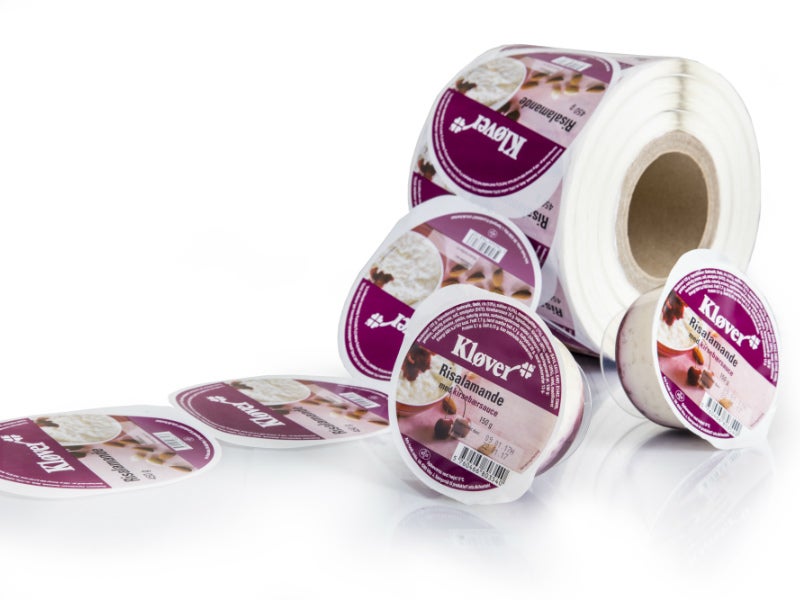 The packaging industry is facing increasing demands from consumers to eliminate plastic from products. It is however unlikely to be a viable option for a sector that is reliant on the material.
To help mitigate consumer concerns, Primoreels has launched a polypropylene (PP) lid that is fully recyclable. Primoreels sales director Søren Bøgh Friis tells us more about this solution.
Given the sheer volume of products that are packaged with plastic, eliminating the material completely is not realistic. The answer is more likely to be in recycling the plastic as much as possible.
The most common lids used for yoghurts and other short-shelf-life products are made of either aluminium or metallised PET. However, as metallised PET contains a combination of plastic and aluminium, they cannot be recycled.
The current market trend is to reduce the use of all kinds of combination materials. Primoreels has just launched a mono-material lid made of 100% PP, which can easily be recycled.
Development of PP lids
Primoreels has worked for two and a half years to develop the PP lidding solution. The lids have passed a series of stringent tests that were made to ensure high quality and good performance.
The PP mono material lids are available in a thickness of 80µ, which is considerably thinner than other PP solutions on the market that have a minimum thickness of 100µ. The PP lids can be customised to a customer's specific requirements and applications.
"The product has a very easy peel and is puncture safe," says Søren. "One of the problems with aluminium is that it tends to break when you open the cup. Our PP lid is puncture-safe and will not tear."
Saving costs and the planet
Plastic pollution is a pressing concern for environmentally minded European consumers. Recycling PP is one of the ways to alleviate this concern.
"Plastic is used to a very great extent and much of it unfortunately ends up in the oceans; our hope is that by making correct recycling easier for the user we can help reduce the problem," says Søren.
Besides reducing harmful waste, the PP lids are supplied on reels that only leave behind a small cardboard core and a small bag on the production site, which is not a lot considering that a single reel can contain up to 20,000 lids. The high volume on a single reel also makes logistics cheaper due to a higher quantity of lids that can be packed on a single pallet.
Our European customers urgently require a solution
"The great thing about the PP lids is that all the benefits come at a lower cost than the current alternatives," adds Søren. "Not only is it possible to reduce the companies' carbon footprint; it can be done while at the same time lowering costs. We estimate that our customer will be able to save about 10%-15% compared with current lid prices.
"We are a very small company, so we are unable to influence large corporations, but we are convinced that, once they see our PP lids in action, they will switch to Primoreels lids simply because it's an excellent solution.
"Personally, I believe that a PP solution is unavoidable. We see major companies all over the world set on doing more for the environment. The European community is also taking steps towards sanctioning non-mono-material packaging solutions.
"The interest is there. The market is interested."