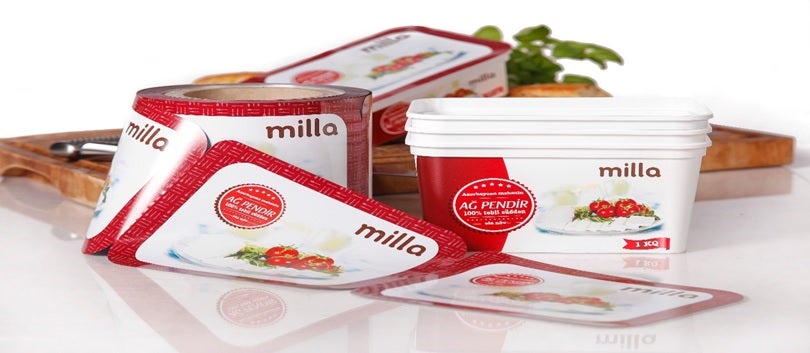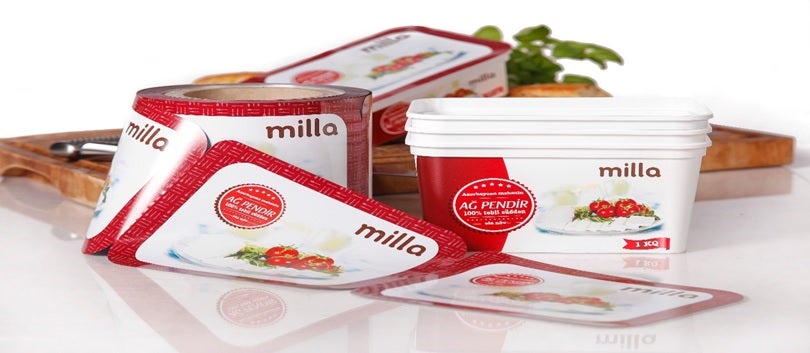 Primoreels is a Danish producer of lids for the food industry.
By offering die-cut lids in reels, our easy-to-use system can dispense lids in materials thinner than alternative materials such as plain polypropylene (PP), transparent polyethylene terephthalate (PET) or paper cans.
With PET lids, you will have an easy-peel lid that always come off in one piece. It will also be puncture-safe so you can avoid using an additional cover lid.
Hygienic, cost-efficient packaging reel solutions
The high-speed Primoreels system is implemented with an ultraviolet (UV) tunnel as a standard, in which the lids can be sterilised easily and cost-effectively.
A single reel can contain more than 40,000 lids so the solution minimises manual labour, the risk of external contamination, and waste material during filling production while enabling potential savings of up to 30%.
No embossed surface is needed, resulting in high print quality and an improved shiny surface.
As customers can use thinner and more environmentally friendly materials, they can achieve a significantly lower carbon footprint and a greener profile.
Integration into retrofit packaging lines
It is possible to use Primoreels on 95% of the existing packing lines via minor modifications.
Our tailor-made solutions enable manufacturing firms to work with different formats (such as diameters in 75mm and 95mm) on the same line.
Primoreels' systems are currently able to offer up to 12 lines with same speed as for the existing die-cut lids but with reduced downtime due to larger quantities on the reels, along with easy handling and minimal waste.
We can offer these standalone units as a separate accessory to complement your current system. Alternatively, we can cooperate with your packaging line supplier to develop a complete built-in solution.
The standalone unit is added to your line in a simple working process with few days of downtime and your staff will be able to continue operating the line with minimal additional training.
About Primoreels
Established in 2008, Primoreels is skilled in developing high-performance filling machinery and has more than 60 years of dairy industry experience.
We have worked with packaging line companies such as Ampack, Primodan, BOSCH, Trepko, Grunwald, Tetra Pak and Høyer.