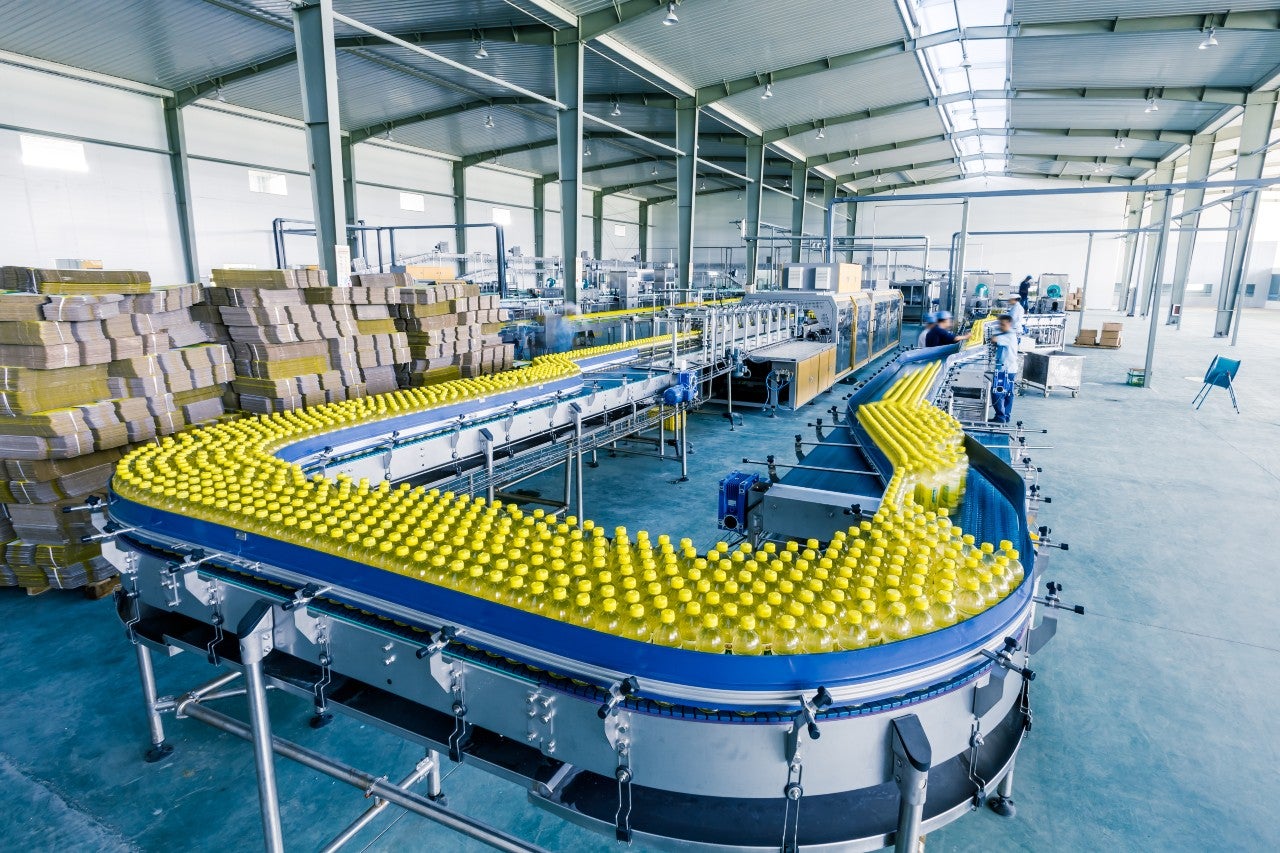 Food safety has been regulated across the world for as long as large-scale food production has been in place – since the mid-1800s in the United States, for example. Resulting from a long history of the need to protect consumers, that regulation evolved over time to include the adaptation of good manufacturing practices (GMP) that, while differing slightly – dependent on the specific sector or country – share many of the same core tenets.
The US Food and Drug Administration (FDA) began working on draft GMP regulations by the mid-1960s but, across the world, the precise requirements for governing exactly what, how, when and where food is safely produced, have largely coalesced.
Today, GMP remains a necessary manufacturing check and balance for several industries, representing the essential practices needed to conform to established guidelines recommended by governing agencies that control the authorisation and licensing of the manufacture and sale of food and beverages as well as dietary supplements (they also apply to pharmaceutical products and medical devices and other life sciences sectors).
In a nutshell, GMP guidelines provide the minimum requirements that a food manufacturer must meet to ensure its products are consistently high in quality, every time, across every batch. Ultimately, the primary intention of a GMP is preventing consumers from coming to any harm and ensuring products have been quality checked and are free from contamination.
The golden rule of five
The five main components of GMP for the food industry – the golden rules for its implementation – could be summed up as a rigorous focus on 'The five Ps' of food production and manufacturing: People; Premises (which also addresses equipment); Processes; Products/Primary materials; and Procedures (or, alternatively: Paperwork). These elements still form the fundamental basis of GMP that makes the global food industry safer and securer. But might they have to change with the times?
"In the short-term future, say, one to three years, the foodservice consumer is going to remain laser-focused on standards. Standards in terms of hygiene, process and quality," says Mark Dempsey, Global Consulting Director at data analytics and consulting firm GlobalData.
"These consumer demands will act to sort the weak from the strong in terms of food producers and operators where only those that deliver against increasingly stringent expectations will win and grow."
Consumers, says Dempsey, will expect "clear statements" from food companies as to how they are striving to continuously improve safety and quality in a post-Covid world. "Food companies that win with hygiene protocols across their premises, processes and products will be considerably more likely to grow, than those less focused on this shift," he says.
Changing trends, changing practices?
Globally, say Dempsey, the foodservice market is going to shift to increasingly "take-away" as consumers remain hesitant to dine-in. "In terms of how this may impact GMP, we can expect to see operators putting pressure back up the line to the manufacturers and producers to ensure foods/services are created and delivered with a focus on safety and hygiene that can help operators differentiate from the crowd by providing the very best standards possible in the market."
According to Sumit Chopra, Director of Research Analysis and APAC Commercial Director for GlobalData, the five Ps remain as robust guiding constants for the food sector. "In general, GMP is a fundamentally strong system ensuring adherence to strong processes, procedures and documentation, leading to controlled high-quality standards of production," he says.
Broadly, the five Ps "do cover most aspect that can help in implementing robust manufacturing process, helping in reducing losses, cutting waste, avoiding recall and other regulatory hurdles. The five Ps play a strong role in protecting both consumer and company interest equally," says Chopra.
Going forward, he says, a soundly implemented GMP makes the global food industry safer and securer. "GMP will continue to play an active role in addressing the hazards associated with personnel and environment during food production. Once in place they can help in ensuring that all manufacturing process are robust in controlling the hazards that may affect ingredients and packaging material during food processing."
A well-structured and implemented GMP that utilises the five Ps can, says Chopra, play an important role in establishing operational systems and processes to ensure a high quality of safety and hygiene throughout the food manufacturing process. This can in turn, he says, ensure the following:
Robust training of employees and contractual staff
High quality maintenance of equipment
Transparency and traceability in process
Reducing and controlling waste
Construction and layout of the food premises
High-quality hygiene and safety process
So, how might GMP evolve into a post-Covid future? "GMP adherence will become a lot more important in the era of post-Covid," says Chopra. "It's clear that having high hygiene and safety standards is of paramount importance in helping business succeed and continue gaining consumer trust."
What food companies must do during this challenging time, he says, is revisit "all their manufacturing process and ensure they have established strong protocols in adherence of GMPs." This can include the following, according to Chopra:
Evaluate the adequacy/implementation of GMP across the value chain of manufacturing process
Re-look at the training and skill requirements of the staff
Educate existing staff on maintaining robust hygiene standards
Ensure all existing documentation process are robust
Have processes to track and monitor the GMP and ensure changes can be made instantly when needed.
One key area, says Chopra, where companies can be more proactive will be in the use of technology to make the whole GMP process more efficient. "With Covid, companies are facing a greater risk, especially with less workforce or regular staffing challenges. It's important to think how they can integrate technology to analyse all the data they are getting as well monitor the effectiveness of it. Technology can greatly benefit all areas within operation, including suppliers and distributors," he says.
Further details:
For more information on how Brunel can help you appoint Life Sciences professionals with GMP experience, please visit brunel.com.au