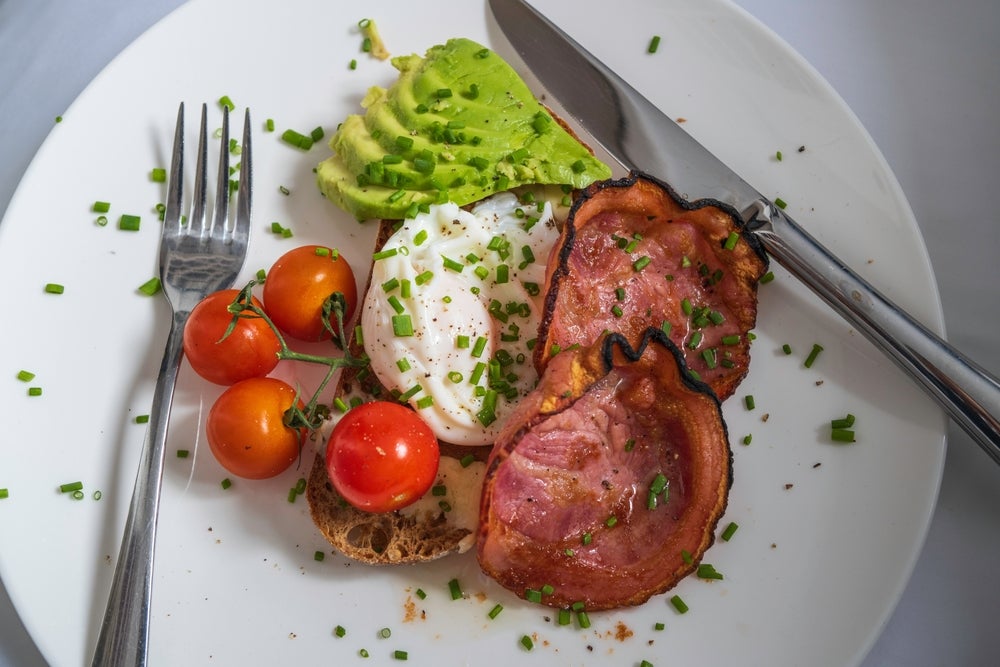 Bacon is a salt-cured pork made from various cuts, often smoked, and it is praised by consumers for its superior taste. Understandably, it's popular in many cultures around the world, particularly in North America and Europe.
In a recent report, Industry Insights: Is Breakfast Under Threat?[i] bacon's popularity is attributed to its versatility, affordability and wide availability. Being an inexpensive meat, it is an attractive choice for fast-food chains looking to keep costs down while still offering a satisfying breakfast menu.
Pork, which includes bacon, is the most popular ingredient on global restaurant breakfast menus, being used in just over 30% of dishes, according to research collated by GlobalData.
Paul Verbruggen, Product Owner Heat Treatment Technology at GEA Food Solutions, believes bacon's popularity remains strong due to its attractive flavour and taste.
"It's also very versatile," he says. "Bacon in restaurant breakfasts is very big in the US – very, consistently popular."
While this popularity remains stable, current trends towards more natural foods show that consumers are now more conscious of the impact of nutrition on their health, which is influencing their meat product selections. Additionally, time-poor consumers want quick and easily cooked meals that offer value for money when choosing foods for the family, but they also want them to be delicious.
Leveraging cutting-edge technology and equipment, producers can follow the current healthier trends by producing low-salt, traditionally smoked bacon and ham. By increasing process efficiencies and cutting waste, bacon and ham processors can ensure they continue to provide consumers with delectable and succulent bacon at a price they can afford.
Traditional versus novel smoking
Research shows that smoked meats may create health concerns owing to tar and other carcinogens produced during the smoking process. But while manufacturers are looking for healthier alternatives, some processors still want to maintain the traditional smoking option.
Uniquely, GEA can provide a novel in-line solution based on industrial spiral ovens to suit either natural smoked products as well as atomized smoked products. Thanks to this solution the manufacturer does not need to use traditional smoke houses.
Both solutions can be built-in the GEA CookStar spiral ovens, in an in-line combination, where the first spiral oven serves as a drying chamber and the second one for smoking and creating the final product.
"The customer can run conventional, smoked products (natural smoke) and use the atomiser solution as an alternative," Verbruggen says.
"In traditional smoke houses manufacturers are typically smoking four hours. We have shown that we can do it within two hours, so it's actually cutting the time in half," says Verbruggen.
"This makes a very efficient process possible in a smaller footprint, with less room required, and no tools, racks or cooling required for those areas. From a factory design perspective, it's more sustainable."
A strong smoking solution, it is optimised for bacon and covers HotSmoke application smoking up to 80°C. As an integrated inline smoking solution, combined with the GEA CookStar double-spiral oven, it offers an efficient alternative to batch-oven smoke processes.
The savings for producers can be huge.
"How does the atomization smoke work? For example, beech wood or other wood types can be provided in the condensate version. There is even an opportunity to develop more specific and tailored flavours, because you can add natural flavours to the condensate, which is more difficult with the natural smoke. You can keep the authentic flavour, but by using Kerry Red Arrow (condensate) it is healthier."
This means that bacon and other meats smoked in this way can carry the 'clean label'.
According to Verbruggen, consumers in Europe and the US who have previously preferred traditional smoking are becoming more aware of clean-label products as healthier alternatives that still deliver when it comes to aroma and taste.
Flexibility and consistency
Verbruggen says he is seeing a lot of flexibility in the industry at the moment, with producers offering a greater range of products or even combining them. Some customers are using by-products to create high-end ranges, he adds, due to improvements in process yield and reduced wastage.
He believes that consistency is key.
"In traditional batch smoking, because of the way the racks are loaded, the products in the middle are less likely to achieve the same intensity of colour," he says.
"However, the GEA inline process is much more consistent because of our air flow. All the products are treated exactly the same, and that's why we have a much more consistent colour. And because of that, we have less giveaway."
Inline solutions have an impact on energy efficiency too. Smoking cabinet solutions currently use racks or rails, which is less efficient and time-consuming. After several hours of smoking, the belly racks are removed and the process is repeated. This method also requires extra labour in the form of handling of the racks and cleaning.
An inline solution such as GEA's CookStar is not only quicker and cleaner, but it also means that producers have the flexibility to cook both smoked and non-smoked products in one oven.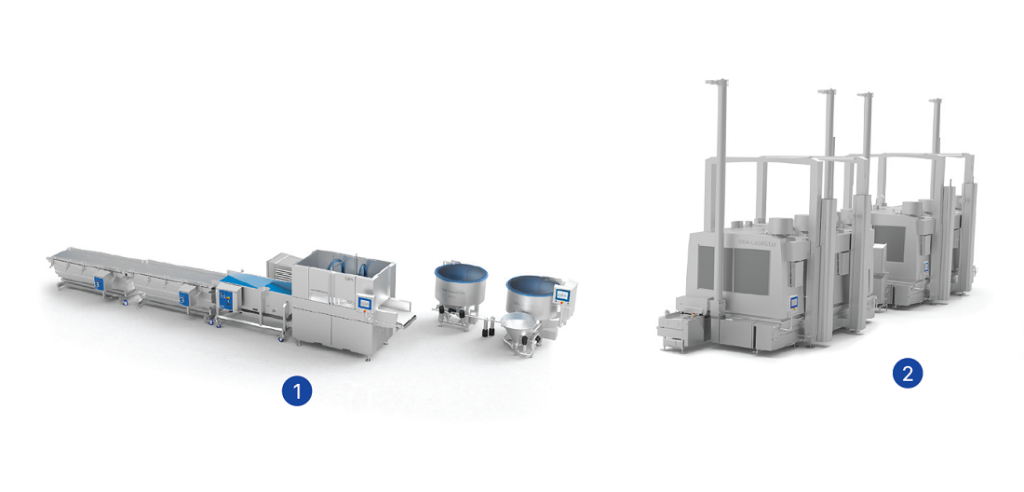 Greater capacity and efficiency
Feedback from customers has been very positive says Verbruggen, with processors commenting on the consistency of products and low maintenance and labour costs.
"They are telling us that not only do our inline solutions do what they want, but they are also getting more capacity out of the line with greater efficiency," he says.
Looking ahead, Verbruggen says new solutions will offer customers access to real-time data from inline processes, allowing them to control production more accurately. And inline will replace batch processes in the pork industry, which currently face labour challenges.
The inline smoking solutions of the GEA CookStar spiral oven complements the innovative technology offering in marination lines, as well as solutions in freezing, slicing and packaging.
"This will increase efficiency and margins for producers, allowing them to develop new products. Investment is considered a significant step. However, this is seen as the way forward," he adds.
For further information on GEA Food Solutions, including those featured in this article, download the whitepaper below.
---
[i] https://foodservice.globaldata.com/Analysis/details/insights-report-is-breakfast-under-threat