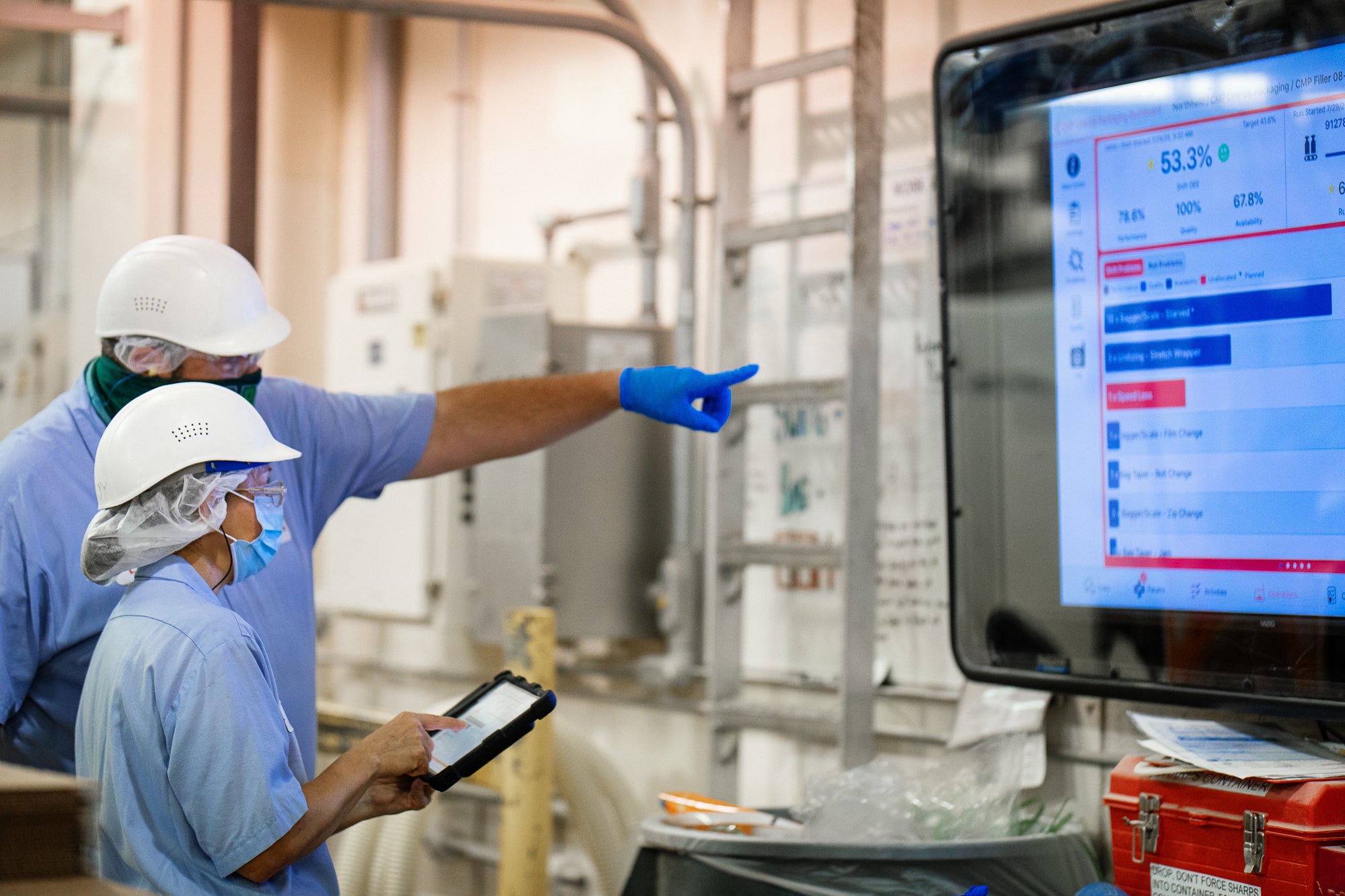 Ken Fisher, VP of Product Management and Solutions Consulting at Redzone, says inflation is the single most important topic in food manufacturing today. For Fisher, it is the very reason that savings, capacity, and productivity improvements have become vitally important.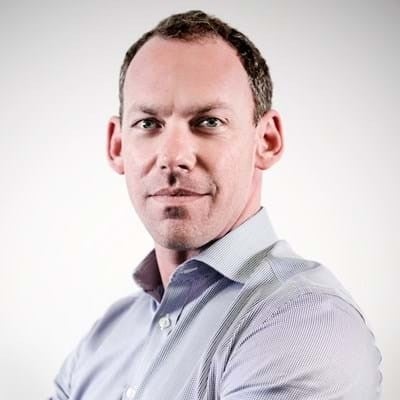 "According to the US Bureau of Labor Statistics, historically each year we've had a labor productivity increase across the entire food and beverage manufacturing sector of approximately 2.8%. This is through automation, continuous improvement, and operational excellence. These are typical ways of solving the problem, and that's been largely fine to keep costs neutral because we've been around 3% inflation for the last couple of decades," he says. "Now, we're around 7%-8.5%, and it's only going up. We were barely keeping up with inflation with traditional labor productivity gains and now everything has changed."
For Fisher, this means food production and CPG companies are losing ground every day and traditional methods to increase productivity, savings, and capacity are not solving this problem. "There are a number of reasons causing companies to stall or indeed go backwards in terms of productivity gains. One is the chronic labor shortage. So, if you can't fully staff a line, then you don't get the line up and running at target rates. And the people we do have, are turning over at an alarming rate: it's estimated to be at 40% in this sector and that's going. We're short-handed and constantly hiring. Plus, we're losing most of those new hires in the first 90 days."
The labor shortage is, says Fisher, being caused by the so-called 'silver tsunami'. Baby boomers – for decades the vast majority of the workforce in the manufacturing sector – are retiring in huge numbers: approximately 10,000 employees in the US alone every single day. "We can't backfill them, because manufacturing has an image crisis," says Fisher. "The Manufacturing Institute did a survey of parents who were sending their kids to college, and only three out of 10 parents considered manufacturing as an 'acceptable' – not even good – job."

The perception, says Fisher, is that "manufacturing is antiquated, loud and dreary. That's not the case, it can be a fun job, but it's the image."
Help is at hand – literally within hand-held devices. Innovation from Redzone can help manufacturing customers to improve the quality of their offering to frontline workers in the industry.
Redzone is the only connected workforce solution purposely built for production, quality, and maintenance employees in manufacturing. The technology is built on a social mobile platform to reflect the user experience people are comfortable with in their day-to-day life. "A new employee comes into a factory, is given digital identity, and becomes part of a buddy system, so they are connected to people when they have an issue," says Fisher.
"If a Millennial or a Gen Z has a problem, they want instant information, transparency and a fast resolution to help solve it. They don't just want to go to the supervisor. The new generation has no tolerance for that. They also want their ideas to be recognised and be connected to other staff. That's what Redzone provides."
The catalyst for constant growth
Where baby boomers typically wanted job security for life, the newer generation wants constant growth opportunities. Redzone allows frontlines to start taking on more responsibility for line performance, quality, and equipment maintenance. They can do their quality checks in Redzone, which has video work instructions digitally connected within its system. "As they're starting to do more complicated tasks, they have the support they need, and then they can get recognised and rewarded, says Fisher.
The technology has a recognition feedback loop built in, so employees receive a digital 'high five' from a supervisor and 'good catches' for example. If they receive a 'good job', they can earn bonuses, because they are increasing the productivity of their line. "They're owning the quality of their product and improving yield. Our customers put in bonus programs because they can map the behaviours that are driving results to the increased productivity," says Fisher.
"Rewarded behaviour is repeated behaviour. We create this cycle of employee engagement, productivity increases, and retention; people want to stay at a factory where they have a voice and feel connected, where they can solve their own problems; their lines run smoother, which triggers further productivity increase; people are more engaged, and then they want to stay. So, you get further retention. It's very much like a dynasty football team. People want to stay in a winning team and win another Super Bowl."
Helping employees to work with purpose is vital to the Redzone team. Customers' new employees are greeted by a welcome video from their CEO or VP of Operations who explains the company's mission and values, while the app is also part of their onboarding training. "We create this instant connection to the broader business goal. But then there's a visual factor when you are handed an iPad with all the information around the productivity, quality, and maintenance goals of the company on it. You can see exactly how much your tasks impact each one of those via key metrics and targets – and all on a digital solution," says Fisher.
Problem-solving is employee engagement
"With Redzone, you have the option to completely automate your targets and processes. We reduce the admin burden from 80-100%. People want to use their brains to solve problems and make things better. We know we have feedback loops in our brain that, when we solve a problem, we feel good and want to solve more problems." says Fisher.
Redzone customers also use interconnected forums that employees use to escalate problems. "We have a short interval control process that's built into the platform, which means quality, maintenance and production teams analyse data, twice per shift, to reduce losses reduce losses. "All of their data is there in the system. Issues can be escalated up the chain to the necessary manager and information passed up and down the organisation. "We remove the silos and the top-down approach. We really flip it. We align the organisation around the goals and help to flatten structures – and there is a direct correlation with the productivity uplift to the flatness of the communication of an organisation," says Fisher.

Creating an unbeatable culture of engagement and efficiency comes from having clearly aligned goals that matter to all employees in a plant, where "everybody can see everywhere in the factory, with complete transparency," says Fisher.
Complementing Redzone's productivity module, compliance module, and reliability module –which focuses on equipment and maintenance – its new learning module helps to solve the employee experience problem and also completely reengineers the onboarding process. "Employees feel part of a bigger thing. They're supported by mentors and buddies in the plant and across the app. It is by far the fastest growing module we've ever had," says Fisher.
"We're getting up to 90% reductions in employee turnover for the initial companies that have rolled this out. We started the first go-lives at the beginning of 2022," says Fisher.
Download the report below to learn more