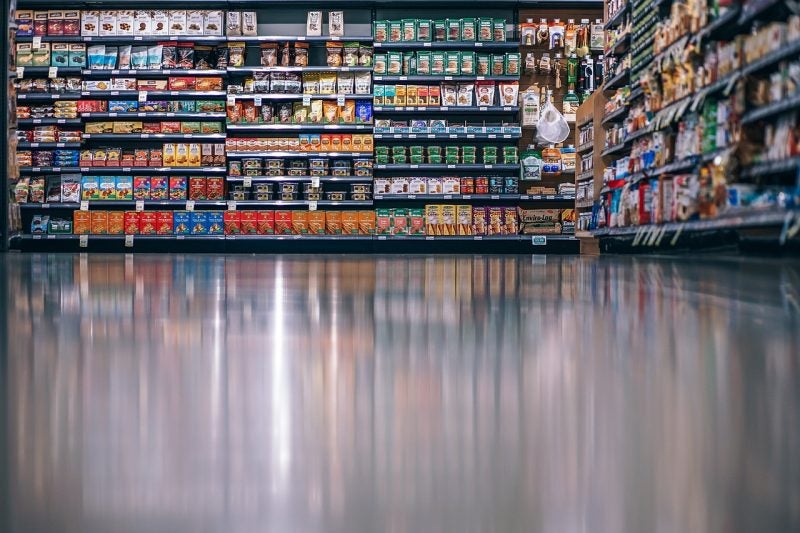 Thanks to new installations and technological developments, the print landscape has rapidly evolved in recent years. One area where these advances have had a significant impact is in digital print packaging.
Globally, we are experiencing a preferential shift towards interactive, personalised packaging, with a particular focus on sustainability – something this new digital technology can help to facilitate.
In fact, many consumers now form their purchasing decisions in-store based on these factors, with more traditional media such as TV and magazine advertisements having a less direct impact on choices.
We spoke with HP Brand and Agencies lead Guillermo Font on how these changes are affecting the print packaging market in France and the benefits of going digital.
What are the key challenges for brands in your market and how does HP solve them?
Guillermo Font: In the current market environment, brands need to stand out from the competition with more distinctive and meaningful shopping and consumer experiences.
In a context which is saturated by messages from brands, consumers – especially Millennials – want to be in control of the experience. They are more demanding with their exposure and engagement to brands.
HP partners with brands and their agencies to leverage digital print capabilities to drive sustainable and personalised storytelling at scale across the consumer journey to sustainably accelerate growth.
What are the main growth areas for digital print packaging in the French market?
GF: In order to increase digital print penetration in labels and packaging, it is key is to elevate the role of packaging. It is necessary to make the whole experience more engaging and interactive and to help bridge the offline printed world to the online one. Consumers go through holistic journeys across the two worlds and they must be connected.
Packaging must recover its role as a brand storyteller among other media touchpoints. Therefore, key marketing growth areas like purpose-led or sustainability message communications will be maximised to build equity and drive business growth.
Brand owners are also no longer the brand owners. Consumers are. As a result, co-creation is another growth area, with brands empowering consumers to co-create packaging designs and take control of their own stories.
What are the key advantages of digital print packaging for brands in the French market?
GF: If we talk about packaging specifically, the main advantages would be engaging personally with consumers at scale, including all sorts of variable content in the pack, and interactive packaging, with consumers scanning it with their mobile device to engage with additional content.
Security and Track&Trace are also big advantages, offering unique serialised marks for every printed object and allowing brands to protect from counterfeiting and to track every single unit across its supply journey.
Then there's speed to market. As digital print does not require cylinders or plates, it allows brands to be much more flexible. Not only are minimum order quantities and security stock reduced, but it also opens the door for contextual marketing activations through printed touchpoints, or delivering an "I want it now" personalised experience.
Sustainability is also key. An IDC study has found that brands throw away more than 30% of their packaging inventory annually due to changes in regulation or marketing activities, and they will have printed millions of units upfront with conventional printing.
If all packs were digitally printed, we could reduce global packaging waste by a fifth. That would be 12mn tons in the EU! Other studies show that digital printing has a 65% lower impact on global warming than analog.
Ultimately, all these advantages drive higher consumer engagement and bring ROI to the brand.
How have partner brands derived benefits from your services?
GF: We have run many creative workshops together with agencies and brand marketing teams to come up with creative ideas that maximise the personalised story at scale. At HP, we have extensive experience with thousands of successful activations which we use to inspire the teams, and we know the key factors that make campaigns drive ROI.
For instance, when consumers are involved in the pack design co-creation, a key outcome is the social media sharing that the campaign has. We've seen quite a few cases where this form of earned media has increased to a 30% reach, which is fantastic coverage that would require a very high investment if it was achieved through TV, for example.
How do you see the future of digital print packaging in this market?
GF: I see the conversation leaning more towards value than cost. As digital print allows brands to engage more personally and sustainably with their consumers, the focus will be on how shopping and consumption experiences can be enriched, and how the pack plays a more elevated role in the brand media plan.
Furthermore, digital print needs to play a role in a brand's sustainability agenda, so I expect a lot of the conversation to go in that direction in the very near future. Not only because consumers in France are already demanding it, but because brands have a key role to play in caring for our planet. HP and digital print will definitely help them in that crucial mission.